Knob Creek Straight Bourbon review

Our verdict
Knob Creek Kentucky Straight Bourbon Whiskey is an inexpensive bourbon packed with flavor, aged in American oak barrels for nine years. It offers a naturally woody aroma plus vanilla and maple sensations on the palate, making it one of the most exciting bourbon whiskeys available today.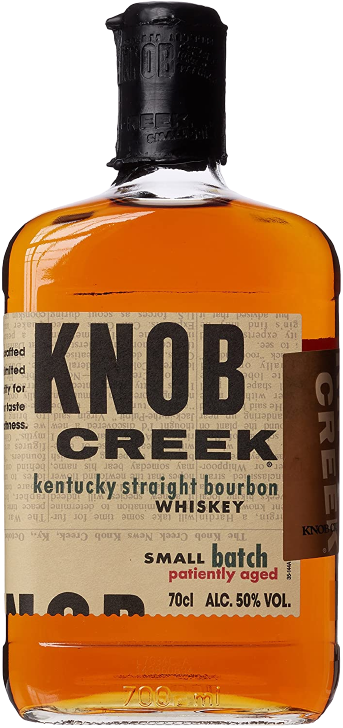 The longer review
Knob Creek Kentucky Straight Bourbon Whiskey bourbon bottling began in 1992, and it has been going strong ever since. 
The brand is a select line of classic Jim Beam whiskey, aged in American Oak barrels for longer.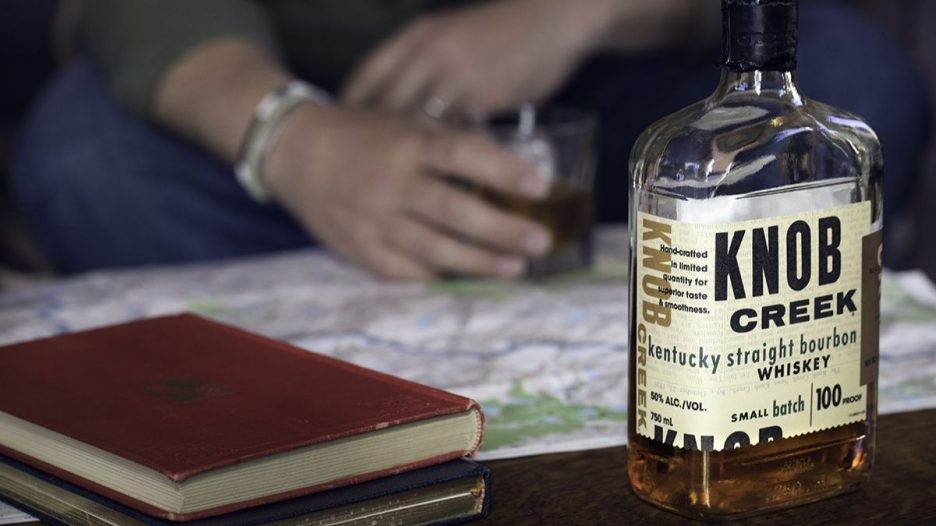 In 2000, the bourbon maker wanted to create a "9 years aged" version of Knob Creek that they would then sell in 2009. However, demand forecasts turned out to be wrong, and the brand had to run a campaign warning customers of the shortage. 
The same thing happened again in the 2010s when, in 2019, Knob Creek had to remove the 9-year promise from its bottles temporarily. It will return in the future, the brand says, but when exactly isn't clear right now. 
Who makes Knob Creek?
The brand's spiritual home in The Jim Bean distillery in Clairmont, Kentucky, makes Knob Creek Kentucky Straight Bourbon Whiskey.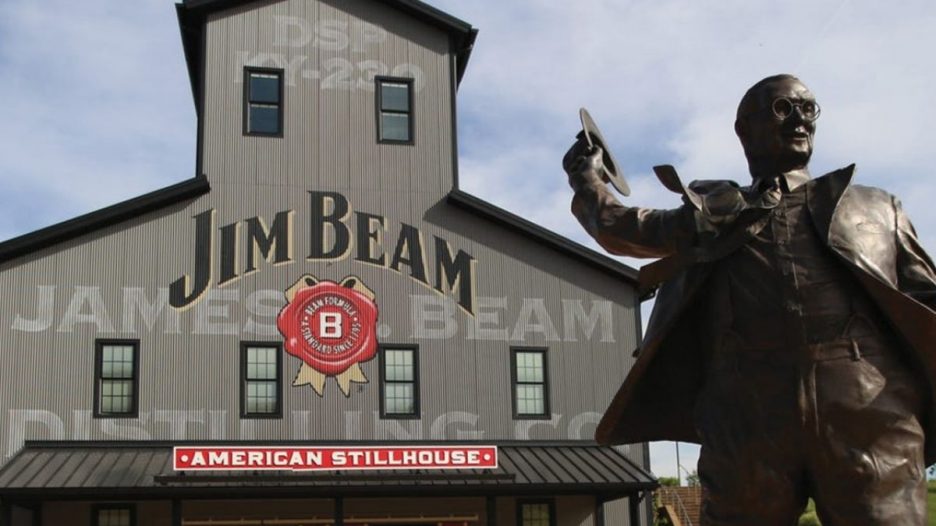 The bourbon is the creation of Booker Noe, the sixth-generation master distiller in the Beam family. Noe wanted to create a bourbon that tasted similar to those of the pre-prohibition era and began experimenting. 
We know that he had to use a mash mill of at least 51 percent corn, as is the rule for all bourbons. However, he never disclosed the actual ratio of ingredients, so we don't know precisely what goes into Knob Creek. 
Once Jim Beam distills the bourbon, it then ages it in American oak barrels for nine years, allowing sugar from the wood to leach into the liquor, giving it its distinctive brown coloration.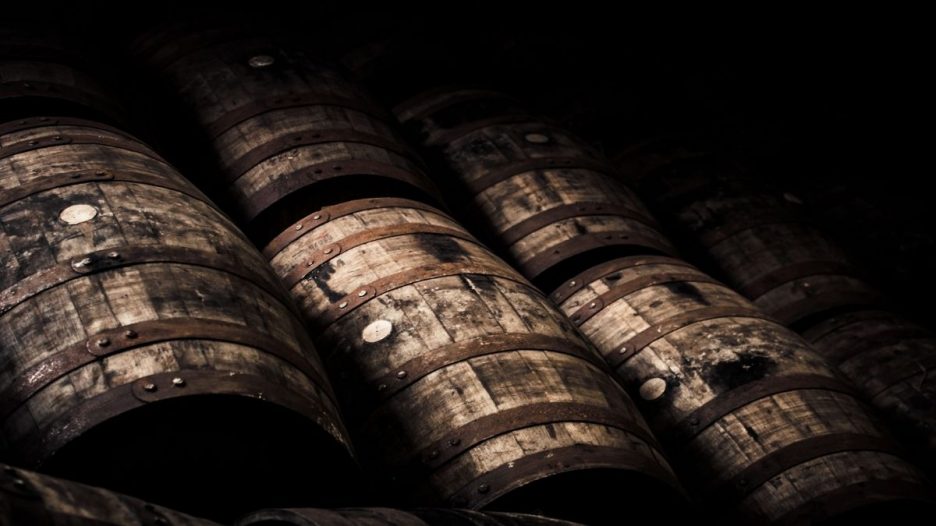 Jim Beam bottles Knob Creek at 50 percent alcohol by volume or 100 proof. The brand has a reputation for producing some of the finest bourbons in the south. 
It made its name during the prohibition era, operating alongside the likes of Brown Forman, and is now famous for its fruity liquors. 
It's been using the same corn, barley, and rye mash for more than 225 years, ever since its founding under the name of Old Tub Bourbon in 1795. 
Legend has it that Jim Beam himself didn't know what to call Old Tub Bourbon after prohibition because he didn't know who had the naming rights. So, instead of risking a court battle, he named it after himself. 
The firm is still a family-run outfit. But despite this, Jim Beam's products are now available in more than 200 countries. Big export markets include Australia, Germany, and the Netherlands. 
The Jim Beam distillery currently makes eighteen hard liquor lines, including Booker's, Black Extra Aged, Double Oak Twice Barreled, Rye Pre-Prohibition Style, and others. 
The company enjoys playing on the history of the brand. It has been with America since before the civil war. 
How to drink Knob Creek?
How you drink bourbon depends very much on your preferences. 
A lot of people who enjoy the drink like to take it straight. Doing this allows you to enjoy the subtle flavors of the drink.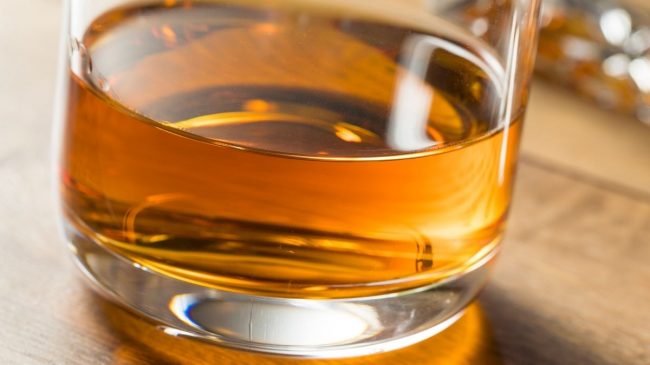 Drinking it on the rocks is good practice too. By taking it this way, you can pick up on the subtler results of the aging process.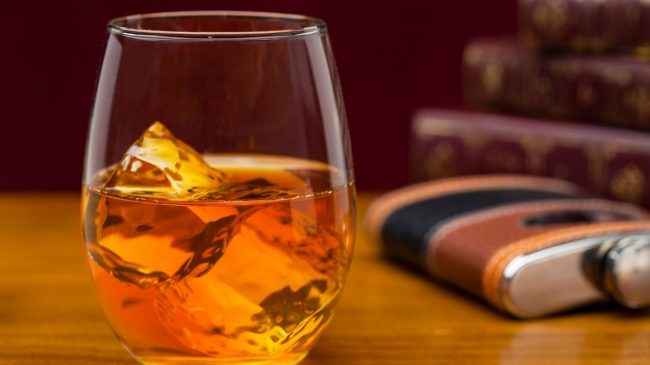 While Knob Creek Kentucky Straight Bourbon Whiskey is high proof, the flavor is surprisingly detailed. Enjoying it by itself is, therefore, something that many people like to do. 
You can consume Knob Creek in cocktails, but there are other options, too, if that's not your scene. 
If you find it too strong or want to enjoy more of the sweet notes, try mixing it with a bit of water. 
You can also enjoy it with a club soda - just carbonated water. 
Alternatively, adding ginger ale helps to dilute the liquor and add a bit of sweetness, making it friendlier on palates new to whiskey.
Taste
Knob Creek offers big, bold, and complex flavors. The first aroma you detect is woodsmoke as you bring the drink up to your mouth. 
You're then hit with maple sugar, roasted almonds, and vanilla notes on the palate. The liquor holds its flavor exceptionally well. You can continue to enjoy the fruity, smokey notes in the mouth long after you swallow. 
Despite the strength of the bourbon, the taste sensation is rich. You can detect the barrels' oakiness plus the fruity undertones that come out of the aging process. 
Color
All Knob Creek Straight Bourbon is woody brown, with those aged longer taking on darker tones. 
Smell
The first smell you experience is of brown sugar. Once you bring it closer to the palate, you can detect vanilla and spices, such as nutmeg and clove. 
Price of Knob Creek
How much you pay for your Knob Creek depends on which product you buy. Prices vary according to the vendor, but the following is approximately what you can expect to pay for each line:  
Knob Creek 9 Year Whiskey Bourbon 750 ml - $29
Knob Creek 12 year Bourbon Whiskey 750 ml - $60
Knob Creek Single Barrel Select Rye 750 ml - $52
Knob Creek Reserve Single Barrel 750 ml - $47
Knob Creek Smoked Maple - $35
Knob Creek Straight Rye Whiskey - $32
Please note that these prices will vary depending on where you buy and the time of year. You should be able to find Knob Creek in all good liquor stores.  
Knob Creek verdict, is it good?
You have to appreciate the pedigree of Knob Creek. 
The brand is the creation of master distiller Booker Noe - a sixth-generation member of the Jim Beam family, who hails from the liquor maker that's been around for more than 225 years.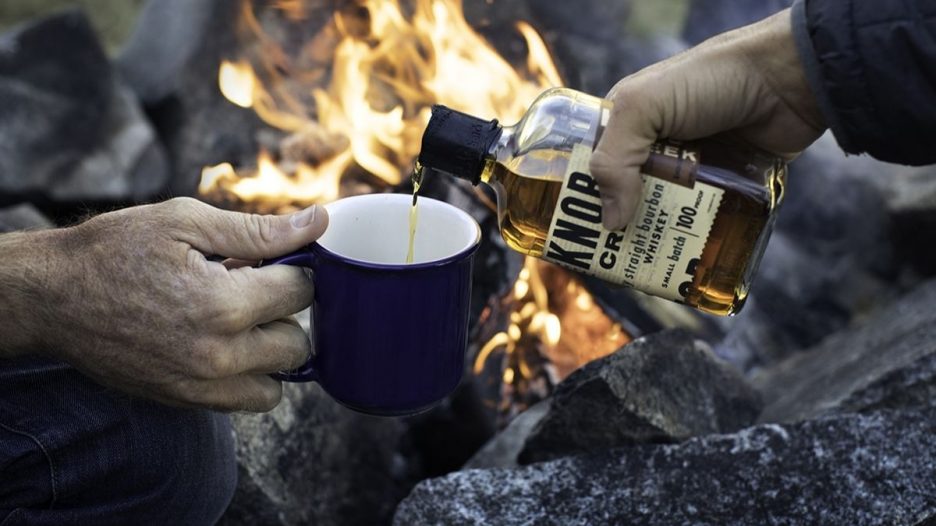 Those who love expensive bourbon whiskeys might turn their noses up at it because it comes from such a well-known affordable brand. But cheaper options aren't necessarily a bad thing. 
If you're somebody who considers themselves something of a bourbon connoisseur, you'll want to try it. The bourbon offers some interesting taste sensations you don't get with whiskeys. 
A unique aspect is the autumnal spices that hit your palate once you take it into your mouth. 
Vanilla is the most apparent flavor. But connoisseurs among you will also detect nutmeg and clove as you bring it to your mouth. 
The brownness of the bourbon is also worth mentioning. Booker Noe considered this an essential feature of the drink. 
The bourbon looks rich and deep. You feel reassured that all that color will translate into flavor when you take it into your mouth. 
It's also a liquor that allows you to experiment. You don't have to take it one way only. 
That's something that makes this particular Knob Creek so exciting. You're able to play around with it and use it to add a kick to classic cocktails. 
Jim Beam likes the idea of people drinking it neat, but you don't have to have such a one-dimensional approach. The smoky and spicy flavors work well with citrusy and fruity cocktail flavors. 
Jim Beam has a broader market in mind with this product. It has a certain mass appeal that you don't get from some of the more specialty brands. 
It is a great first drink for anyone new to bourbon.
This post may contain affiliate links.
To help cover the costs to run this site, we include affiliate links to reputable whiskey suppliers at no additional cost to you, from which we may earn a small commission.
The links in question will primarily be found in the price comparison area of our articles. As a value-add, we don't just link. We also use software to find the best available prices.
Full disclosure/privacy policy