Our verdict
Costco is one of the world's largest retailers of alcoholic beverages. It draws upon many different sources to provide goods for the various items under its Kirkland private label. This Costco-owned proprietary brand, Kirkland Signature, is named after the city of Kirkland, Washington, the location of Costco's head office. Distilled by Barton for Costco Warehouses, the Kirkland Signature Small Batch Bourbon is notable new labeling in a clear partnership between the two brands.

The longer review
Kirkland Bourbon History
Barton 1792 is a reputable distillery established in 1879 despite its name. Having been in operation for the better part of two centuries, it is the oldest fully-operating distillery in Bardstown, Kentucky. Costco, which shows that it seeks out the best deals with partners known for their exceptional commodities, made a wise decision partnering with Barton in 1792. This recent deal was made in the latter half of 2020, with bottles hitting the shelves in 2021.
Costco also announced that Barton would provide one type of expression and help with bottling three versions of Kirkland Signature Bourbon. Each expression is bottled at 1L and available at classic Kirkland pricing.
In the past, Jim Beam and George Dickel Distilleries were the primary producers and providers previously behind the Kirkland Signature Bourbon brand.
Where is Kirkland Bourbon Made?
Kirkland Signature Bourbon comes from Barton 1792 Distillery, located in the heart of Kentucky, owned by Sazerac. The distillery was named in 1792 in honor of the year Kentucky joined the United States. The bourbon is named Kirkland after the town of Kirkland, Washington.
The distillery has been in operation since 1879 and boasts the legendary Tom Moore Spring, 29 barrel aging warehouses, and 22 other buildings, including an impressive still house.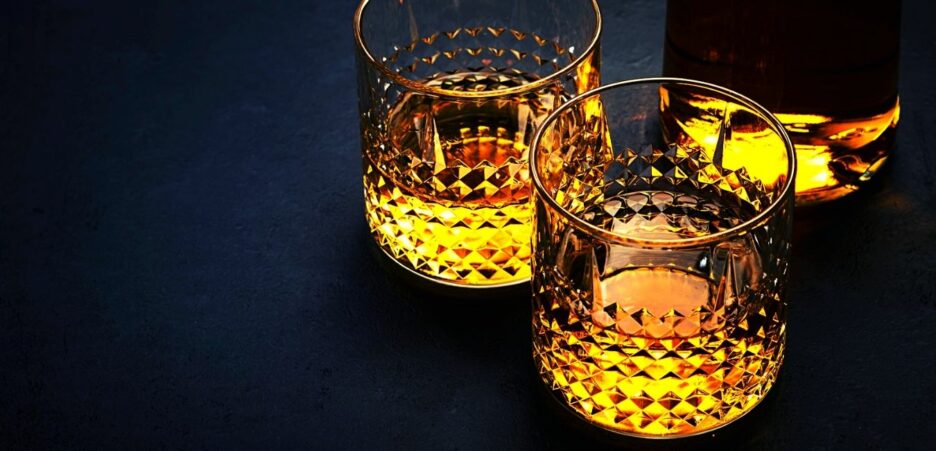 How is Kirkland Bourbon Made?
Kirkland Bourbon follows the Barton 1792 mash bill with 74% corn, 18% rye, and 8% malted barley. The process typically starts with sour mash that has undergone fermentation, followed by adding the mash bill, yeast, and water. The bourbon is aged in charred white oak barrels.
The resulting light-amber-colored bourbon is then bottled in wine bottle-style bottles.
Kirkland Bourbon Whiskey Variations
The new line of bourbons birthed from the partnership between Costco and Barton 1792 is the Kirkland Signature brand which carries ten whiskey expressions under it: 4 Scotch whiskeys, 1 Irish whiskey, 1 Canadian whiskey, 1 Tennessee whiskey, and three new bourbon expressions. The three bourbon expressions include:
·  Kirkland Signature Small Batch Kentucky Straight Bourbon
This 92 proof, 46% ABV offering is aged for a minimum of two years – thus considered "straight." It is a sweet whiskey that is enjoyed smooth with its notes of oak and rye spice accented by vanilla, cinnamon, and caramel.
On the nose, you will notice the smell of rye combined with cinnamon and a touch of clove.
·  Kirkland Signature Bottled-in-Bond Bourbon
This 100 proof, 50% ABV offering is wonderfully balanced. It has subtle notes of candied fruit and honey that give way to a pleasant spice, bringing out the true character of rye. This BIB bourbon is rounded with an oaky wood note that becomes more noticeable as the whiskey opens up, with a light smoky lasting aftertaste.
There are notes of caramel, vanilla, and a persistent dried and candied fruit note along with cinnamon and clove spice on the nose.
·  Kirkland Signature Single Barrel Bourbon
This 120 proof, 60% ABV offering is characterized by strong notes of oak interlaced with honey, caramel, and dried fruit notes. Because of its higher alcohol content, it has more burn than the others. The aromas of vanilla, fruit, and honey are present.
The Single Barrel expression is often non-chill filtered and showcases the unique character of every barrel.

Tasting notes.
What to expect
A little basic but pleasant, Kirkland Bourbon leaves a great first impression. It's very consistent with the aromas and flavors.
Smell
Oak, some cinnamon, powdered sugar, rye spice, and some strong notes of butterscotch.
Color
The bourbon's appearance is between honey and gold
Taste
On the first sip, you'll taste some honey sweetness, banana-flavored candy, and a little walnut on the back end. Towards the finish, you'll taste some dryness along with hot cinnamon and rye spice.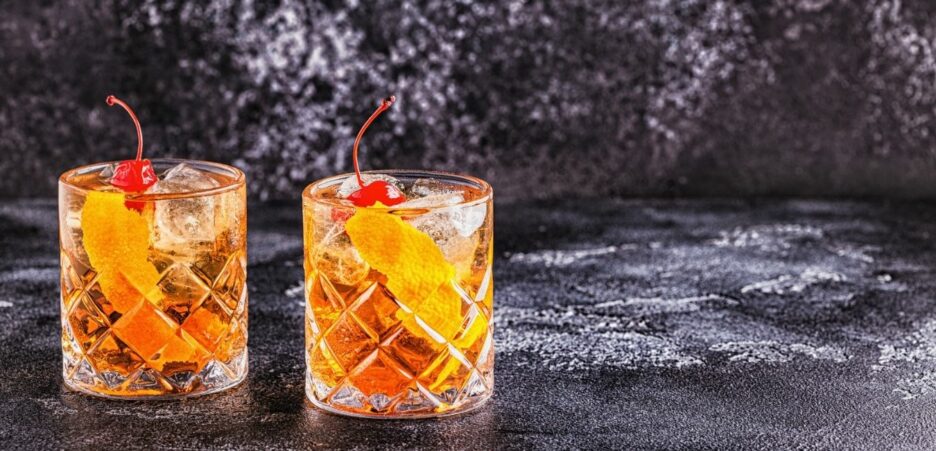 How to drink Kirkland Bourbon
Kirkland Bourbon is a structurally sound whiskey that is available for a very reasonable price.
When taken neat, it provides a nice balance through to the finish, which fades without evolving. On adding a few drops of water, the flavors sweeten slightly, but there's no noticeable effect on the aromas.
There's nothing wrong with using a light bourbon in cocktails. This makes Kirkland Bourbon suited for making some amazing cocktails.
It's a good candidate for simpler drinks like bourbon and coke. Stay away from cocktails where you need the bourbon flavor to come through, as the alcohol in this bourbon may be overpowered.

The Whiskey Rocks verdict.
Is it good?
Overall, Kirkland Bourbon has a good mouthfeel with a heavy and viscous body. The 92 proof means that the heat is there but never too overwhelming. You will enjoy drinking this bourbon if you like high-proofed bourbons. Otherwise, stay away from it because it has a burn – Kirkland Bourbon is neither soft nor subtle, but it plays well with the candy sweetness that dominates the flavors.
Let's not forget that the price is spot on! So if the goal is to use Kirkland Bourbon in cocktails, you could hardly be disappointed.
This post may contain affiliate links.
To help cover the costs to run this site, we include affiliate links to reputable whiskey suppliers at no additional cost to you, from which we may earn a small commission.
The links in question will primarily be found in the price comparison area of our articles. As a value-add, we don't just link. We also use software to find the best available prices.
Full disclosure/privacy policy