Suntory Toki Whiskey Review

Our verdict
This round and sweet Japanese blend has a refreshing citrus character and a spicy finish that adds uniqueness to the experience. Suntory Toki Whiskey has a different composition from Hibiki, yet another blend from Suntory, whose main compositions are Hakushu single malt and Chita grain whiskey.

The longer review
Toki means 'time' in Japanese which is somewhat ironic because it's something that the spirit doesn't seem to have a great deal of as it's a young whiskey.
Suntory Toki Whiskey History
Suntory Toki Whiskey was introduced in 2016.
Shinjiro Torii, who had founded his wine importation business in Osaka, Japan, in 1899, operated a business named Kotobukiya. The business was extremely successful with its importation operations that brought in foreign spirits. In 1923, Torii, who wanted to do more than just import whiskey from other countries, broke ground on Yamazaki distillery in the outskirts of Kyoto. He imagined a Japanese whiskey designed for the Japanese people to rival the rest of the world. Torii was a man of ambition.
Shinjiro Torii started working with Masataka Taketsuru to develop the kind of whiskey he envisioned. Taketsuru had spent a lot of time in the 1920s traveling to Scotland, where he learned about distilling from the masters. He applied his knowledge by working as a master distiller at Yamazaki in 1924. After Taketsuru's contract expired, he left and founded his distillery that eventually became the Nikka brand we know today.
Even though Torii laid the foundation for the Japanese whiskey industry, his son Keizo opened two more distilleries – Chia and Hakushu near the city of Nagoya and in the Japanese Alps, respectively. With these three sites, Suntory had everything it needed to make the blends like Suntory Toki Whiskey that brought Japanese whiskey to the world map.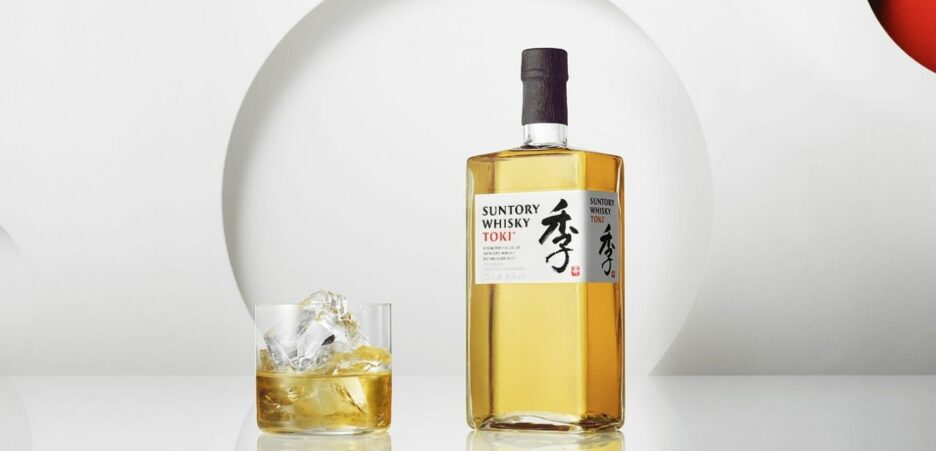 Where is Suntory Toki Whiskey Made?
Suntory Toki Whiskey is made at the Suntory Whiskey Distillery. Over the years, the company has continued to diversify its portfolio by buying the popular Orangina beverage brand in 2009. In 2014, the company purchased the American spirits giant Jim Beam, creating the third-largest spirits producing company in the world. It renamed itself Beam Suntory.
How is Suntory Toki Whiskey Made?
Suntory Toki Whiskey started as a combination of malt whiskey and grain-based whiskey from the Yamazaki, Hakushu, and Chita distilleries. The elements are blended and aged for an undisclosed period. While the production process is similar to the Scottish style, the Japanese influence of soy sauce brewing and shochu distilling can still be seen in the end result.
This Japanese drinks giant blends selected barrels from Hakushu and Yamazaki distilleries (both malts) and Chita distillery (heavy-type grain whiskey). Unlike previous Suntory blends, this particular one relies on Hakushu as the primary malt, not Yamazaki. The Yamazaki components are aged in both American white oak and Spanish oak. The Hakushu components are aged in American white oak.
The grain from Chita brings base notes of vanilla and cocoa. Single malt from Hakushu supplies fresh aromas of citrus and mint, while the small quantity of well-aged stock from Yamazaki adds spice and depth.

Tasting notes.
What to expect
Suntory Toki Whiskey is a lot like Scotch whiskies which are at the lighter, grassier end of cask influence but is a lot more classy and better blended. All this can be felt in its sophisticated flavors and notes.
Smell
Vanilla notes dominate with subtle basil, green apple, citrus, and honey notes.
Color
Clear Gold.
Taste
Grapefruit, green grapes, peppermint, and thyme with accents of peaches, honey, ground almonds, and minerals.
How to drink Suntory Toki Whiskey
This ethereal Japanese Blended Whiskey with delicate fruit and mineral characters is smooth and can be enjoyed neat, on the rocks, and in cocktails.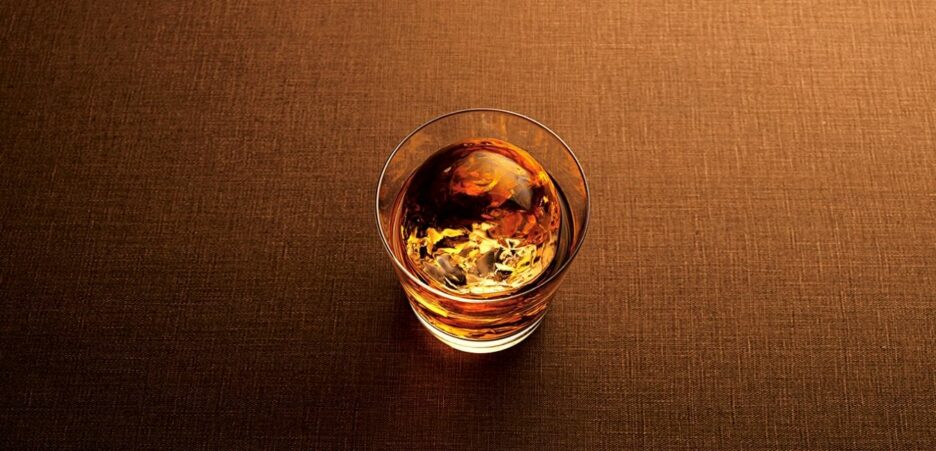 1. Neat
Suntory Toki Whiskey is a sweet whiskey, but not in the same way that an American bourbon hits you in the face with brown sugar aromas. This has delicate honey notes accompanied by some floral notes. The spirit's taste delivers almost precisely on the promise of the aroma. It's light and cheerful with honey and a bit of lemon zest aspects.
2. On ice
Suntory Toki Whiskey benefits from adding ice which tends to smooth out the rough edges and lessen the sharpness of the taste profile. This is great if you're a Japanese whiskey amateur.
3. Cocktails
Suntory Toki Whiskey can undoubtedly make a few decent cocktails, although its delicate flavor profile can get massacred easily.
If you ever find yourself wishing for a little more flavor, you can use Suntory Toki Whiskey, where it shines – in a Japanese Whiskey Highball because, as we all know, Japan's love for the whiskey highball knows no bounds. To make a refreshing highball, add some unflavored sparkling water or club soda to the Suntory Toki Whiskey over fresh ice, and throw a lemon in there too.

The Whiskey Rocks verdict.
Is it good?
Suntory Toki Whiskey's quality is outstanding, and it's enjoyed for its simplicity, food-friendliness, and refreshing nature. Thanks to its delicate floral flavors and lingering fruity sweetness, this light-bodied whiskey is quite easy to sip. If you enjoy a cigar after dinner, Suntory Toki Whiskey will make a great sipping whiskey for you. Steer clear of Suntory Toki Whiskey if you can't handle the heat left behind as the whiskey cascades down your throat.
This post may contain affiliate links.
To help cover the costs to run this site, we include affiliate links to reputable whiskey suppliers at no additional cost to you, from which we may earn a small commission.
The links in question will primarily be found in the price comparison area of our articles. As a value-add, we don't just link. We also use software to find the best available prices.
Full disclosure/privacy policy