There's nothing quite like the smooth taste of a great rye whiskey. This used to be an incredibly popular drink in America, all the way up until prohibition.
It took a while for the times of the rye resurgence, but it's happening, and we couldn't be happier.
There sure is an amazing selection of Rye whiskeys currently available today, but of all the whiskeys we review, here are some of the best.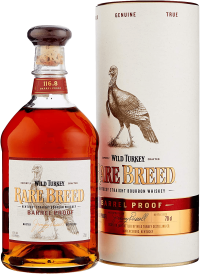 Wild Turkey Kentucky Rye Whiskey
If you are looking for a rye whiskey that provides brilliant value, consider Wild Turkey. Providing honey and fresh herb flavors and the classic spice, it's the perfect option to add to a cocktail. It is highly affordable and still provides a high-quality drink that you are sure to enjoy. It's also often recommended as a fantastic dive bar order.

Jack Daniel's Tennessee Rye Straight Whiskey
Providing a full and spicy character, this whisky offers an irresistible level of smoothness. It is matured to provide character in handcrafted barrels. There is a complex body to this whiskey, and it can hit you quite hard. You will taste flavors of both green peppercorn and vanilla, and it does offer a fantastic value for money, which is one of the reasons it is so popular. It is dry and tastes a little different from the original product but still provides the right hit.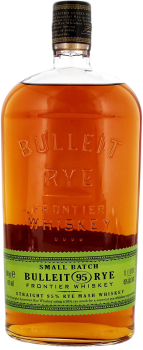 Bulleit 95 Rye Bourbon Frontier Whiskey
This is an award-winning whiskey and has one of the highest rye ratios, a whopping 95%. It has a rich flavor with spicy notes along with tones of maple and oak. Add it to your favorite cocktail, or drink it neat.

Sazerac Straight Rye Whiskey
This is certainly the best selection from Sazeracs. It is loaded up with orange and lemon zest as well as baking spices. Those with a keen palette will also taste subtle hints of vanilla. This is a vibrant and bright whiskey that provides a wonderful flavor and delightful sensation. If you are using it in a cocktail, it works well with those that originate in New Orleans. You'll find that adding this to a cocktail brings out some delicious citrus notes that make this whiskey a must-try.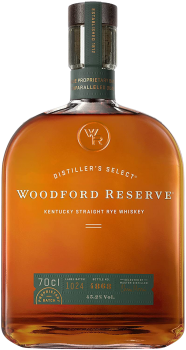 Woodford Reserve Rye Whiskey
It's interesting to note that this whiskey is actually the official sponsor of the Kentucky Derby. One of the most appealing points about this whiskey is that there is unique artwork on the commemorative bottle. Some people actually collect these each year. It's a brilliant choice to go with Bourbon and offers a great price point, even if you are working with a modest budget.

Adnams Rye Malt Whiskey
Though largely made of up rye, this whiskey also has a healthy portion of barley, so it is a complex grain. That means a syrup-like character to this whiskey and a protein structure that allows it to retain water. The whiskey remains in french oak bottles for five years before being distilled. When sipped neat, this whiskey is warm and spicy. It also mixes beautifully though it doesn't provide the same value as some other options on this list. However, there are no rough edges with this choice.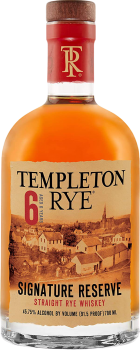 Templeton Rye Signature Whiskey
A fruity flavor with an added taste of toasted oak, this is a mellow, smooth whiskey that you are sure to enjoy. You'll find a range of wonderful flavors present in this whiskey, including butterscotch, spice, cherry, green apple, and vanilla. It's remarkably sweet and perfumed and doesn't have the typical rawness that you would usually expect with rye whiskey at all.

Millston 100 Dutch Rye Whiskey
This fruity whiskey provides a wonderful rich flavor with hints of everything from honey to ripe citrus. A sweet taste, there are some spicey notes to this selection. There is also a peppery vanilla character that is guaranteed to make it stand out. This whiskey actually won a gold medal at Whizards of Whisky in London during 2014. At minimum, the whiskey must be aged for at least 100 months, where the name comes from.

Rittenhouse Famous Straight Rye Whiskey
If you are looking for another whiskey that will provide a fantastic level of bank for your buck, then you might want to consider this wonderful bottle. Both boozy and cheap, tasters are often delighted with the consistency that Rittenhouse provides with their whiskeys. It certainly isn't going to break the bank and must be aged for at least four years. It also stands up beautifully to citrus flavors.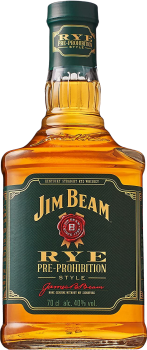 Jim Beam Pre-Prohibition Style Kentucky Straight Rye Whiskey
This is an 80 proof straight rye whisky, and it is carefully aged for four years. It is one of the best selling American straight rye whiskeys and has a beautiful design. The whiskey can be enjoyed neat or with ice. It mixes wonderfully with everything from club soda to cola. You can also try it in a Manhattan Pre-prohibition style, as the name suggests.

Spicebox Pumpkin Spiced Rye Whiskey
A stunning pale amber, this whiskey certainly has an interesting aesthetic. When you enjoy this whiskey, you'll be able to taste wonderful hints of everything from pumpkin pie to butterscotch. The aromas are incredibly pronounced with a particularly sweet butterscotch and nutmeg character. This whiskey also offers a wonderful long finish. Originating in Canada, this is incredibly smooth and tastes a lot like liqueur. This is a lovely drink with a particularly sharp taste that makes it a hit with numerous buyers.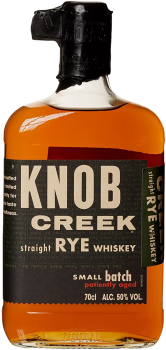 Knob Creek Straight Rye Whiskey
There is a massive level of consistency with this selection, and that's coupled with a price that you don't need to fear. This probably won't be the whiskey you show off as part of your collection, but it is a great choice for a casual drink. A workhouse whiskey, this is quite similar to the Old Overholt, and it's available in virtually every store as well as online.

New York Distilling Company Ragtime Rye Whisky
If you are looking for a hearty rye that packs a punch, then this could certainly be a great choice for you. There is a beautiful sip Ines to this selection, and there are also nutmeg and cinnamon flavors for additional support. Keen tasters will also be delighted to discover hints of prunes and raspberries as well as wonderful waves of caramel. It's another wonderful choice for a manhattan cocktail, and it is produced locally in Brooklyn, New York. With this option, you'll find the more you sample it, the more wonderful different tastes you discover.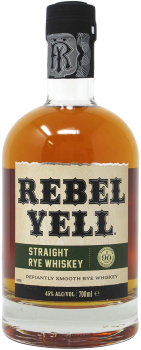 Rebel Yell Small Batch Rye Bourbon Whiskey
This whiskey provides a spicey and smooth rye flavor that some people are sure to love. It has quite a substantial level of backbone, so it's going to stand up well in most cocktails. Besides the typical spicey flavors, you can also look forward to sampling other flavors, including chocolate and vanilla. Included in whiskey is corn and malt as well as rye grain. Many people note that this has a mild woody flavor as well as a surprising level of spice. It's a beautiful drink and one you should certainly try.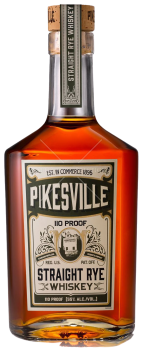 Pikesville Straight Rye Whiskey
This whiskey is highly regarded by mixologists and is another multi-award-winning option. It is aged for a total of six years, which is why it's certainly not the cheapest choice on this list. However, it's also full-flavored and full-bodied with a spicey, dry character. The finish of this whisky is wonderfully soft, and you will find notes of vanillas as well as baking spices. There is also the unique taste of honeyed cloves and rye. You are getting 110 proof with this whiskey, and it was a champion at the 2015 Ultimate Spirits Challenge.

Lot 40 100% Canadian Rye Whiskey
As the name suggests, this whiskey is crafted and created using 100% rye grain. As well as this, the whiskey is distilled in a traditional pot made of copper so you definitely get the classic charm with this choice. Although this is a Canadian rye, you will find that there is evidence of new charred American oak. The palate is quite interesting too. You'll find that a white pepper connects with English toffees as well as dark fruits and even walnuts. Together, this adds up to quite the finish. It's advised that you take this one neat rather than with ice. Alternatively, you can try it in a traditional or old fashioned cocktail.

Sonoma County Rye Whiskey
If you're looking for a whiskey with a high level of alcohol, then this won't be the right option for you. Instead, this choice favours lots of different flavours instead. Of the flavours that you can sample, you might notice notes of vanilla, black pepper and all space. There is also a wonderfully finish that is both dry and nutty. With a 100% rye mash bill, there is no colours added to this whiskey. So, what you see is the real deal and there are no flavours added in either. You could say that this whiskey provides the true experience.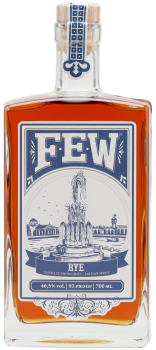 Few Spirits Rye Whiskey
If you are looking for a particularly fruity rye whiskey, then this could be a great option. You'll find a lot of fantastic flavours concealed in this whiskey including prunes and apple peels. If you have a more fine tuned palette, then you might also noticed the subtle notes of spiced toffee. This originates from the first distillery in Evanston since prohibition. Many people wonder where the name comes from. Well, it refers to Francis Elizabeth Willard. She was a local woman and an important figure who took her place in the temperance movement. Some consider this to be the true expression of rye and the low price certainly makes it very popular.

High West Rendezvous Rye Whiskey
This whiskey has a 46% ABV so as you can imagine it certainly provides quite the kick. It was even featured in the book '1001 Whiskies You Must Try Before You Die.' As for the taste, it's quite something. You'll find that there is a wonderful mixture of spices with this whiskey including vanilla, peppermint and even cinnamon stick. But the wonderful tastes don't stop there because there are also notes of different fruits including green apple. The whiskey also offers a burnt caramel flavour that delivers a chewey finish.

Bottled in Bond Rittenhouse Straight Rye Whiskey
The clue is in the name with this particular rye whiskey. 'Bottled in Bond' means that this whiskey was carefully aged under government supervision and meets the exact requirements for this type of bourbon. For many this is a real sign of true quality and there's certainly enough evidence to suggest that's the case. After all, this whiskey has won multiple awards over the years including the Gold medal at the 2019 San Francisco World Spirits Competition. It even has the chewey quality that is another key sign of a high quality bourbon. This is a great, rich rye that you are sure to love.

Spicebox Original Spiced Rye Whiskey
A great feature of this whiskey is the unique flavors. Avid tasters will discover signs of both fruit and peppers. This is perfectly complemented with some wonderful dried spices as well as vanilla. Those with a keen palette will find that this whiskey is exceptionally smooth and offers a warm, long finish. It's available at a friendly price too so you can choose to make this your go-to whiskey of choice rather than saving it for a particularly special occasion.

Shefford Manor 3 Years Old Rye Whiskey
This is 100% Canadian rye whiskey and offers 40% ABV. It is aged for 3 years without changing barrels. A modest price, you'll find that this whiskey will fit into most budgets and offers a solid kick. The whiskey provides a true level of depth and this is quite unique compared to the typical or traditional Canadian blended whiskeys. Usually, they are far sweeter. Instead, this is more like a great scotch whiskey making it a fantastic choice. It's quite unique and quirky which could be another to win over most buyers.

Ezra Brooks Straight Rye Whiskey
This whiskey is a light straw colour which helps it stand out from other options available on the market. There's also some unique flavours present here including apricot and even banana chips. Keen tastes will also note the slightest taste of honey. It offers oaky tones and a warm finish with just the right amount of spice.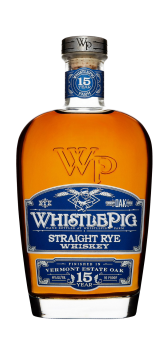 WhistlePig 15 Years Old Vermont Oak Rye Whiskey
This is the perfect option for someone looking for a rich and deep risky. The flavour is largely dominated by caramel, oak and vanilla. However, there are also subtle hints of burnt orange. Some people might also notice just the lightest hint of tobacco. A warm and inviting whiskey, this provides an ultra long taste with an irresistible smoothness that you will definitely enjoy. It's the clearest sign of a finely aged spirit and is certainly not to be missed. Perfection is of course subjective but many tasters feel comfortable in saying that this whiskey hits the mark. It's just a shame that the price leaves it best reserved for special occasions.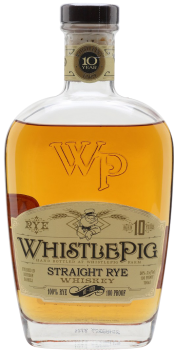 Whistlepig 10 Years Old Rye Whiskey
This is a high end award winning whiskey with a hefty price tag attached. Whistlepig contains 100% rye and is imported from Canada to further age in Vermont. It has notes of honey, vanilla and orange with a charred oak smokiness for the palate.
Summary
We hope this helps you discover some of the best rye whiskeys on the market. You can try these for yourself and decide if they are the right choice for you. Remember, when selecting whiskeys, be sure to explore the different flavors to find the perfect match, particularly if using them for cocktails.