Japan is known for making some of the best rice wine in the world. Everybody has heard about Sake, pronounced 'Sa-ke'.
But have you heard about the hidden Japanese whisky culture? 
They make incredible whiskies, and yet not many Western countries are aware. 
Japan became mesmerized by this caramel coloured drink back in 1854. The US sent a man named Matthew Perry to try and persuade the land of the rising sun to abolish its laws regarding isolation from the rest of the world. 
Several Japanese and American guests sat down for a meeting, and out came a bottle of whisky. 
The rest is history. 
They signed an agreement for trade and commerce, opening the country back up to the globe after 220 years of hibernation.
If whisky can break down barriers of such magnitude, it's little wonder the Japanese have a unique fondness for it.
But which of the Japanese whisky creations are the best? Here are 20 of our favorites. 


Suntory Whisky Toki - £34
One of the most common whisky from Japan is a blend of malt and grain. It's from Suntory's Chita, Hakushu and Yamazaki distilleries.
The main thread running through this whisky is the oak cask malt and the Chita grain. Some white oak casks and Spanish oak casks are also used to give it a bit of variety. The whisky is light and can be drunk on its own or mixed with something else.
This is an excellent whisky for both beginners and seasoned whisky drinkers who want to start off slow in the Japanese choice of whiskies. The color is a golden hue, and it has a nose of basil, green apple, and honey. This is seen as a timeless blend, great for weekend relaxing evenings or when you have guests over.

Hakushu 18 - £500
Suntory's distillery in Hakushu is situated in the mountain forests of the fabled Southern Japanese Alps. This is just a few hours away from Tokyo, but they seem like they're on the other side of the world. Here, the 18-year old single malt whisky is made as well as the cheaper 12-year variety. It has a touch of smokiness about it, with a smooth taste of dried cherries. It's not aged too much but neither, too little. It's a great whisky for those that want to step up the ladder but are not quite ready to breathe fire just yet.
It's pleasant and malty, and you can tell great care has been taken to only select the finest ingredients.

Nikka Coffey Malt - £63
The Nikka Coffey Malt is a slightly darker shade with a honey hue, and again, is designed for the casual whisky drinker. If you don't want your throat burned and you still want the unique taste of whisky, then this is for you.
It is rich, with notes of caramel and vanilla making the base. Novices, as well as seasoned veterans, will enjoy the robustness of the whisky. It can drink kindly on its own, but you may wish to dilute it slightly with some ice. The final notes are smoky and with a touch of citrus fruit.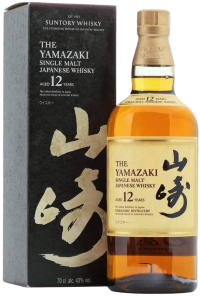 Yamazaki 12 - £125
This is perhaps the most widely available Japanese whisky found in America. It's made by Suntory, and it's a light, dry and spicy affair. If you like your whiskies to be a little throaty and want something that will linger on your tongue for a while, this is the perfect sipping whisky. It has plenty of fruity flavors too, and carried with it an oak cask hint as well.
Again this can be enjoyed by itself or with a touch of sparkling water or ice. As you can tell by the name, it's 12-years old and is made with a single malt. Some people will say that this is the brand's flagship because it has something other whiskies don't. With hints of pineapple and sweet ginger, topped off with cinnamon, this is a whisky worth waiting for.

Yoichi Single Malt - £66
With light notes of smoke, honeydew, orange peel, and nuts alongside a sharp flavor thanks to its coal-fired distillation process. This is a firm favorite.
It's best consumed with a couple ice cubes, but you can also drink it neat.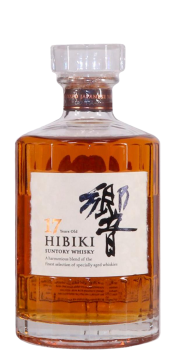 Hibiki 17 - £416
Japan knows that it cannot take the crown of single malt whiskies from Scotland. Nobody can. That's why blending is the product style that Japanese whiskies go for.
Hibiki 17 is no exception and is an excellent choice for the casual drinker looking for something a little rich. It has hints of caramel, giving it a good solid body, mixed with supreme richness from hints of butter and vanilla.
It's made in a Japanese oak called Muzunara and won the 2012 World Whiskies Award for being the best Japanese blend aged between 13 and 20 years.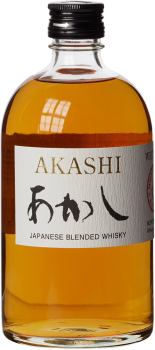 AKASHI SINGLE MALT - £75
Akashi is situated in the White Oak distillery, which only began to make full-scale production whisky in the 1980s. So in terms of history, the company is very young. They use 30% malted barley and 70% grain.
However, it's single malt whisky may surprise you. It is a blend of whiskies that have been aged for four years and seven years matured in barrels used for brandy, bourbon, and sherry.
Overall, it's a nice smooth whisky, with a light nose of honey, cereals, and fruits. Peach and grapes are the heaviest notes, but there's a hint of almond too.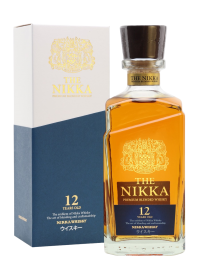 Nikka 12 year old - £102
Nikka is one of the most popular brands in Japan, and for a good reason. This is a soft whisky with many fruit and spice hints. Perfect for sipping or mixing with sparkling water for a few evening drinks.
It also has the floral notes common in Japanese whiskies with hints of spice and citrus. You also get tiny hints of tobacco, which allows the flavor to linger on for a while.
A great whisky to be gifted, especially for new whisky drinkers.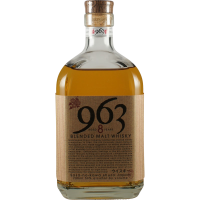 Yamazakura 963 8 Years Old - £157
This is made by the Sasanokawa Shuzo company and is another blended whisky. It's made by one of the oldest distillers in the country and only entered the whisky arena in 1946. But, they have made this 8-year-old whisky a household name.
It isn't for the faint of heart, with an impressive 57 proof. Expect sweet notes of apple, salt, and fruits like peaches and pears. The finish is dry as you would expect. But, it's very smooth, providing a punchy yet delightful experience with spice that doesn't overpower.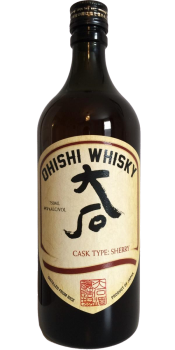 Ohishi Single Sherry Cask
Unlike traditional whiskies, Ohishi is doing something a little closer to home. It's making whiskies out of rice. It's a complex spirit, and it is given great care to fully mature and process. The Ohishi Distillery is situated on the Kuma River. They only use two different types of rice, called mocha and gohyakumanishi. It's then distilled in sherry casks, making the whisky rich and fruity.
Being founded in 1872, they know a thing or two about flavors. They have nice nutty notes of almonds and dates. A hint of vanilla lingers on the tip of your palette. It's a complex whisky, but it's light, and the body doesn't over pronounce itself.

Suntory The Chita - £42
This whisky is excellent for those that want a light blended whisky with something different.
The top notes are confident but not boastful. You'll meet vanilla first, then with hints of spice and fruit that rule the body notes. After, be prepared for a nice citrus finish.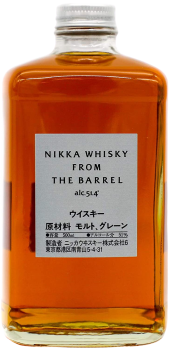 Nikka From The Barrel - £42
Distilled in the Mars Shinshu distillery, this whisky began its life in 1985. Japanese whisky was in decline, and brands were trying very hard to stay in business, let alone break-even for their toil. Thankfully, in 2012, Japanese whisky, once again, came to the forefront of the domestic market. Thus the distillery had to be re-opened from a series of years that left it inactive.
The 'from the barrel' whisky has traces of cinnamon, which makes it sweet and spicy. It has a rich flavor and can be drunk neat or with other mixtures. It also has a deep touch of dark chocolate, making its body very appealing. The orange peel just adds a hint of fruit, so you get familiar notes. This is a whisky with a 60% grain to 40% malt blend.
It's inherently heavy, but it makes up for this with flavor.
Kamiki Whisky - £60
Made at the base of Mount Miwa, this holy mountain is said to be guarded by the tombs or shrines of the ancient distillers of Japanese alcohol. Kamiki is a modern take on blended whiskies. It does this by ongoing two maturations in Japanese cedar wood casks instead of the traditional oak. What this does is give this whisky a unique flavor. The aroma is relatively light and friendly, but as you get close, it has smokiness and fruits.
What you also get is a pure illustration of how whisky is changing in Japan. It does have spicy flavors, such as cinnamon and smoky incense, which add a little bitterness. However, the sandalwood incense is a blend of old and new tones in one. The final flavor is slightly peppery. It's smooth, feels familiar, but it isn't. With baked apple, dry peat, and balsa wood infusing your palette, this will be something you've never had before.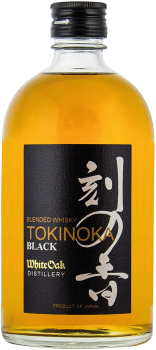 Tokinoka Japanese Whisky - £30
This is truly a fifty-fifty blend, with malt and grain being part of this whisky. Distilled in White Oak, it's created by Akito Ueda, a master blender from Japan. However, it used three different cask types, such as xeres, bourbon, and virgin oak. This means that it's sweet and light. It does have unique hints of ginger, black pepper, and cinnamon. The finish is long, with notes of vanilla and honey.
This is whisky that you would enjoy after dinner. Light, spicy, and has a full-body yet smooth texture. It also has touches of pineapple, mango, and toasted oak just to add complexity. Drinking it neat would be just fine, but if you add this into a cocktail, you will be pleasantly surprised.

Ichiro's Malt & Grain Japanese Whisky
We thought it would be best to finish this list with a resoundingly heartfelt whisky, made in particular by independent distillers. A man named Ichiro Akuto is distilling this blended whisky in his own distillery in Chichibu. It's a whisky blended with other whiskies, mainly from Western nations like Canada, Scotland, Ireland, and America. It's known as a 'worldwide blended whisky.' Talk about taking Japanese whisky blending to the next level!
This is something that you would enjoy in the evening after dinner or just hanging out with some friends. If you're introducing whiskies to someone, this is an excellent place to start.
Summary
Japan makes some incredible whiskies.
While Scotland still holds the crown for the best single malts, Japan is carving their own niche being by in large the best nation for blending.
We highly recommend that you try one or more of these whiskies if you're on the prowl for something new or just want to increase your list of Japanese spirits.