Redneck Riviera Whiskey Review

Our verdict
This is small-batch whiskey with bright notes of vanilla smoothness, a touch of honey, and a subtle oak finish. Its price point is spot on, and a portion of each bottle sold goes back to the Folds of Honor. A great whiskey for those that don't want a harsh drink.

The longer review
Redneck Riviera Whiskey History
Music singer and songwriter John Rich teamed up with Eastside Distilling to create a unique American blended whiskey unlike anything else available. This partnership resulted in Redneck Riviera Whiskey, a spirit now part of Rich's Redneck Riviera brand, which started selling apparel and boots. Rich dedicates the Redneck Riviera Whiskey to the hard-working American, consistent with the brand's motto of "Work Hard, Play Hard."
Redneck Riviera Whiskey's co-creator John Rich came up with the concept for Redneck Riviera Whiskey in the middle of a tour while consuming Crown Royal, a Canadian blended whiskey. The accomplished businessman thought to himself if there's such a thing as an American blended whiskey. After some research and realizing there was no such thing, he set to work throughout 2017, exploring flavors. Throughout 2018, Rich spent countless hours promoting American blended whiskey.
The original Redneck Riviera Whiskey is now distributed in Texas, California, Louisiana, Alabama, Georgia, Mississippi, Florida, North & South Carolina, North & South Dakota, Oregon, Tennessee, Oklahoma, Nebraska, Kentucky, Missouri, Washington, Iowa, Minnesota, Wisconsin, Alaska, Illinois, Michigan, Kansas, Colorado, Nevada, Arizona, Indiana, Maryland, The District of Columbia, New York, New Jersey, Massachusetts, Rhode Island, Vermont, New Hampshire, Maine, Arkansas, and Ohio.
When you buy Redneck Riviera Whiskey, you're not only buying a quality American spirit but you're also supporting America's active duty and veterans. Ten percent of all the whiskey profits go to Folds of Honor. This group provides educational scholarships to spouses and children of America's fallen and disabled soldiers.,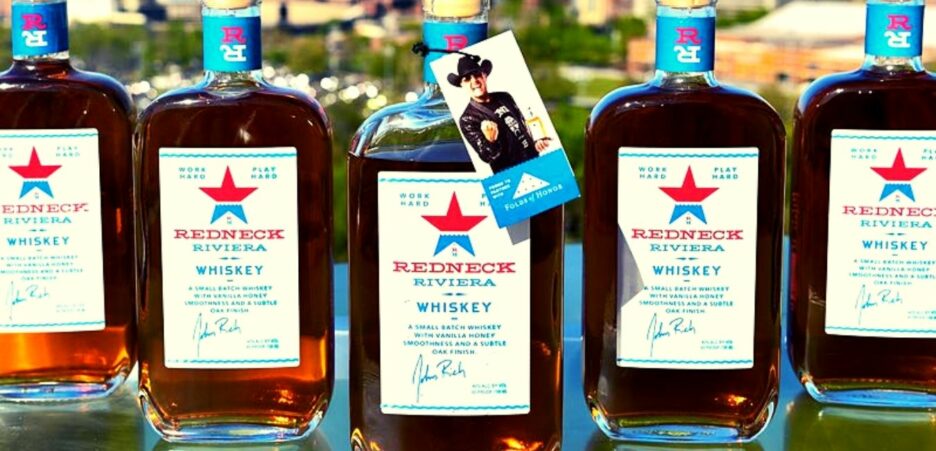 Where is Redneck Riviera Whiskey Made?
Redneck Riviera Whiskey is made at Eastside Distilling, Inc. located in Portland, Oregon's distillery row. The once small and sleepy rum company founded in 2008 has grown into the state's third-largest spirit producer and the country's first publicly traded craft distillery. Since it was founded, Eastside has produced award-winning craft spirits using natural ingredients to guarantee taste and quality.
How is Redneck Riviera Whiskey Made?
Redneck Riviera Whiskey is a blend of two whiskeys aged for at least two years in oak barrels. John Rich has a specific flavor profile in mind and was adamant that the ingredients be all American.
The whiskeys added are different types, including malt, rye, and bourbon. One of the whiskeys contains sweet grain and malted barley, while the other contains Midwest corn that provides a smooth flavor that evokes caramel corn from a county fair. The elements are sourced from Indiana, Kentucky, Oregon, and North Carolina.
Redneck Riviera Whiskey Variations
Hundreds of samples and a couple of hangovers later, Redneck Riviera Whiskey was born.
It took eight months to get the exact flavor that Rich was looking for. Over this period, there were over 200 different variations before Redneck Riviera Whiskey was born – it was the perfect patriotic blend that would rival any domestic and Canadian blends. He worked with a woman master distiller called Mel Heim.

Tasting notes.
What to expect
This artfully blended small-batch whiskey is the most approachable spirit you'll ever taste. It's adored for its smoothness - it's everything you have ever wanted in an American Whiskey.
Smell
A rich combination of butterscotch sweetness, light vanilla, caramel, and a bright touch of honey.
Color
Medium amber.
Taste
It begins with a sweetness of vanilla smoothness and a subtle oak finish accompanied by honey dark stone fruit essence, cornbread, and earthy grains.
How to drink Redneck Riviera Whiskey
This versatility and smooth spirit has the right balance of flavors to enjoy the way you would any other whiskey. This makes it a great choice no matter how you enjoy your drink – whether you prefer yours neat or mixed in a cocktail, Redneck Riviera Whiskey will stand out.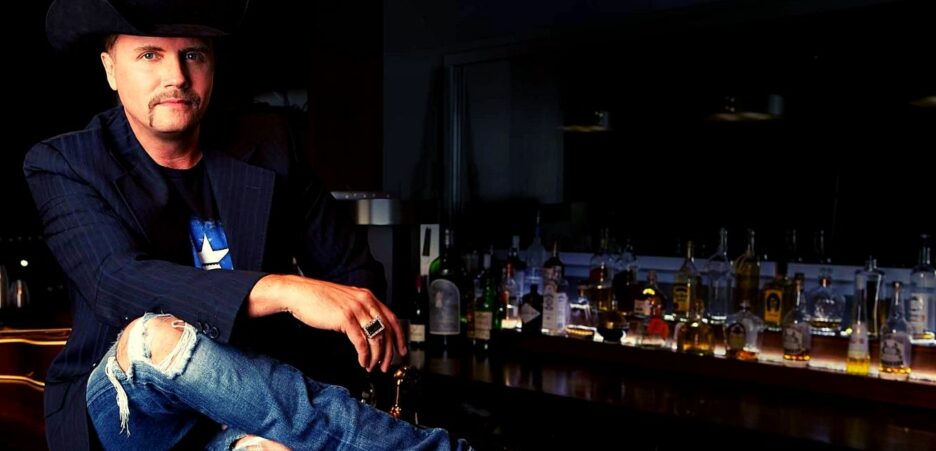 1. Neat
Every sip of Redneck Riviera Whiskey introduces a rich, complex combination of honey, oak, and vanilla to the palate. It finishes with a smooth, earthy taste.
There's some smoke and wood burn that lingers on the tongue for a good while. If you're not a sipper, it's the kind of bite that you wish would hurry up.
2. With water
Adding a couple of drops of water makes for a smooth finish.
3. Cocktails
Redneck Riviera Whiskey is the perfect combination for any cocktail of your choice. It's equally delicious with a splash of your favorite mixer or as the base of an Old-Fashioned cocktail recipe.
The Whiskey Rocks verdict.
Is it good?
Redneck Riviera Whiskey embodies the hard-working values of the common American. There's a taste of the good life in every sip. Redneck Riviera Whiskey is the perfect drink for those who've been working hard but now want to play hard. Pour into your glass and take a little time to unwind. However, if you're not someone who likes to rock the red, white, and blue all year long, then Redneck Riviera Whiskey is not for you.
This post may contain affiliate links.
To help cover the costs to run this site, we include affiliate links to reputable whiskey suppliers at no additional cost to you, from which we may earn a small commission.
The links in question will primarily be found in the price comparison area of our articles. As a value-add, we don't just link. We also use software to find the best available prices.
Full disclosure/privacy policy