Haig Club Single Grain Scotch Whisky review

Our verdict
Haig Club is a new, disruptive single grain scotch whisky that derives from a 400-year old heritage. It's a basic whisky, which leaves you hoping for more at this price point. That said, it's highly versatile and blends well.

The longer review
The Haig Club has been one of the most disruptive introductions in the whiskey industry. One of the most anticipated releases of 2014, this whiskey launched globally, becoming a national and international success. 
The Haig Club is a single grain scotch whiskey recognizable for its association with David Beckham and the electric blue bottle it comes in. While it comes without any age specification, the whisky is produced out of a single grain, or grain deriving from a specific location.
Where is Haig Club Whisky made?
Haig Club is undoubtedly among the most modern whiskeys to impact the industry and consumers. Mostly due to its marketing.
While this whiskey entered the market only in 2014, its distillery is one of the oldest single grain distilleries in Scotland.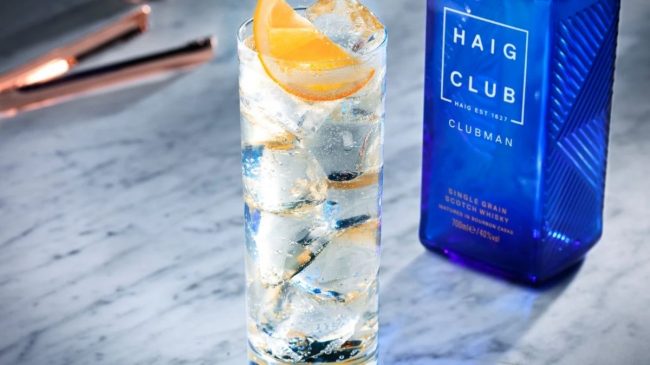 Founded in 1824 by John Haig, the Cameronbridge distillery is located in Leven in Fife, north of Edinburgh. It has been the first one to use the column still method for distillation. 
The John Haig & Co Ltd was only founded in 1802. However, the art of whiskey distillation had been running in the family since 1600, when Robert Haig, an ancestor of John Haig, went to Holland to learn all the industry secrets.
Popularity and success arrived only in the 20th century when the slogan "Don't be Vague, ask for Haig" appeared and made the brand one of the most recognizable in the world.
While this brand's ancient history is undoubtedly impressive, the Haig Club is designed to re-write the tradition, appealing to a different audience. 
Tasting notes.
What to expect
Smell
On the nose, the Haig Club Whiskey is sweet and delicate, representing a lighter, more easily drinkable solution than heavier alternatives. In its scent, it is possible to recognize the freshness deriving from the lemon zest. Sweeter notes are also noticeable, including the ones of vanilla and honey. 
While this whiskey might seem simple at first, it is more refined than you might think. Indeed, on deeper layers, you can also find more distinct aromas such as dried grass and cereals. All these scents stand out from a background of sweetness and butterscotch.  
This complex yet simple scent makes it perfect to be enjoyed on its own on the rocks when you fancy a drinkable whiskey. However, it is also easy to blend with mixers or as part of a more elaborate cocktail.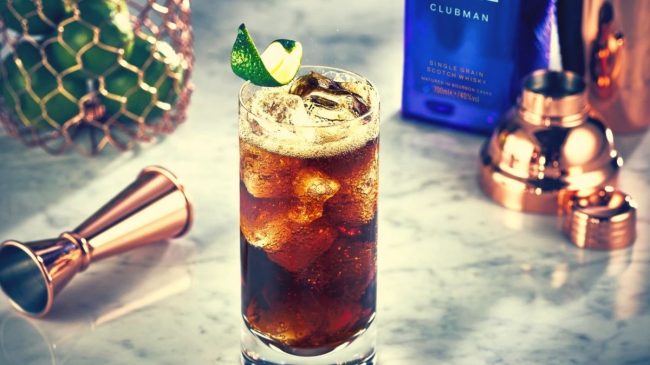 Colour
Among the most recognizable features of this alternative whiskey are its electric blue bottle and alternative branding. While the packaging might conceal the whiskey's color at first, it becomes immediately apparent once poured on the rocks. The Haig Club comes in a pale, golden yellow tone that is a characteristic of younger, lighter whiskeys.
Taste
Haig Club is designed to be an alternative whiskey that you can enjoy on the rocks, neat, or blended with mixers. On its own, this whiskey comes across as a highly drinkable, light, and fresh spirit. However, as recommended by the distiller, this whisky is best enjoyed when mixed with tonic and orange. The two ingredients bring out the zestiness of the whiskey while balancing its sweetness. 
Alternatively, this is a highly versatile and clean whisky, so you could opt to mix it in a more elaborate cocktail.
The Whiskey Rocks verdict.
Is it good?
If you love intricate, dark, and flavorful whiskeys, the Haig Club is not the best choice for you.
This is far from our favorite whiskeys, but still, it's easily drinkable, basic, and a clean-tasting experience.
These characteristics make it a whiskey that's good for mixing with a tonic or with more overpowering ingredients. 
Undeniably, this whiskey has been at the center of several controversies, and it has been harshly criticized. The alternative bottle, production method, high price, and flavor notes have not won more traditional whisky drinkers. Nonetheless, the Haig Club is designed to be a highly drinkable alternative suitable for when you need a fresh and clean-tasting option.
This post may contain affiliate links.
To help cover the costs to run this site, we include affiliate links to reputable whiskey suppliers at no additional cost to you, from which we may earn a small commission.
The links in question will primarily be found in the price comparison area of our articles. As a value-add, we don't just link. We also use software to find the best available prices.
Full disclosure/privacy policy