Our verdict
As Wyoming's first super-premium bourbon, Wyoming Whiskey utilizes the best ingredients to give its lovers a spirit with a light to medium body, crisp flavor, and a smooth lingering finish.

The longer review
Wyoming Whiskey is a relatively smooth liquor that has an excellent depth to it. It introduces some nicely integrated yet unexpected elements to keep things interesting.
This traditional bourbon is made in a non-traditional place – Kirby.
Wyoming Whiskey History
Claiming Wyoming's first legal whiskey distillery, Wyoming Whiskey was founded by Brad Mead, his wife Kate Mead, and David DeFazio, a lawyer by degree. Wyoming Whiskey was founded in 2006 but began production in 2009. In 2007, the enlisted former Marker's Mark master distiller Steve Nally to help create their whiskey. He stayed on until 2014, giving the distillery a firm traditional bourbon-making base upon which to build. Brad's and Kate's son Sam Mead joined the family business and guided the distillery as head distiller since Nally left. The Mead family first came to Wyoming as ranchers in 1890. In the ensuing 125 years, the family continued to rear cattle at their ranches in Spring Gulch and Kirby.
Before 2009, there weren't any legal distilleries in operation in Wyoming. America's whiskey production has been centered eastward, condensed largely into Kentucky and Tennessee.
Wyoming Whiskey also employs the service of distilling and blending consultant extraordinaire Nancy Fraley. Fraley's help has ranged from improving the distilling process to blending the small batches to creating a new expression for their lineup. Recently Wyoming Whiskey partnered with Edrington (a Scottish spirits group), the parent company of the Macallan and Highland Park, among others. Even though their production process has been refined, wider distribution and placement proved difficult for the small business. Edrington's minority stake in the distillery is meant to ease that burden while still allowing the Meads and De Fazio to own and run their business.
Where is Wyoming Whiskey made?
The Wyoming Whiskey distills, ages, and bottles its whiskey. The distillery was founded and operated by 4th generation cattle ranchers in Kirby, Wyoming. Kirby is located in the Big Horn Basin in the northern half of the state with roughly 95 people. It is 1,415 miles and countless canyons, deserts, and mountain ranges away from the bourbon epicenter of Kentucky.
This independent family-owned distillery utilizes fresh ingredients and maintains a unique process that promotes the region's natural resources.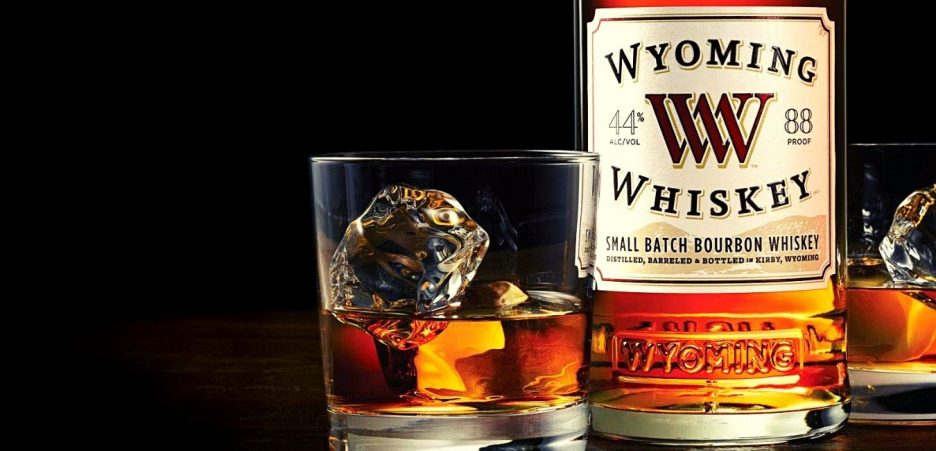 How is Wyoming Whiskey made?
The label doesn't mention that Wyoming Whiskey is a wheated bourbon, but it's something you should know about forming an impression of the bourbon's profile. Wyoming Whiskey contains wheat as the secondary grain.
All the ingredients (corn, wheat, and malted barley) that go into the Wyoming Whiskey are sourced from inside the state (within 100 miles of the distillery), and the water is pulled from a natural mile-deep limestone aquifer. This gives the whiskey a unique texture and minerality. Two yeast strains are used, and after the distillation process, the spirit is barreled and aged on-site in their six rick houses. One of the yeast strains is a relatively standard sounding 'high-yield' yeast, while the other is a 'lower-yield yeast that produces many fruity esters.
Wyoming Whiskey Variations
Wyoming Whiskey is released in batches, so ages and tasting profiles will vary. At the moment, the brand's core range includes four expressions:
The Small Batch bourbon. This was the first whiskey released - it dates back to 2012 and aged for four years. The bourbon is currently a minimum of 5 years old.
The Single Barrel bourbon.
The Barrel Strength bourbon.
The Outryder. This is the most unusual of the four. It's a Bottled-in-Bond blend of rye-d bourbon and an 'almost rye' whiskey that carries a mash bill of 48%, 40% corn, and 12% malted barley.

Tasting notes.
What to expect
Wyoming Whiskey has managed to do something that many 'craft' distillers haven't. They've persevered up and over the learning curve and are now producing a bourbon that rivals their initial inspiration.
Smell
Initially, you'll get a wallop of green apples that slowly starts to evolve into cinnamon-spiced apples. There are also some pleasant vanilla, raisins, and caramel notes. Nothing is overpowering, but the scents are potent enough to invite you in.
Color
Wyoming whiskey has a medium amber appearance.
Taste
Some of the noticeable flavors you'll taste are cherry juice, fresh mint, and a little bit of heat with peppercorns. The sweetness has a thin wash of caramel and is not as developed.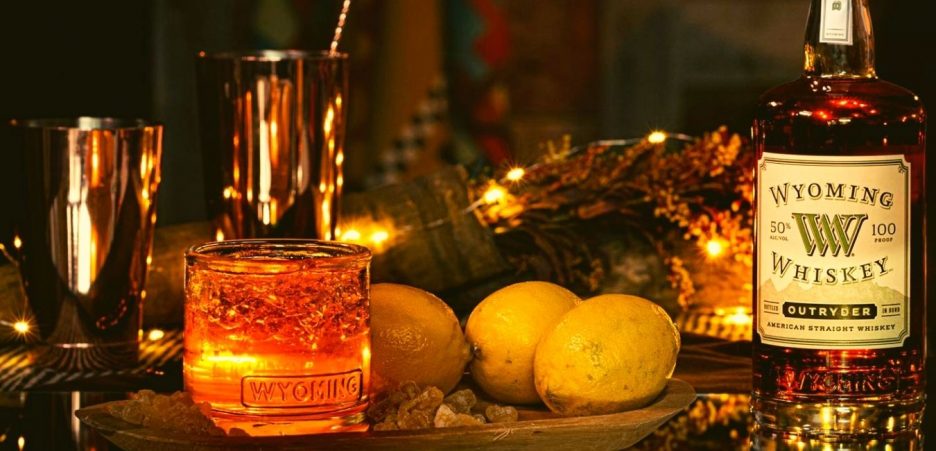 How to drink Wyoming Whiskey
One of our absolute favorites! Wyoming Whiskey certainly has a lot of complexity, meaning that you can play around with how you drink it.
Neat
We recommend that you at least try Wyoming Whiskey neat first. You can take it as shots (if you're looking to get hammered fast) or sip it slowly as you unwind. It drinks fine as an after-dinner tipple on its own.
On the rocks
It's perfectly acceptable to add chilled stones to your Wyoming Whiskey. Doing so reveals flaws and subtle flavors that you wouldn't have easily noticed taking the bourbon neat.
You can also drop an ice cube or two in your glass if that's what you prefer.
Cocktails
With this bourbon, you don't have to stop at neat or on the rocks. When using Wyoming Whiskey as the main ingredient in your cocktail, feel free to play with the recipe. You can add ginger ale, coca-cola, or any other soda.

The Whiskey Rocks verdict.
Is it good?
Wyoming Whiskey is a sweet, almost desserty dram that's marred only by the fact that it's a bit hotter than you might expect.
If you haven't already tried Wyoming Whiskey, you need to add it to your bucket list. We promise that you'll love its smooth, rich buttery flavor if you enjoy drinking wheated bourbons. On the other hand, Wyoming Whiskey isn't for you if you don't like high-proof whiskey. The higher proof tends to cover up some of the youthful characteristics of this whiskey.
This post may contain affiliate links.
To help cover the costs to run this site, we include affiliate links to reputable whiskey suppliers at no additional cost to you, from which we may earn a small commission.
The links in question will primarily be found in the price comparison area of our articles. As a value-add, we don't just link. We also use software to find the best available prices.
Full disclosure/privacy policy