Woodford Reserve Bourbon Review

Our verdict
A delicious and well-respected bourbon that does what it says on the label, and doesn't try to take too many risks. This is one of the most accessible American bourbons on the market, and one that combines warming smells with a mixture of delightful flavors. Affordable, pleasant, and versatile, Woodford Reserve is a fine choice.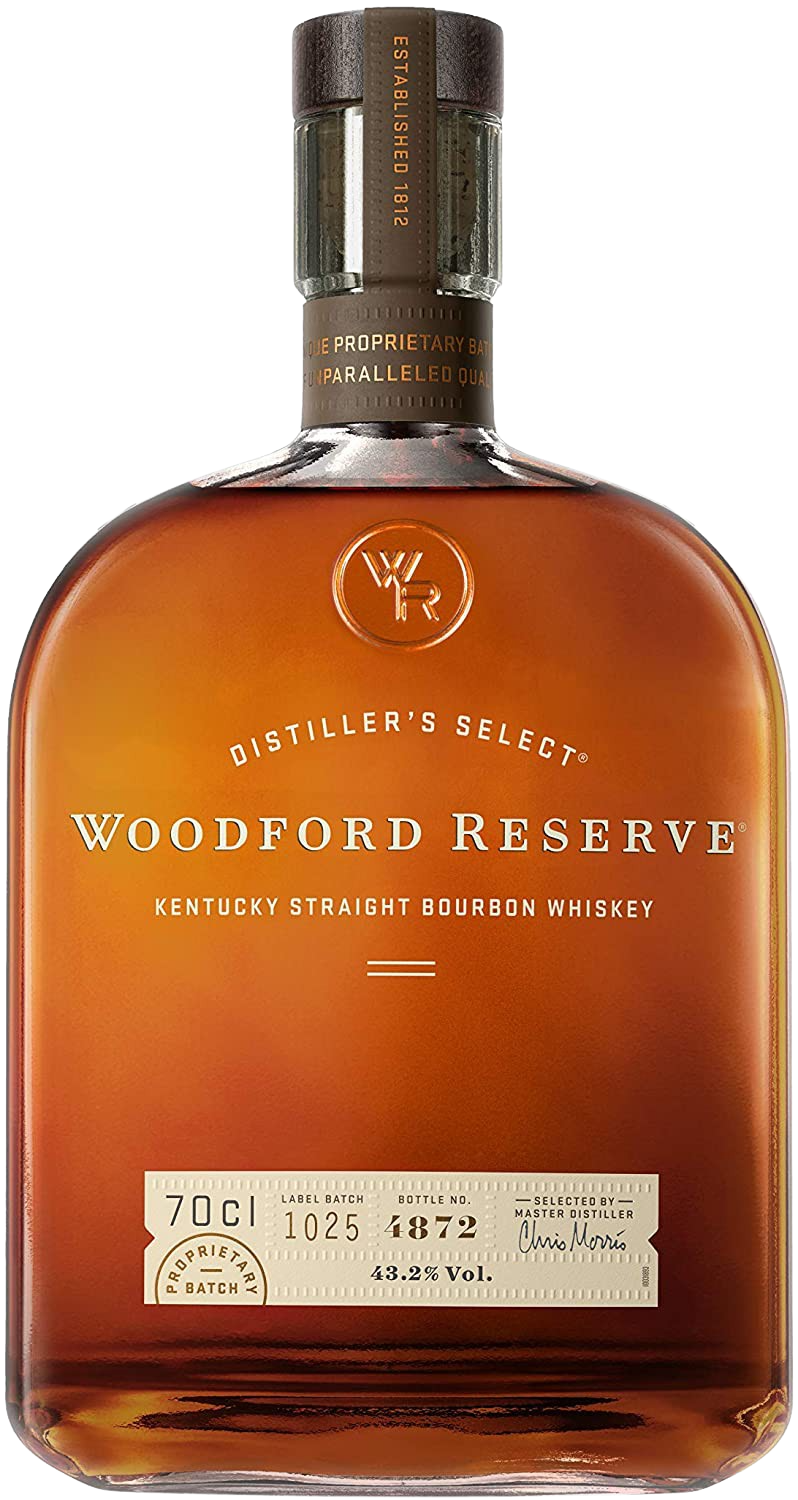 The longer review
Woodford Reserve is made by the Brown-Forman Company, with the distillery named after Brown-Forman. The distillery used to be called Old Oscar Pepper Distillery until Brown-Forman bought it in 1941 and refurbished it in 1993
Located in Kentucky, this is one of the finest bourbons produced in America, and Woodford Reserve has long been viewed as a classic. 
James Crow of Old Crow bourbon fame worked at the Old Oscar Pepper distillery way back in the mid-19th Century, and his sour mash technique is one of the main processes used in Woodford Reserve! Released as a brand in 1996, Woodford Reserve continues to be a popular choice for drinkers looking to experience American whisky, and we will explore why.
Where is Woodford Reserve Made?
Woodford Reserve is a US bourbon made and bottled in Kentucky, USA. It's so American that it's the official bourbon of the Kentucky Derby! Triple distilled in pot stills. This is a bourbon that is enjoyed the world over and is commonplace in many bars and supermarkets.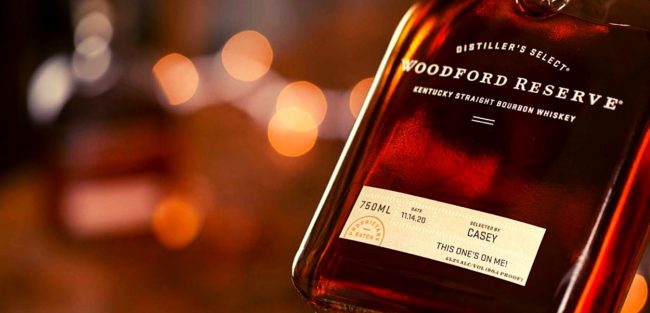 What's in it?
Woodford Reserves uses the sour mash fermentation process, which is one of the main components contributing to flavor and aroma. Made up of 72% corn, 18% rye, and 10% malted barley, the distillery uses limestone-filtered well water to ferment the grains. 
The reputation of the distillery
The distillery has a strong reputation in the US as the oldest distillery in the country. With a 200-year history and 200 detectable flavor notes, the Woodford Reserve distillery is renowned for making some of America's leading bourbons.

Tasting notes.
What to expect
The taste notes of Woodford Reserve are something we've been looking forward to. And being told that the bourbon has 200 detectable tastes and smells is certainly something to look forward to! So let's look closer at the taste, smell, and color of Woodford Reserve.
Smell
Cracking open the seal, a mixture of pleasant aromas spills out, escaping from the bottle and snaking up toward our nostrils. Thick and creamy, Woodford Reserve has hints of honey, vanilla cream, and butterscotch, combined with leather, charred wood, and dried corn. Licorice, spice, and toasty oak appeal to the senses, while there is also a distinctly bready, grainy scent. This combination of oaky, smoky, creamy smells makes for a captivating and delightful bourbon that we can't wait to taste.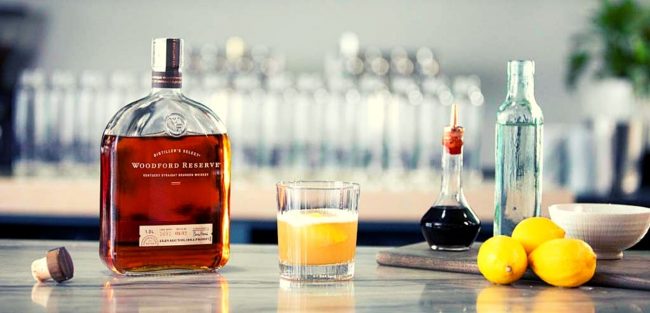 Colour
With its coppery, caramelly, russet complexion, and classic labeling, this is a smart-looking bourbon. There is a lot to love about the visual aesthetic of Woodford Reserve, and it's most definitely a sleek and sensual-looking bourbon. This is the sort of color we love to see, a deep brown, with just the faintest red tinge, suggesting a well-aged quality product and presenting the opportunity of excellent taste.
Taste
Thick and full-tasting, the bourbon lives up to the promise of the premise suggested in the smelling process. Honey and mint are the show's opener, followed by tangy pepper, winter spice, espresso, and generous helpings of rye. There are a lot of different quintessential bourbon flavors here, as well as a few unique ones too. Overall, it's a pleasant taste that never really evolves as we hope it would. 

The Whiskey Rocks verdict
Is it good?
Well, is Woodford Reserve good? This largely depends on what you look for from a bourbon. For us, it's an excellent, unremarkable choice, with some exciting and tasty flavors that never really expand on their promise. Here are our closing thoughts:
Our thoughts
Ultimately, Woodford Reserve is an excellent initiation into the world of bourbon and particularly American bourbon. This bourbon does what it says on the tin and has an enjoyable taste and aroma. It's affordable and pleasant and can be enjoyed neat or over ice. However, it does not take many risks and prefers to play it safe.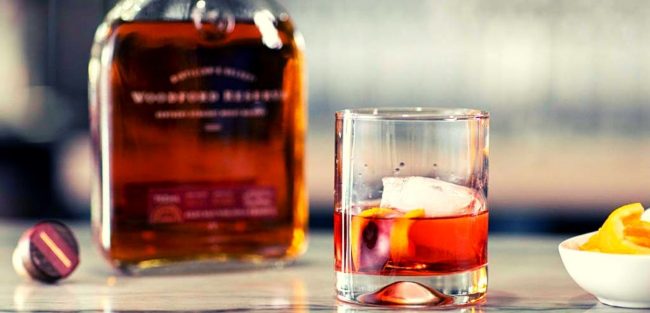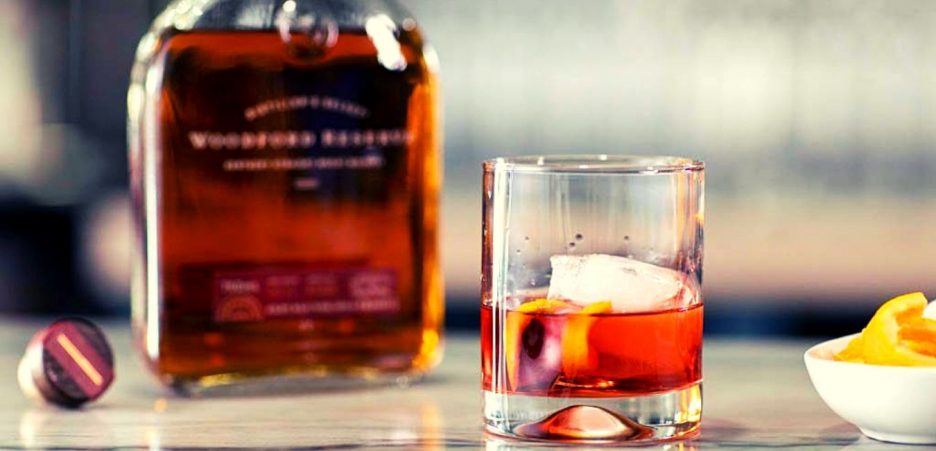 Who'd like it?
We think anyone interested in bourbon should have some of this in their cupboard. It's an easy-drinking and pleasant experience and a great taste of Americana. Moreover, it is one of the most affordable bourbons, offering good value for money in the process too.
Who wouldn't like it?
As for those who may not like it, it largely depends on what you want from your bourbon. If you're looking for something that reinvents the wheel and offers a wholly unique and original experience, this is not the bourbon for you.
This post may contain affiliate links.
To help cover the costs to run this site, we include affiliate links to reputable whiskey suppliers at no additional cost to you, from which we may earn a small commission.
The links in question will primarily be found in the price comparison area of our articles. As a value-add, we don't just link. We also use software to find the best available prices.
Full disclosure/privacy policy