Uncle Nearest Whiskey Review

Our verdict
Filtered through sugar maple charcoal via the Lincoln Country Process, this enchanting premium whiskey has a golden amber glow that will fill your heart with a healing light. This whiskey is great to enjoy on your days off because it tastes like you aren't working tomorrow. It has a tasty flavor profile that allows you to savor it solo, and it also works wonders in cocktails.

The longer review
Nothing beats a stiff glass of Uncle Nearest Whiskey on a Friday evening after a long week of hard work. It's even better when you share the bottle with a couple of friends as you unwind. Alcohol has a way of bringing people together and strengthening bonds. Like all the great things in this life, Uncle Nearest Whiskey is truly premium and doesn't fail to please.
Uncle Nearest Whiskey is a brand named after Nathaniel Green, known affectionately as "Uncle Nearest." He was a formerly enslaved man who had mastered the art of whiskey distilling. He had special charcoal filtration knowledge that he had used back home in West Africa to clean drinking water. The Uncle Nearest Whiskey honors Nathaniel's memory through his family's involvement in the blending process.
History Of Uncle Nearest Whiskey
The history of Uncle Nearest Whiskey is more than just a story, it's one of honor. This whiskey is inspired by the first known African-American master distiller in the United States, Nearest Green.
Nathaniel "Uncle Nearest" Green was owned by Landis & Green Company. In the 1850s he was leased to Dan Call who was a Methodist preacher with a distilling side hustle business. Around that time, Reverend Call hired a young white boy called Jasper Newton Daniel who was very fascinated with the distillery. Eventually, Call introduced him to Nathaniel who had displayed a talent for making delicious whiskey.
Shortly after the 13th amendment was passed and Nathaniel was a free man, Jasper bought Reverend Call's distillery. He renamed it "Jack Daniel" after what the locals called him. Jasper made Nathaniel the head distiller, making him the true founding father of Tennessee Whiskey.
Nathaniel's descendants work at the distillery to date.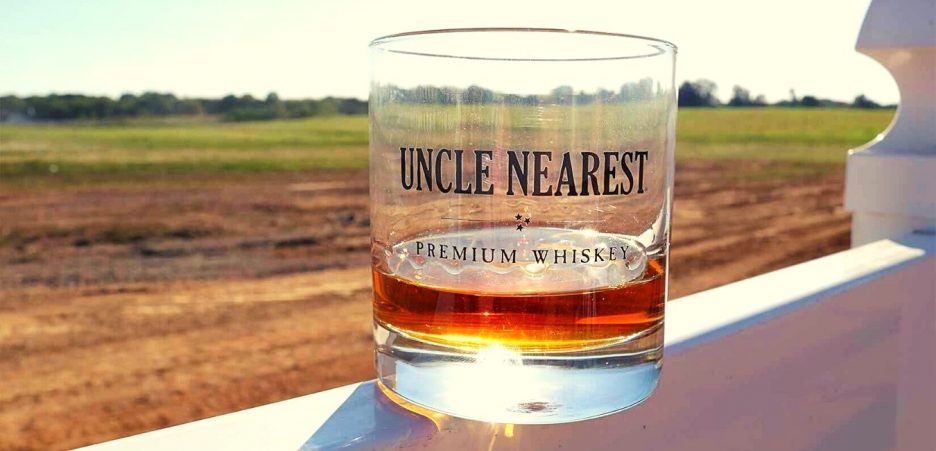 Where Is The Uncle Nearest Whiskey Made?
The Uncle Nearest Whiskey is made in Nashville, Tennessee. This is the headquarters of the distillery - Uncle Nearest Inc. The Sand Creek Farm in Shelbyville where the distillery is situated is nicknamed "Malt Disney World."
The first phase of the Nearest Green Distillery was opened in Shelbyville, Tennessee in September 2019. It offers tours where visitors are taken through the tasting room and the Heritage Hall. The latter shows off a unique collection of all-things invented in Tennessee including walking horses and country music.
How Is The Uncle Nearest Whiskey Made?
The recipe includes a combination of corn, rye, and malted barley. The grains are milled, cooked, fermented, and distilled. At the moment, the manufacturer sources the Tennessee whiskey and bourbon from five different distilleries. It's then transformed with a non-temperature-controlled aging process, unique post-aging double filtration method, and blending. Aging is done in charred new American oak barrels.
One unique aspect of Nathaniel's distilling process uses sugar maple charcoal to filter the whiskey. The charcoal mellowing process has become known worldwide as the Lincoln County process.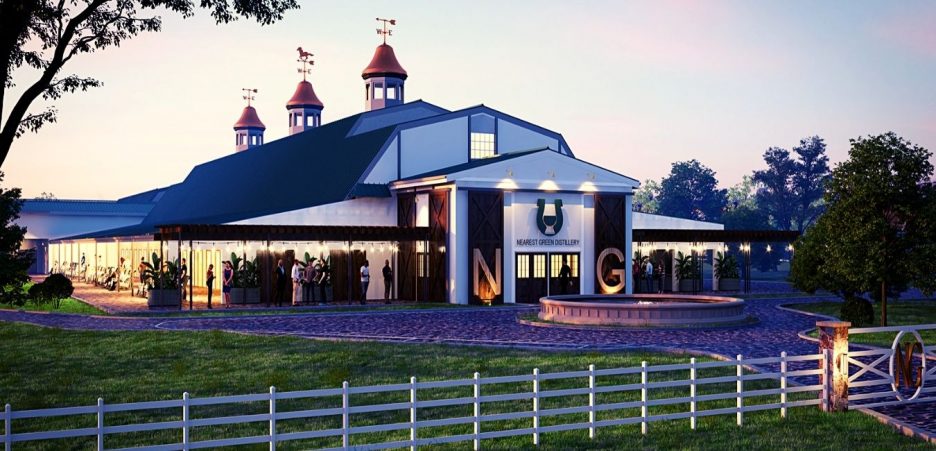 Uncle Nearest Whiskey Variations
Uncle Nearest Whiskey encompasses three whiskeys that you should try:
1884 Small Batch Whiskey
This easily accessible whiskey is aged a minimum of 7 years. It's light in style and proof than the 1856 whiskey.
1856 Premium Aged Whiskey
Thanks to the raisins, sultanas, butter, vanilla, and soft cinnamon spice, this whiskey tastes like a mix for fruit cake.
1820 Nearest Green Single Barrel Edition
This rare whiskey is aged a minimum of 11years, with a cask strength of above 108.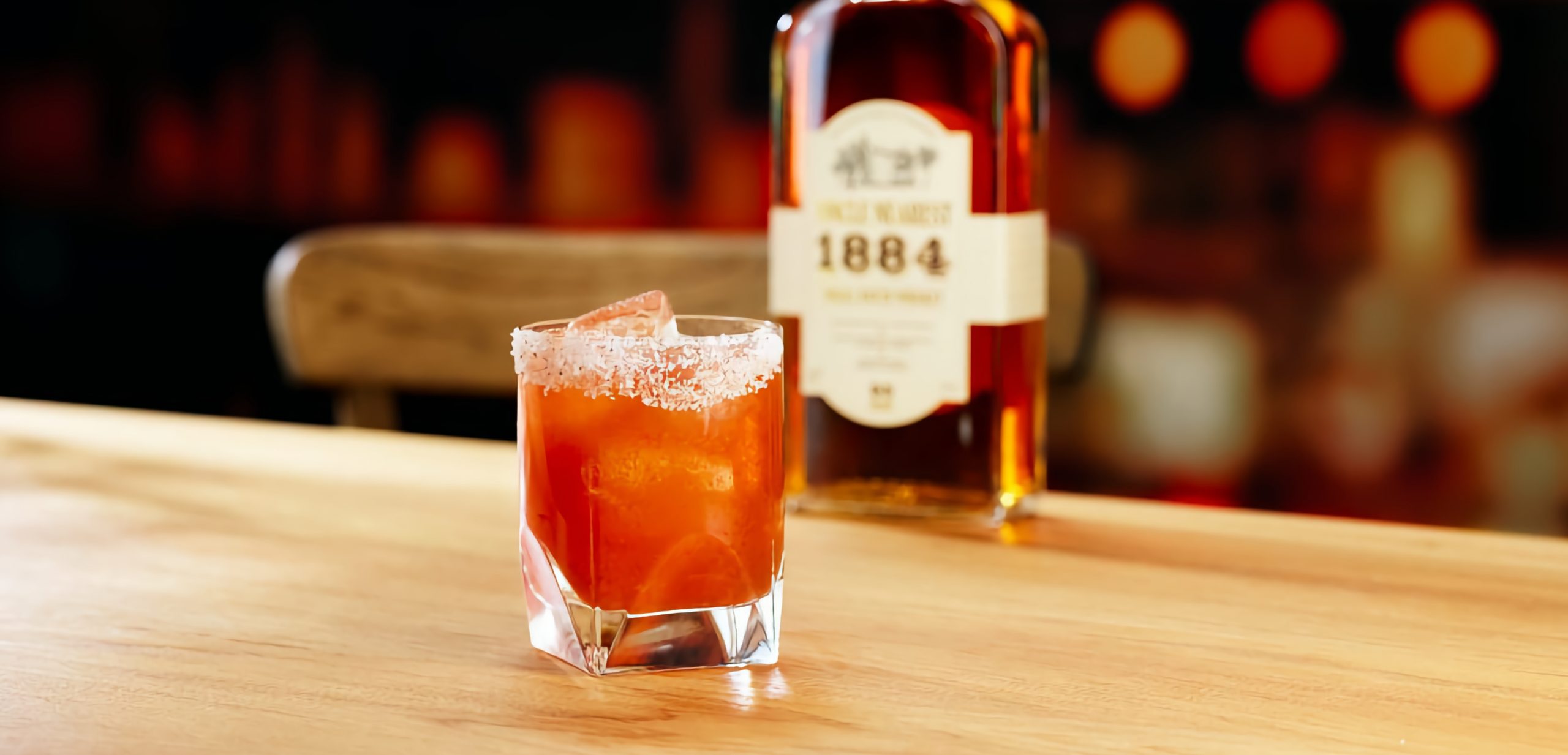 Tasting notes.
What to expect
This light-bodied award-winning whiskey is perfect for sipping. Uncle Nearest Whiskey is a nice break from the bold, full-bodied bourbons commonly available in the market.
It goes surprisingly well with steak so you can enjoy your glass of Uncle Nearest Whiskey as you devour your dinner. Ginger ale or cola are the perfect sidekicks for this whiskey as they complement its mild charred taste really well, deepening its context.
Smell
The whiskey does not disappoint when it comes to smell. Overall, it has a very distinct and rich aroma that may be described as a blend of vanilla-soaked burnt oak and grain. You can smell the alcohol but it does not overpower the aromas. It's not like anything you've smelled in a whiskey before.
There are some differences in smell depending on which variety of Uncles Nearest you go for:
The 1884 Small Batch Whiskey has a dash of white pepper, leather, and honey smell.
The 1856 Premium Aged Whiskey has a floral scent that smells like orange peels. The alcohol vapor isn't too overwhelming.
The 1820 Nearest Green Single Barrel Edition has alcohol, grain, and oak smell that's not too strong to the nose.
Color
Uncle Nearest Whiskey's color is something that will pique your interest. It has a beautiful deep amber appearance that's somewhere between yellow, orange, and brown.
The whiskey is sort of viscous and leaves thick ribbons in the glass.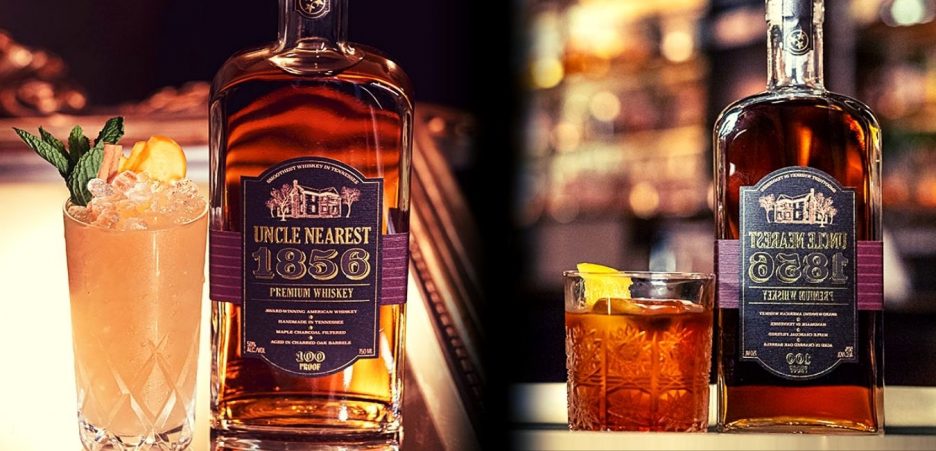 Taste
Not only does this whiskey smell good but it also tastes good. It tastes nothing like those harsh and cheap whiskeys.
As with smell, you can expect some difference in taste with each variety of Uncles Nearest you go for:
The 1884 Small Batch Whiskey is a bit dry but very smooth with a cotton-candy-like sweetness. A touch of cool mint flavor lingers after.
The 1856 Premium Aged Whiskey has a big blast of vanilla sweetness on the palate which makes it very easy to drink neat. The subtly sweet maple syrup taste also plays a supporting role.
The 1820 Nearest Green Single Barrel Edition tastes like brown sugar and black pepper with a hint of spearmint and anise. A bit of creamy vanilla pop and spices linger on the palate.
How To Drink Uncle Nearest Whiskey
This very well-crafted smooth sipping whiskey is soft enough to be enjoyed neat and robust enough to be enjoyed as a cocktail.
Enjoying it neat is the best way to taste all the goodness of this whiskey. Alternatively, you can also take it on the rocks to tone down rougher edges and make the experience more enjoyable. Keep in mind that the ice might dilute the more delicate aspects that make the whiskey more interesting.
Enjoying Uncle Nearest Whiskey as an old-fashioned cocktail helps to add a hint of needed sweetness. The balancing is dependent on personal preferences more than anything. The most commonly used ingredients for cocktails are fruit juices, colas, and other sweet sodas.

The Whiskey Rocks verdict.
Is it good?
Uncle Nearest whiskey is a very enjoyable whiskey with a good mouthfeel and layers of flavor. This is one of the finest bourbons you'll ever taste. It's a highly recommended purchase.
Who would like it?
This whiskey's progression of aromas and texture is crazy good. It certainly has plenty of character and does a good job demonstrating discriminating taste and refinement. It packs a decent punch for anyone looking for something strong and flavorful.
Who wouldn't like it?
If you don't enjoy the sensation of mild alcoholic intoxication, then Uncle Nearest whiskey is not for you. But anyway, this is a man's drink and not a boy's drink. Uncle Nearest whiskey is a bit pricey so you should keep off if you think that it lacks complexity or are not willing to spend your money on good whiskey.
Remember to enjoy your Uncle Nearest whiskey in moderation and not to drink and drive.
This post may contain affiliate links.
To help cover the costs to run this site, we include affiliate links to reputable whiskey suppliers at no additional cost to you, from which we may earn a small commission.
The links in question will primarily be found in the price comparison area of our articles. As a value-add, we don't just link. We also use software to find the best available prices.
Full disclosure/privacy policy