Our verdict
Named after the Pendleton Round-Up, Oregon's largest, oldest, and most prestigious rodeo, Pendleton Whiskey has positioned itself as synonymous with all things cowboy. This whiskey with a red bucking bronco logo is the official drink of the Professional Rodeo Cowboys Association and holds a special place within the hearts of Americans.

The longer review
The quality and authenticity have caused the popularity of the whiskey to grow beyond its territory of origin. Pendleton Whiskey is exactly what the average American drinker needs to get their mind off things.
Pendleton Whiskey History
Created in 2003 to celebrate the spirit of the American cowboy, Pendleton Whiskey gets its name from Pendleton Round-Up which was officially started in 1910 in Pendleton, Oregon. The first year drew an attendance of 7000 people, and over time, the Round-Up grew in size, quickly expanding to accommodate tens of thousands of people. There were 50,000 people in attendance at the rodeo after World War II.
When your naming is tied to the Pendleton Round-Up, there is a lot to live up to. Pendleton Whiskey carried with its name a call to live life to the fullest – savoring adventure and the moments we keep as memories. The Pendleton Whiskey brand honors a heritage that inspires us to live boldly, drink well, and taste the moments, whenever we may be.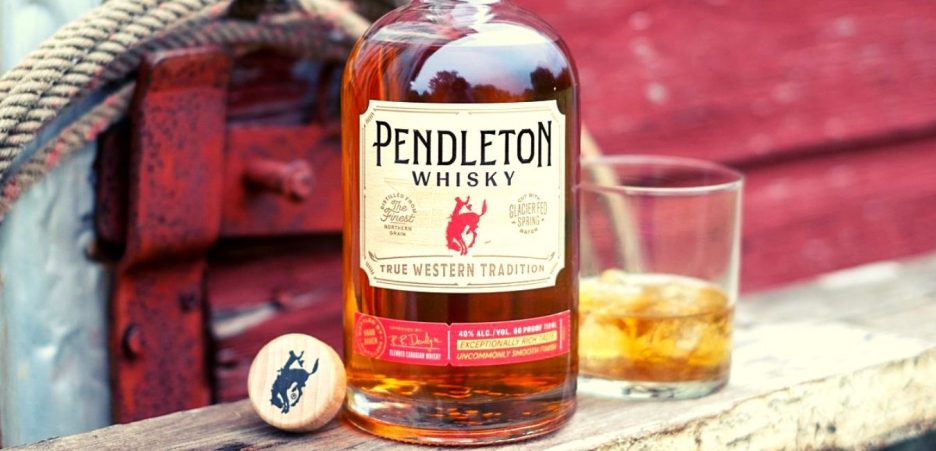 Where is Pendleton Whiskey made?
Pendleton is a Canadian whiskey imported and bottled by Hood River Distillers, one of Oregon's oldest top-selling spirits producers, founded in 1934. The distillery is based near the Cascade Range in Hood River, Oregon.
After bottling and labeling, the whiskey is distributed by Proximo Spirits. Becle, S.A.B de C.V, owns Pendleton Whiskey.
How is Pendleton Whiskey made?
Pendleton Whiskey isn't distilled in Oregon but is a brand of blended Canadian whiskey aged in oak barrels for at least three years and proofed with glacier-fed water sourced from Mt. Hood National Forest (Oregon's highest peak). The spirit is imported at full cask strength before water is added to bring it down to bottled 80 proof.
Traditionally, Canadian whiskeys like this are called 'rye,' although no minimum percentage of rye-grain whiskey is required in a blend.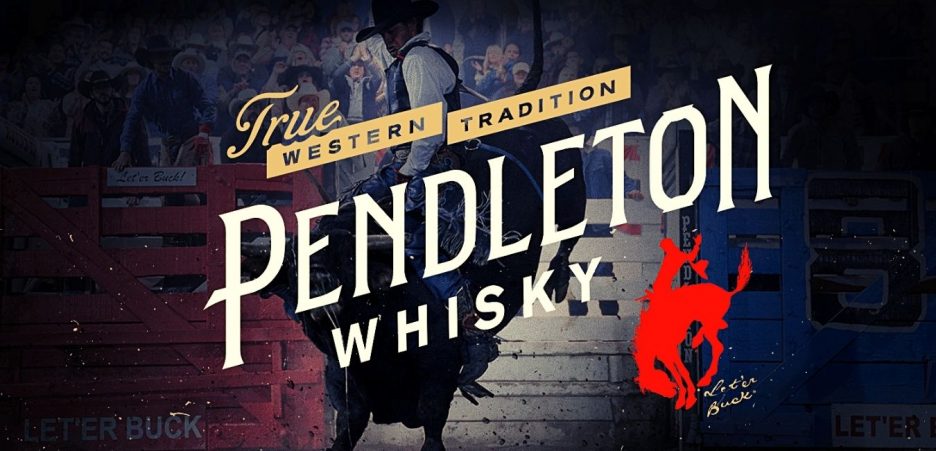 Pendleton Whiskey Variations
Born in the Great Northwest to celebrate the spirit of the American cowboy, Pendleton Whiskey blends Canadian whiskeys to achieve the inspired variations in flavor and character. The whiskey's smooth taste and rich, complex flavor may be attributed to the fact that they use only the finest ingredients in all their variations. The three main Pendleton Whiskey variations are:
Pendleton Whiskey 20 years old Director's Reserve - This spirit is aged for 20years, and every sip gives off warm notes of oak, cinnamon, and rye. The 20 years are worth it.
Pendleton Military Appreciation Bottle - This is a limited edition bottle from whose sales Pendleton donates $100,000 to the Bob Woodruff Foundation. This foundation creates healthy, positive features for service members, veterans, and their families.
Pendleton Midnight - This recently launched line extension matures a portion of the whiskey in former brandy barrels.

Tasting notes.
What to expect
Pendleton Whiskey is a sweet spirit that somewhat tastes like vodka mixed with caramel sauce. If you find that most whiskeys are too dry or too rough, you might like Pendleton Whiskey.
Let's take a deeper look at the smell, color, and taste notes:
1. Smell
The smell is also unbelievably light and sweet all the way through. There are hints of caramel, toffee, vanilla, and artificial maple syrup with floral notes lurking behind the sweetness.
2. Color
When poured into a glass, the Pendleton Whiskey has a bright gold appearance but looks a little darker inside the bottle. As you pour the whiskey, it tends to look transparent with thin, widely spaced legs.
3. Taste
The taste is spicy, aromatic, and grainy, with a medium-to-long smoky and sweet finish.
The rye, char, malt, and oak pepper tones are near overpowering. The finish is sweet and syrupy, like allspice-infused corn syrup.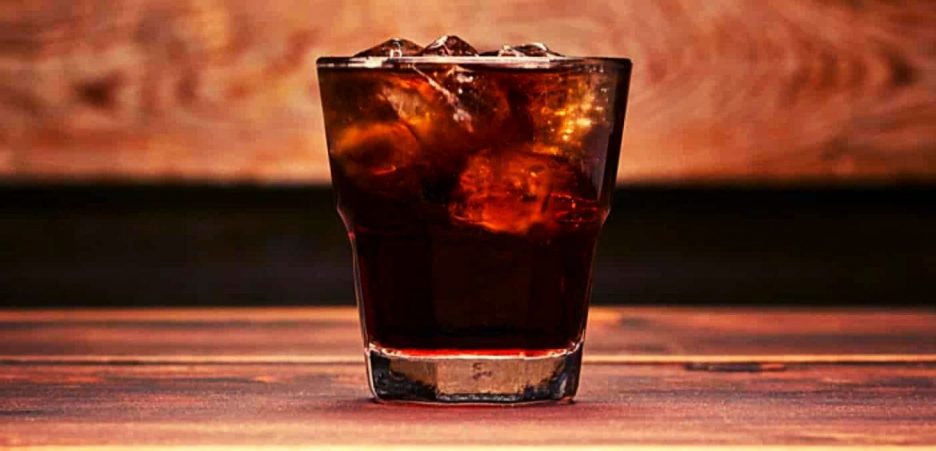 How to drink Pendleton Whiskey
1. Neat
Most whiskey enthusiasts prefer this easy-sipping style that cowboys have loved for years.
Pendleton Whiskey is very sweet on its own, and so most people like to enjoy it unadulterated. This is the best way to enjoy all the flavors and feel all the aromas.
2. A little water or ice cubes
Water makes the rye spices clearer at the finish. Adding a bit of water tampers with the sweetness, giving way to more pronounced alcohol notes.
Ice cubes open up the flavors but can somewhat thin the body if added in large amounts.
3. In cocktails
Pendleton Whiskey tastes great in cocktails, a great alternative if you're not fond of drinking of the taste by itself.
When making a Pendleton Whiskey cocktail, shake the ingredients together well with ice, or you could add them to a blender and blend, then pour into a rocks glass. Don't forget to garnish with a pineapple slice, lime wedge, cherry, or mint spring. These are all optional.

The Whiskey Rocks verdict.
Is it good?
Pendleton Whiskey is a fantastic sipping whiskey that's aged in oak barrels.
Overall, Pendleton Whiskey is quite mellow and goes down smoothly without any harshness. If you enjoy different types of whiskeys and scotch, then you should like this particular whiskey too. It is also a good bargain for someone seeking a better brand that's much older and drinkable than most Canadian whiskeys.
On the other hand, Pendleton Whiskey isn't for you if you don't have a sweet tooth or like primarily rye-based whiskeys. It has a somewhat overpowering rye spiciness and lots of sweetness – the first sip is very sweet with lots of brown sugar and molasses.
This post may contain affiliate links.
To help cover the costs to run this site, we include affiliate links to reputable whiskey suppliers at no additional cost to you, from which we may earn a small commission.
The links in question will primarily be found in the price comparison area of our articles. As a value-add, we don't just link. We also use software to find the best available prices.
Full disclosure/privacy policy