Noah's Mill Bourbon Review

Our verdict
Noah's Mill is a superb old small batch bourbon; it contains whiskeys between four and twenty years old. It's quite rare and delightful in an old-fashioned.

The longer review
Noah's Mill is a small batch of world-class bourbon. It's a hit creation from the Willet Distillery, a small batch and rare type of Bourbon. It pays true respect to early pioneers of Kentucky after the Revolutionary War who started distilling excess corn into tasty Bourbon. 
Noah's mill combines different bourbons into a wonderful blend of unparalleled and balanced complexity and depth. It may seem like fancy words have been thrown around, but you will soon agree when you try it. 
Casks of Bourbon are left alone for two decades; then, they are bottled at 114 proof only in small batches. This rare Bourbon is creating a storm in the Bourbon world as this Bourbon is smooth without a nasty after taste despite it being a beasty proof. It has amazing spicy flavors that blend exceptionally well with creamy and sweet aromas so it's no surprise that this small-batch Bourbon has won the Double Gold Medal at the San Francisco World Spirits Competition in 2012 and has even impressed the likes of Jim Murray. 
Who makes Noah's Mill Bourbon?
The story of Willett Distilling is a good chunk of Kentucky bourbon history. Sometimes distillers and sometimes non-distillers operate from out of Bardstown, Kentucky. They have been credited with playing a massive role in saving Kentucky's bourbon during the bourbon's decline.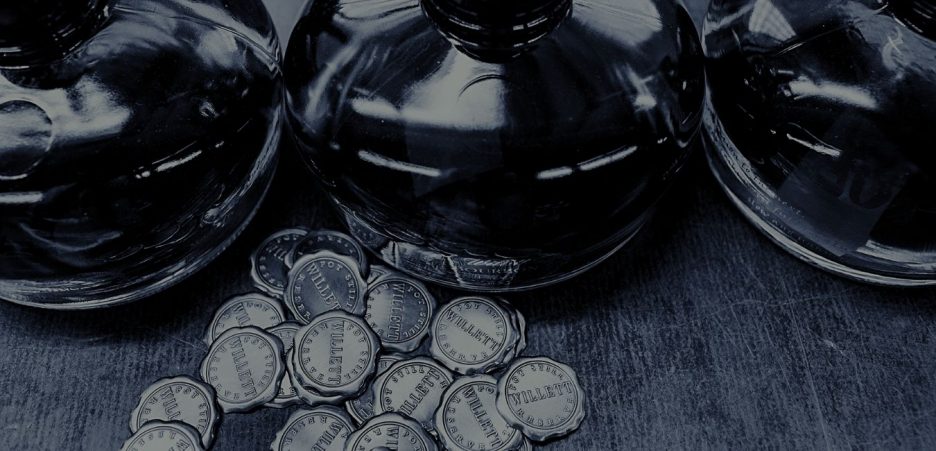 Operating as a non-distilling producer, Kentucky Bourbon Distillers, purchased bourbon from other distilleries, aged it in their own warehouses, and then bottled it as part of their own exclusive and extensive family of labels. So, they certainly played a massive role in preventing bourbon from struggling in Kentucky. 
In 2012, Willett went back to distilling. You can now find Willett's rye whiskey and bourbon released as Willett Family releases. Willet also released their bourbon Old Bardstown Bottled-in-Bond only for sale in Kentucky. Although Willet is now making its own whiskeys, most of their labels are still bottles from barrels created by other Kentucky distilleries.
From Willett's sourced bourbon brands, Noah's Mill is a 114.3 proof bourbon. When Noah's Mill was originally released, it carried a 15-year statement. Now that there have being bourbon shortages, the age of this bourbon has reduced. The age of Noah's Mill Bourbon is now thought to be between four and twenty years. 

Tasting notes.
What to expect
Smell
As soon as you smell Noah's Mill Bourbon you get sharp notes of cinnamon and allspice. Then add in subtle notes of yeast, vanilla, and seasoned oak as an undertone. The smell is neither overwhelming nor unpleasant. However, it is easy to spot the youth of the bourbon in the unnoticeable sharp notes. 
Colour 
Noah's Mill is a medium honey brown when in a glass. However, it appears much darker in the dark green bottle.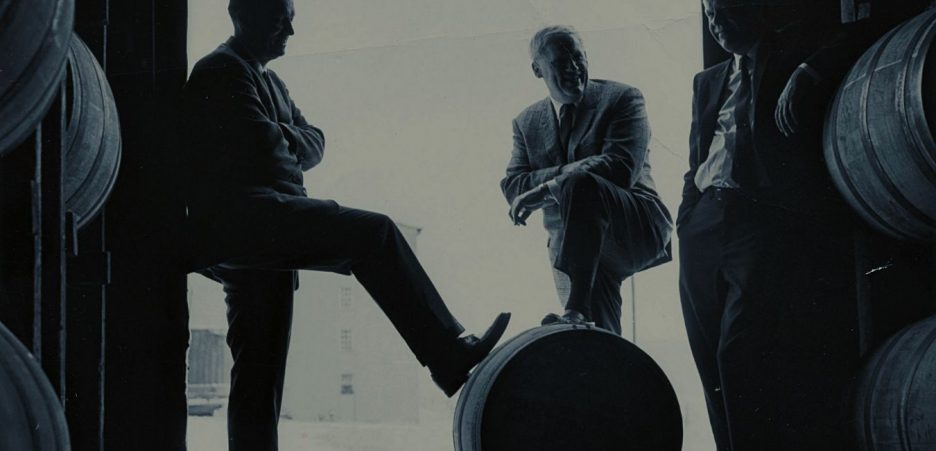 Taste
The front of the palate matches that of the nose with warm spice notes of cinnamon, mint, and allspice with the blend with the barrel notes of seasoned oak, burned sugar, and toasted pecan. 
The mid-palate allows the spice notes to subside, and the bourbon begins to take on more of a barrel flavor characteristics with soft notes of caramel, cream, and little bitter toasted pecan notes.

The Whiskey Rocks verdict.
Is it good?
Noah's Mill is an exceptionally well-made and balanced bourbon. It is complex on your nose, but the complexity doesn't follow the palette. It does, however, still taste great. If you weren't aware of the ABV beforehand, you would probably be surprised that it is as high as 57.15%.
When searching online, you may come across a lot of hate for this Bourbon. However, you can't deny that past the strong smell; it tastes delicious. It's decent proof for a reasonable price and can be found in most stores. That's not the case with many Bourbons on the markets today. It is certainly worth hunting down and adding to your list of new Bourbon to try.
This post may contain affiliate links.
To help cover the costs to run this site, we include affiliate links to reputable whiskey suppliers at no additional cost to you, from which we may earn a small commission.
The links in question will primarily be found in the price comparison area of our articles. As a value-add, we don't just link. We also use software to find the best available prices.
Full disclosure/privacy policy