Our verdict
Jim Beam Original needs no introduction – it's Jim Beam's entry-level bourbon and is also known as Jim Beam's White Label. It's a spirit made from a mash bill comprising of corn, rye, and malted barley. This American brand of bourbon whiskey is an iconic label and one of the best-selling brands of bourbon in the world.

The longer review
Considering that the Beam family is of a German origin, the name is pronounced as Boehm.
Jim Beam Bourbon History
In the late 18th century, Jacob Beam, a member of the Beam family who originated from Germany, traveled west into Kentucky, bourbon brands subsequently setting up a corn mill and small-scale distillery. Around 1795, Jacob sold his first barrel of whiskey, which laid the foundation for Jim Beam Bourbon. Since then, Jim Beam Bourbon has been crafted with a strong sense of family values. Maybe this is why, centuries down the line, Jim Beam stands as the world's no.1 bourbon. For more than 200 years, seven generations of the Beam family have been involved in whiskey production for the company that produces the brand. The family dynasty lives on because the Beam family that founded the business is still heavily involved in the company.
The brand name became "Jim Beam" in 1943 in honor of James B. Beam, who rebuilt the business after Prohibition ended. Previously produced by the Beam family and later owned by the Fortune Brands holding company, the brand was purchased by Suntory Holdings in 2014.
Where is Jim Beam Bourbon Made?
Jim Beam Bourbon is an American brand of bourbon whiskey produced in Clermont, Kentucky, by Beam Suntory. Beam also makes other spirits that are a fixture on bars the world over. This company crafts and markets dozens of the world's top premium spirits brands in all categories – it doesn't limit itself to the American Whiskey Industry. The whiskey portfolio includes Canadian, Irish, Scottish, and Spanish Whiskeys.
Beam Inc. is the fourth largest premium spirits company in the world and the largest US-based company. More than half of Kentucky bourbon is made by Jim Beam, which became a stand-alone public spirits company in October 2011.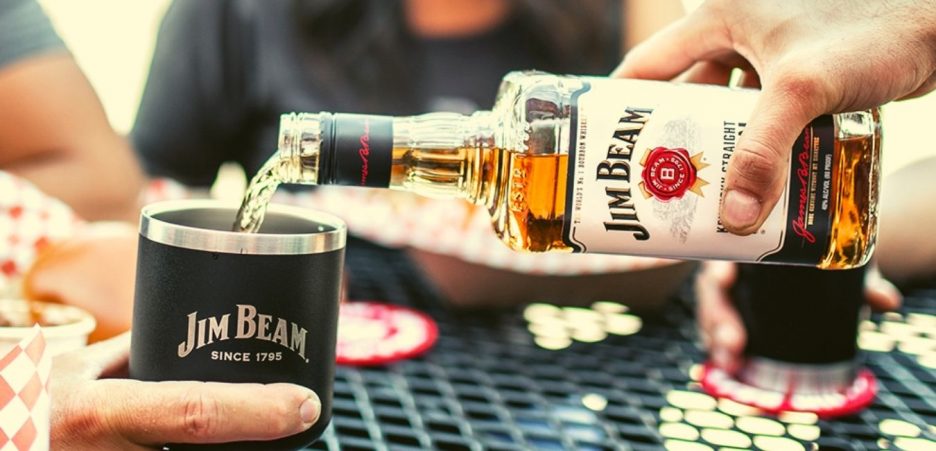 How is Jim Beam Bourbon Made?
Like all bourbon whiskeys, Jim Beam Bourbon distillers follow the set standards for production. The process starts with water filtered naturally by the limestone shelf in Central Kentucky. A specific strain of yeast is added to the tank with the mash bill to start the fermentation process. The mixture is cooked, after which a portion of old mash from the previous is added for consistency from batch to batch. The mash is cooled, and more yeast is added. Afterward, the resulting alcoholic beverage is pumped into a column still and distilled to form a vapor that is later condensed to form a liquid that's put in new charred American oak barrels.
Jim Beam Bourbon is left to age for at least 4years. The resulting amber liquid is filtered, bottled, packaged, and sold in different distributors worldwide.
Jim Beam Bourbon Whiskey Variations
Several varieties are bearing the Jim Beam name. Most of these offerings have performed exceptionally well at the international level. Here's how the Jim Beam Bourbon variations are classified:
1. Straight Bourbon Whiskey
Jim Beam Original (white label) – Aged 4 years, 80 proof
Jim Beam Choice (green label) – Aged 5 years, 80 proof, charcoal filtered
Jim Beam Seven Year (white label, red cap) – 7 years, 80 proof
Jim Beam Black (black label) – Aged 8 years "extra aged," 86 proof
Jim Beam Double Oak (dark blue label) – matured in two barrels
Jim Beam Bonded (metallic gold label) – aged four years, 100 proof, bottled in bond
Jim Beam Devil's Cut – 90 proof; uses extracted bourbon reclaimed from the walls of the cask after pouring, mixed with 6-year-old Beam bourbon
Jim Beam Single Barrel – 95 proof
2. Premium Bourbons
Jim Beam Signature Craft bourbon whiskey – aged 12 years, 86 proof
Jim Beam Signature Craft Quarter Cask Bourbon – bourbon aged at least five years and finished in a variety of quarter-size casks for at least an additional four years
Jim Beam Harvest Collection (limited release) – six bourbons aged 11 years or more, each made with a particular secondary grain, including triticale, high rye, six-row barley, soft-red wheat, brown rice, and whole rolled oat.
Jim Beam Distiller's Masterpiece – finished in Pedro Ximenez sherry casks – 100 proof
3. Straight Rye Whiskey
Jim Beam Rye (yellow label) – Rye whiskey, aged four years, 80 proof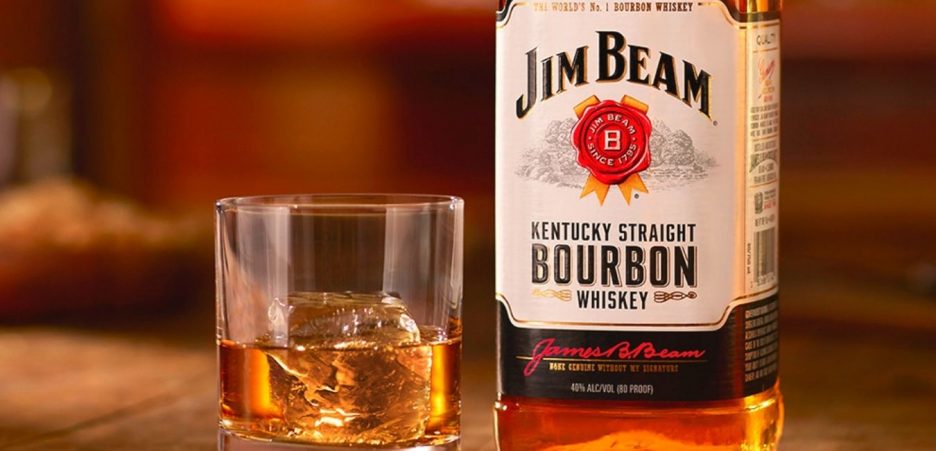 4. Blended Whiskey
Beam's Eight Star (gold label) – 80 proof, 75% neutral spirits
5. Infused Whiskey
Red Stag by Jim Beam cherry-flavored bourbon liqueur
Black Cherry (white label)
Honey Tea (yellow label)
Spiced (red label)
6. Liqueurs
All are 70 proof (35% ABV) except Jim Beam Red Stag (40% ABV), Jim Beam Peach, and Jim Beam Honey (32.5% ABV)
Jim Beam Apple – with apple liqueur
Jim Beam Honey – with honey liqueur
Jim Beam Kentucky Fire – with cinnamon liqueur
Jim Beam Maple – with maple liqueur
Jim Beam Red Stag – with black cherry liqueur
Jim Beam Vanilla – with vanilla liqueur
Jim Beam Peach – with peach liqueur
7. Small batch
Booker's: aged six years, 120–129.2 proof (60–64.60% ABV)
Baker's: aged seven years, 107 proof (53.5% ABV)
Basil Hayden's: aged 6 and 8 years, 80 proof (40% ABV); uses the Old Grand-Dad "high-rye" mash bill.
Knob Creek: aged nine years, 100 proof (50% ABV), with a nine-year, 120 proof (60% ABV) single barrel expression.

Tasting notes.
What to expect
Jim Beam is, for many drinkers, an honest and straightforward bourbon that's not very complex, but that's perfectly all right.
Smell
Toasted oak, with a hint of caramel, cinnamon, and candied apple.
Color
Deep golden mahogany.
Taste
It has a spicy entry with vanilla right behind it. The finish is mainly built of oak.
How to Drink Jim Beam Bourbon
Just like any other bourbon, there are so many possible ways to enjoy Jim Beam. This gentle classic also pairs perfectly with cokes and other colas if you're looking for something to smooth the heat. Here's how you can enjoy Jim Beam Bourbon: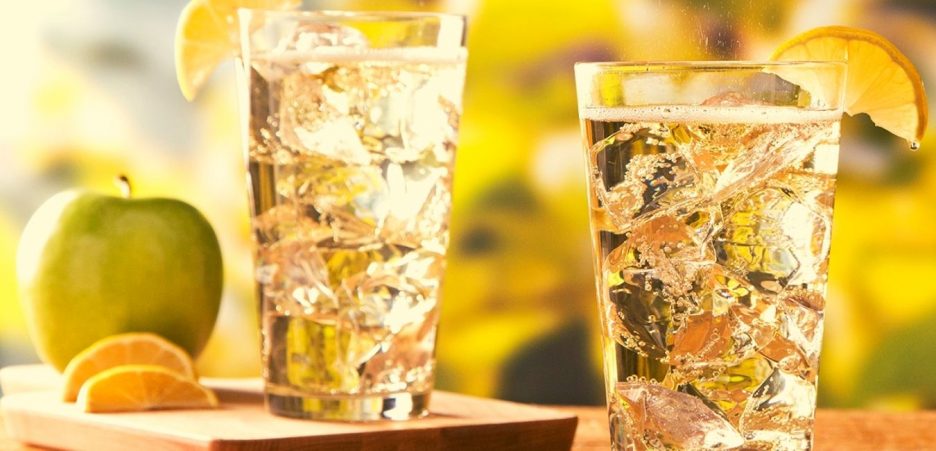 Drink neat
This is the only way you can savor the taste as is. Drinking Jim Beam Bourbon neat means that you sip it straight at room temperature and without adding anything. Take a little time in between sips to enjoy the bourbon – absorb the color, aroma, smokiness, and whatever other flavors are in it.
With ice cubes
Some prefer to add a few ice cubes or chilled rocks. This allows the scent and flavor to open up more. Jim Beam Bourbon isn't something you gulp down like water. It's something you should enjoy by taking sips, especially on hot summer days.
Cocktails
Jim Beam Bourbon tastes great as is but is also perfect for cocktails. Some popular cocktail recipes that you can try out to tone down the strong, flavorful taste of Jim Beam Bourbon are the Manhattan and the Mint Julep.

The Whiskey Rocks verdict.
Is it good?
Jim Beam Bourbon is one of the best-selling and oldest bourbon brands across the globe. This budget bourbon that's quite simplistic in terms of flavor and character.
If you're getting started on your bourbon journey, Jim Beam Bourbon might be an excellent place to start, thanks to its low proof and price. However, this bourbon might not be for you if you're an aficionado. Some people feel that its mild flavor and lack of complexity don't make Jim Beam Bourbon a great sipper.
This post may contain affiliate links.
To help cover the costs to run this site, we include affiliate links to reputable whiskey suppliers at no additional cost to you, from which we may earn a small commission.
The links in question will primarily be found in the price comparison area of our articles. As a value-add, we don't just link. We also use software to find the best available prices.
Full disclosure/privacy policy