Our verdict
High West Whiskey has so much to offer the neat sipper and cocktail crafter alike. This solid whiskey fits the perfect middle ground between soft and aggressive. It's one of those whiskeys that a person drinks when they want to be alone or when catching up with friends after a long week of work.

The longer review
If you enjoy experimenting with different types of whikeys, you need to try out High West Whiskey. A blend of straight bourbon, rye, and scotch whiskey will surely excite your taste buds. Some of the reasons it's pretty impressive are its reasonable price, which makes it accessible for a lot of people. It raises awareness by donating a portion of the profits to support the American Prairie Reserve (10% of High West's after-tax profits).
History of High West Whiskey
The High West Distillery was founded in 2006 by a former pharmaceutical biochemist, David Perkins, and his wife, Jane. The actual production process started in 2007. All this happened after he visited Maker's Mark Distillery in 2001 and later relocated with his family to Park City, Utah, in 2004. The unique distillery in the mountains had a very humble beginning. It was started as a small 250-gallon still and Saloon in a historic livery stable and garage. It was Utah's first legal distillery since 1870.
The High West distillery opened in Wanship, Utah houses a 1600-gallon copper pot still. Today, the distillery has grown into an internationally recognized brand whose products have received numerous accolades and awards. In 2016, High West was named the Distiller of the Year by Whiskey Advocate, America's leading whiskey magazine.
The company founder, David Perkins, is no longer the person behind the wheel.
Where is High West Whiskey made?
The distillery where High West Whiskey is manufactured is located in Park City, Utah, United States. The distillery operates alongside a saloon and restaurant. The High West Distillery was the first-ever licensed distillery in Utah since the end of the American Prohibition.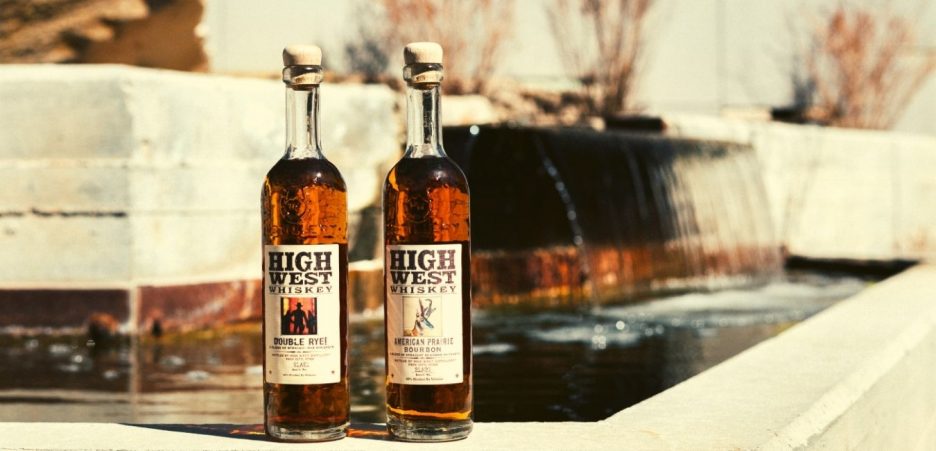 How is High West Whiskey made?
High West Distillery is best known for blending whiskey presumably from multiple distilleries rather than distilling it. This, however, doesn't mean that High West doesn't make any of its products from scratch. High West does distill and age its whiskey. Initially, blending wasn't even a consideration. Jim Rutledge, a former Master Distiller, suggested that Perkins sell repurposed whiskey purchased from other distillers instead of waiting six years for his to mature.
For a whiskey made from so many mash bills and a wide range of ages, the result makes for such a uniquely exciting blend. Beyond the flavor active components in each recipe, the production process pays attention to different factors affecting maturity ages, such as temperature and barrel type. All the sourced bourbons must contain at least 51% of corn.
High West makes its spirits in small batches in a 250-gallon copper pot still. The products are sold as "artisanal spirits" or "craft whiskeys."
High West Whiskey Variations
The pulling together of different whiskeys from distilleries around the country has contributed to High West Distillers creating various unique distillates. Call this whiskey magic, if you may. Some of the High West Whiskey products are:
American Prairie Bourbon. This whiskey is sourced from MGP (Midwest Grain Products of Indiana) and other undisclosed distilleries and matured 2-13 years.
Rendezvous High Rye. This was the first commercial High West offering. It comprised of 6-year-old 95% rye whiskey and 16-year-old 80% rye whiskey from MGP Indiana and Kentucky, respectively. Today this whiskey is not sourced.
Double Rye. This very spicy liquor is a blend of 2-7-year-old rye whiskeys sourced from MGP blended with High West's own distillate.
Campfire Whiskey. This is a 4-8-year-old blend of MGP and High West whiskeys, MGP bourbon, and an undisclosed source of blended Malt Scotch Whiskey.
BOURYE. This is a limited release with a blend of straight rye whiskey and two straight bourbon whiskeys, all sourced from MGP.
Midwinter's Night Dram. This is yet another non-stated blend of MGP and High West rye whiskey. It's released annually in limited amounts

Tasting notes.
What to expect
Blending peaty Islay single malt with some spicy rye results in a very delicious liquor. The peat is used sparingly to create a well-balanced appeal.
Smell
The nose catches a hint of peach, golden syrup, honeyed toffee, a little rye spice, and a whiff of peat smoke. These scents are almost too light, so it would take a deep inhale to pull them out.
Color
High West Whiskey has a golden amber appearance. This is the first thing that appeals to drinkers.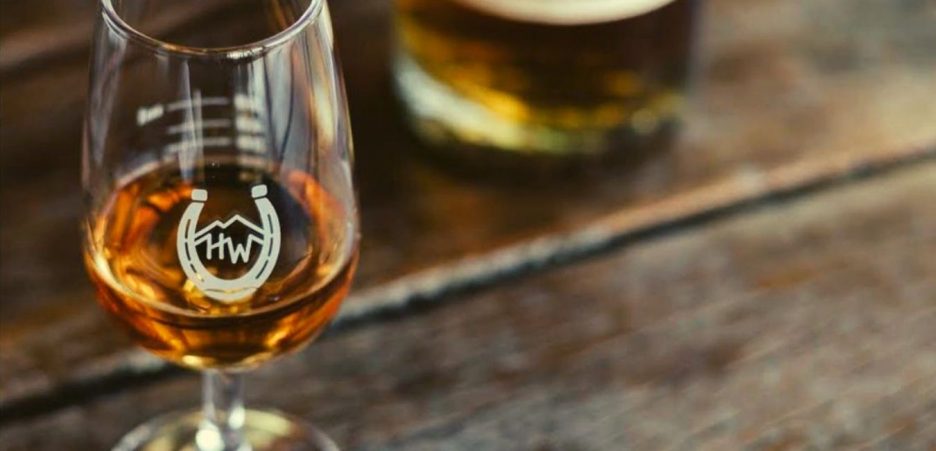 Taste
This sweet bourbon has a big hit of rye and bourbon influence that starts developing right from the start. There's nothing off-putting about the lingering aftertaste of smoke and peat. On the contrary, it goes a long way in enhancing every sip you take.
How to drink High West Whiskey
Should you drink High West Whiskey neat, with water, or ice? People enjoy their drink differently and that doesn't take away from their experience.
Neat
Drinking High West Whiskey neat has vast benefits – you get to taste all the flavors which is the only right way to enjoy whiskey. If you like, you can cleanse your palate with water to ease the aftertaste.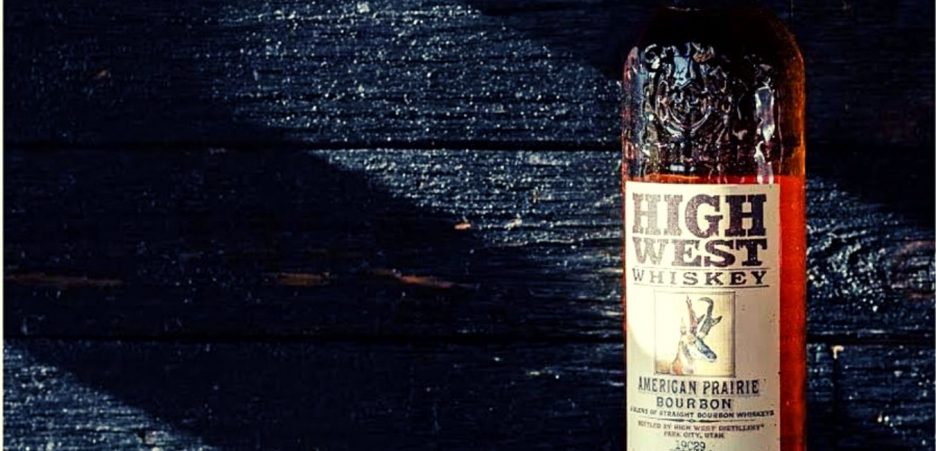 With water
Adding a splash of water goes a long way in enhancing the flavor. Ensure that you only use clean water and stir to mix for a more refreshing experience. Remember to add a few drops of water at a time.
In a cocktail
High West Whiskey works so well in cocktails. Some mixers can open up the flavors as the liquids combine. Feel free to experiment and see what works well for you without compromising on flavor.

The Whiskey Rocks verdict.
Is it good?
The High West Whiskey is quite enjoyable, perfectly serviceable, and available at a fair price. This is a spirit for people who want great taste as well as those who appreciate quality. High West Whiskey is distilled in traditional copper stills to add a distinct touch that keeps people coming back for more.
Who'd like it?
High West Whiskey is a perfectly versatile liquor that's lovable by newbies and old hats alike. The aroma and taste are super subtle and pleasant- this explains why almost everyone loves it. The soft finish, especially, makes the next sip easy to take.
Who wouldn't like it?
This lightweight whiskey offers little to dislike. However, if you're not one to enjoy spicy crescendos mingling with the sweet honey notes, then High West Whiskey is not for you.
This post may contain affiliate links.
To help cover the costs to run this site, we include affiliate links to reputable whiskey suppliers at no additional cost to you, from which we may earn a small commission.
The links in question will primarily be found in the price comparison area of our articles. As a value-add, we don't just link. We also use software to find the best available prices.
Full disclosure/privacy policy