Grant's Triple Wood Blended Scotch Whisky Review

Our verdict
Born from the same distillery that brought to life Glenfiddich, Grant's has become one of the most famous blended Scotch whiskies worldwide. It is affordable and perfect to be blended with mixes. At the same time, it boasts an underrated complexity and a range of flavor notes. It is best served on the rocks or with mixers.

The longer review
Grant's whisky is an umbrella term for over eight types of blended Scotch Whisky. These include the more complex Grant's Family Reserve and the rich Grant's Rare 18-Year-Old Whisky. More straightforward, cleaner-tasting whiskies are also part of this collection. 
The range of Grant's whiskies is one of the most popular globally, with special editions explicitly created for specific countries or territories. It is known to be extremely affordable and remarkably versatile, which has made it accessible to most. 
Among these, one of the most popular and loved whiskies is Grant's Triple Wood Blended Scotch Whisky, which is a new name for the one known as Family Reserve. The new name derives from this whiskey's traditional recipe, which involves a specific aging process in virgin oak, American oak, and ex-bourbon casks.
One of the most recognizable symbols of this classic whisky is the famous triangular bottle, very similar to Glenfiddich, William Grant & Sons' best selling single-malt scotch. The now world-famous bottle was designed in 1957 by Hans Schleger, a refugee from Nazi Germany. 
This unique design ensures that the whisky was easily stackable and transportable in ships - and stood out from the competition!
Where is Grant's whisky made?
Grant's - as well as its single-malt brother Glenfiddich - is among the most popular whiskies worldwide. However, its origins are humble. William Grant's family, the founders of William Grant & Sons, firstly created Glenfiddich in 1887. 
At the time, single malt whiskies were not popular, and there wasn't a real market for them. So, the company created a blend to sell alongside their primary single-malt - Grant's.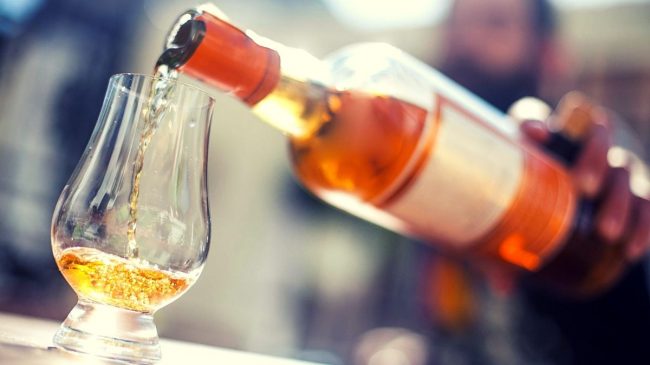 The company started a marketing campaign to become known worldwide, as far as Australia and the Far East. The company, today one of the largest producers of whisky, survived the change of law in 1915 because of their high production. Indeed, as the law required a minimum maturation period of two years for all Scotch Whiskies, many distilleries were ruined. 
Grant's having kept a supply of aging whisky, survived the crisis and, by the time William Grant passed away in 1923, the company was already established. 
Today, the company is still loyal to its origins. It is still family run - a characteristic that has made Grant's the oldest family-owned blended whisky.
Grant's is today the fourth best-selling whisky worldwide, and several millions of cases are sold per year. While extremely affordable, this whisky is all but simple!
Tasting notes.
What to expect
Smell
Grant's smell is not over-complicated, but it is not simple either. You will easily find notes of orange, lemon, vanilla, cereal, and fudge, alongside an undertone of Sherry. You will also be able to smell more complex scents such as heathery peat, cherries, and figs. In terms of texture, this whisky seems dense and creamy, reminiscent of milk chocolate. 
It is also possible to find spices, maltiness, and honey, which can come through at a later time - as well as sultana raisins and grains. 
The scent - and flavor - of this blended scotch whisky is more likely to improve over time. While at first, it might seem a little too sharp and intense, this whisky becomes more suitable for all whisky drinkers over time.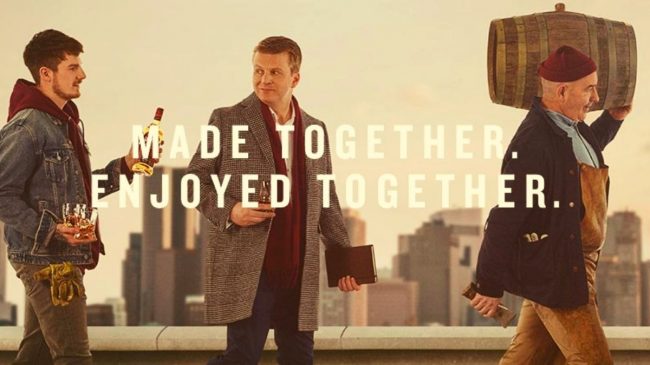 Colour
Grant's whiskies are known for their bright honey-like or golden color. However, you are likely to find different hues depending on the type of whisky you have chosen. In the case of Grant's whiskies that have been allowed to age, you will notice a darker, more complex color. 
Taste
Just like its scent, the taste of this whisky is likely to change depending on the type you have picked and how long you have left it open. When the bottle is new, you are likely to notice a sharp taste of apple, cream, cinnamon, caramel, and, of course, Sherry. 
A little peat and smoke are also noticeable tones to this whisky, alongside more overpowering flavors such as malt, oak, honey, and apples. While it is undoubtedly sweet, this whisky is also tart enough to be easily drinkable. 
The Whiskey Rocks verdict.
Is it good?
Grant's blended scotch whisky is often surrounded by controversies and prejudices, often associated with its low price. While it might not be one of the most refined blends out there, it is undeniably drinkable and extremely pleasant. If you are looking for a scotch that will impress your party, Grant's might be a little too popular. However, if you just need a whisky to make your winter nights a little more enjoyable, Grant's is affordable, easy to drink, and undeniably delicious.
This post may contain affiliate links.
To help cover the costs to run this site, we include affiliate links to reputable whiskey suppliers at no additional cost to you, from which we may earn a small commission.
The links in question will primarily be found in the price comparison area of our articles. As a value-add, we don't just link. We also use software to find the best available prices.
Full disclosure/privacy policy