Elijah Craig Bourbon Review
Our verdict
Elijah Craig Small-Batch Bourbon is a plush whiskey with well-integrated notes of vanilla, caramel, and toast. Its spicy lingering finish will keep you coming back for more. The master distillers at Elijah Craig Distillery hand-select just the right number of barrels to make the bourbon. This expertise and attention to detail give Elijah Craig Bourbon the right balance of rich flavor and full body.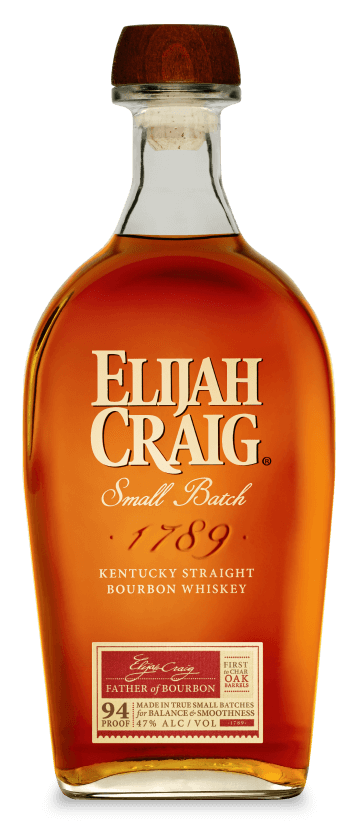 The longer review
Elijah Craig Bourbon History
Elijah Craig was born in 1738 in Orange County, Virginia, and moved to what is now modern-day Kentucky in 1782. He was a preacher, an educator, and entrepreneur who built the first paper and wool mills in Georgetown, Kentucky. But for all his many talents, it was his gift as a distiller and an innovator that made him truly great. This Baptist reverend created the process for 'true Kentucky bourbon.' He is credited with the process of putting his distillate into charred oak barrels.
Released in 1986, the label of Elijah Craig Small-Batch Bourbon states that Elijah Craig is the 'Father of Bourbon.' it is difficult to say precisely how he came up with the idea of aging liquor in charred barrels. All in all, it's thanks to him that sweet and smoky brown liquor was born. The team managing Elijah Craig put the bourbon through rigorous processes to recreate the product that Elijah created so long ago. With added touches of perfection that come with a more refined, modern process.
Where is Elijah Craig Bourbon made?
All Elijah Craig bourbons are distilled at Heaven Hill Distillery. This is the largest family-owned and operated in the country.
The Elijah Craig company is headquartered in Bardstown, Kentucky, and the distillery is in Louisville, Kentucky.
How is Elijah Craig Bourbon made?
Creating a quality bourbon takes a lot of precise, careful work because every ingredient and detail of the distilling and aging process can affect its smell, taste, color, and texture. The Elijah Craig Bourbon mash bill is higher in corn proportion, at about 78% and 12% and 10% for malted barley and rye. These ingredients are selected at local farms near the distillery; then, they're turned into a mash with Kentucky Limestone water and some distillate and cooked. This process is what fleshes out those sweet vanilla notes. The mash is then fermented over a few days and later distilled. The crucial aging process that follows takes place in new hand-selected charred oak barrels.
The small-batch has about 200 barrels which comprise of selected whiskey 8-12 years of age. This ensures that the master distiller chooses the best container for the whiskey to steep in and monitors them throughout their life span.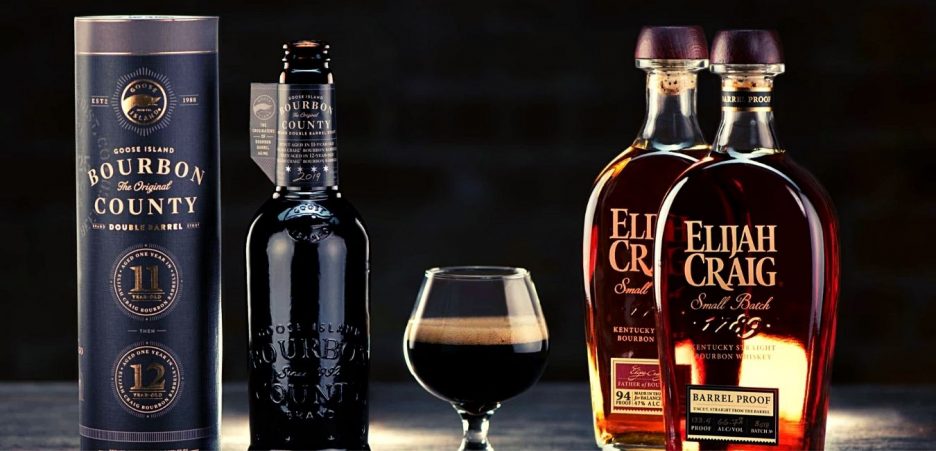 Elijah Craig Bourbon Whiskey variations
Elijah Craig whiskey is currently offered worldwide in several variations. A limited expression, called Elijah Craig Barrel Select, is only available at the distillery gift shop. Each Elijah Craig whiskey variation carries a signature warm spice and subtle smoke flavor. Each of these offerings comprises four essential elements: grain, water, fire, and time. So what are the Elijah Craig whiskey variations?
Small Batch
This is the award-winning bourbon that started it all. It was originally released in 1986 with a 12-year age statement, but the age statement was later dropped. It's now a favorite for bourbon connoisseurs and casual whiskey fans alike.
The signature Elijah Craig Small Batch (94proof, 47% ABV) offering is the only Elijah Craig release available for private barrel selection. It owes its distinctive warm spice and subtle smoke flavor to level 3 charred oak barrels.
Barrel Proof
This variant preserves all the natural flavors of the barrel-aging process, lending it a higher proof and richer taste that's truly uncompromised. It offers Elijah Craig its purest form: uncut, straight from the barrel, and without chill filtering. Each bottle is hand-labeled with its unique batch number to specify the batch release order, month, and year.
Single Barrel
Heaven Hill also offered a single barrel version of Elijah Craig carrying 20, 21, 22, and 23-year-old statements. This variant is currently available in 18- and 23-year-old bottlings. In May 2012, the 18-year-old single barrel bottling was suspended due to limited barrel stocks near this age. However, it was brought back again in 2015 and continues to be released annually.
Toasted Barrel
This unique expression has a charred start and a toasted finish. It's an award-winning Small Batch Bourbon innovation that is finished in a second, custom toasted barrel. This adds an extra layer of sweet oak complexity.

Tasting notes.
What to expect
Elijah Craig Bourbon is a deeply layered, complex, well-aged whiskey with distinctive colors, smells, and taste profiles.
Smell
Vanilla, caramel, nut, and orange zest pop out from the start. These aromas are light at first but intensify with time.
Color
This whiskey takes on a copper color in appearance.
Taste
The fresh toast flavors you taste are on the thin side, with healthy amounts of spice, smoke, and nutmeg dominating.
How to drink Elijah Craig Bourbon
This fantastically textured bourbon with a velvety appeal has a nice roundness to its mouthfeel, making it a joy to sip. Crack the seal on that bad boy and enjoy it in any of the following styles: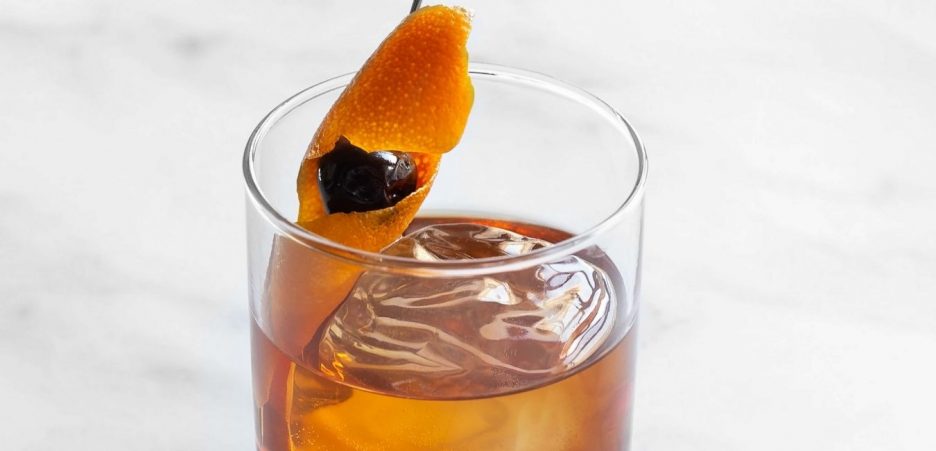 Neat
Elijah Craig Bourbon is mostly a sipping whiskey. This is mainly because it's smooth as silk. The round texture of Elijah Craig Bourbon remains intact against the heat of alcohol.
With ice
Adding ice cubes to Elijah Craig Bourbon brings out the best in your bourbon. It opens up the blunt oaky, and sweet vanilla flavors.
Cocktails
We have some excellent news for those who just don't have the refined palate of an aficionado – this quality bourbon can be mixed into several cocktails to complement the smoky-sweet flavors.
The premier way to prepare any sort of quality bourbon is as a signature Old Fashioned. You could also consider adding a shot of the whiskey to a glass with a bit of lemon juice, hot water, and melted brown sugar. The bitter lemon complements the spice, while the brown sugar enhances the sweetness.
The Whiskey Rocks verdict.
Is it good?
The high corn percentage gives Elijah Craig Bourbon a plush, soft texture making it an easy sipper. This is a must-try bourbon for bourbon neophytes who haven't already.
There are many layers of fruit, confectionary notes, spice, and a snappy toastiness that keeps its richness in check. So if you love well-balanced whiskeys, then you'll enjoy sipping Elijah Craig Bourbon.
This bourbon is not for you if you perceive the rich flavor and texture as too sweet.
This post may contain affiliate links.
To help cover the costs to run this site, we include affiliate links to reputable whiskey suppliers at no additional cost to you, from which we may earn a small commission.
The links in question will primarily be found in the price comparison area of our articles. As a value-add, we don't just link. We also use software to find the best available prices.
Full disclosure/privacy policy