Our verdict
Booker's Bourbon has plenty of vanilla and spice notes and finishes with the taste of clean wood. The deep flavors, excellent mouthfeel, and long-lasting finish are some of the main reasons why people love Booker's Bourbon. Once your friends lay their hands on your bottle of Booker's Bourbon, they won't leave it alone until they've drained the last drop. Overall, we give this bourbon an A+.

The longer review
Booker's Bourbon is one of the small-batch bourbons produced by the Jim Beam distillery owned by Beam Suntory and is the highest-proof bourbon in the Jim Beam Small batch Collection. It's a barrel-strength bourbon that's aged between six and eight years. This bourbon is bottled uncut and without chill filtering at its natural proof. The fact that there's no dilution before bottling means that you will truly get your money's worth with Booker's Bourbon.
History of Booker's Bourbon
The Booker's Bourbon brand was born more than three decades ago by the late legendary Beam distiller Booker Noe as his namesake product. Booker is a sixth-generation Beam, the pre-eminent whiskey clan of Kentucky. Booker's Bourbon is now produced under the charge of Frederick Noe, who's Booker's son.
Allegedly, Booker's Bourbon has been around 150 years ago or so but was kept away from the public. Noe bottled it straight from the barrel as gifts to close friends and family. Initially, people used to bring a container to a distiller, head straight to the aging rack house, and draw liquor out of barrels. They would be charged 50 cents a quart. Back then, the bourbon you got one week would taste different from the next. There were so many discrepancies in a host of factors, such as the ingredients. Nowadays, the releases are uniquely blended and well-balanced. In 1988 it was launched as a brand, and in 1992 it was made available to the public with a minimal release. The label on the bottle is a reproduction of Booker's hand-written message detailing what makes the bourbon so unique.
Where is Booker's Bourbon made?
Booker's Bourbon is manufactured by the Jim Beam distillery, owned by Beam Suntory, a subsidiary of Suntory Holdings of Osaka, Japan. The bourbon's country of origin is Kentucky, United States.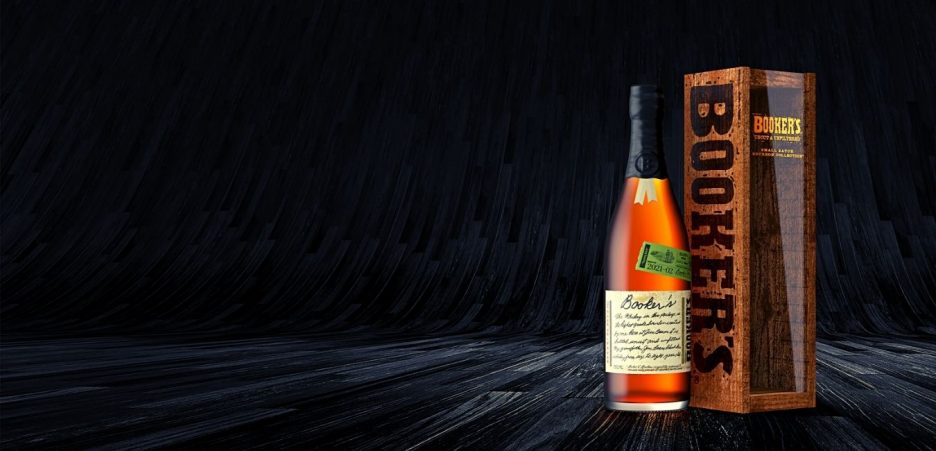 How is Booker's Bourbon made?
Booker's Bourbon is crafted with a high corn mash bill (over 70%), and the remainder being somewhere around 15% rye.The process of making bourbon involves a lot more variables than most people think. The ingredient, aging, and storage conditions make a huge difference in the flavor and proof of the final product. Booker's Bourbon is made in small batches around six times annually. It's stored in barrels aged on the middle shelves within Jim Beam's nine-story rack houses. The whiskey is distilled and  has the highest alcohol content of all other brands in the Jim Beam "Small Batch Bourbon Collection." This helps derive more flavor from the spirit. It's aged until it develops the right vanilla out of the barrel and the right warm finish.
Booker's Bourbon Variations
Different Booker's Bourbon batches have different flavor profiles. Each release has a different theme and nickname. Here are some exciting bourbon batches:
i. Bookers 25th Anniversary Bourbon - This limited edition was released in February 2014. It's a blend of bourbons aged 10years and three months and bottled at 130.8 proof.
ii. Big Time batch Rye - This limited edition was released in June 2016. It was aged 13 years, one month, 12 days, and bottled at 136.2 proof.
iii. Booker's 30th Anniversary - This limited edition was released in December 2018. It's a blend of 70% 9-year-old whiskey and 30% 16-year-old whiskey, bottled at 125.8 proof.
iv. Boston Batch - This history-making batch is predominantly grain forward. It is a reference to the first distilling site where Booker Noe worked – in Boston, Kentucky.
v. Granny's Batch - This batch has an oily texture, with hints of cocoa and touches of vanilla sweetness. Granny's Batch has a distinct note which can vary from fresh roasted peanuts to peanut butter fudge. These notes take you back in time to those nostalgic treats from grandma's house.
vi. Pigskin Batch - This delicious Booker's Bourbon batch has the structural grandness of a skyscraper. It might lack age, but it has a satisfying vanilla and oak sugar finish.
vii. Tagalong Batch - This limited edition batch comprises barrels from three production dates aged in six different rack house locations. It has a deep rich color and pronounced aromas of caramel and vanilla, balanced with the sweet brown sugar wood flavor notes from the charred white oak barrels.
viii. Donohoe's Batch - This limited edition batch comprises barrels from two production dates aged six different rack house locations. Its color is medium amber and features a full-bodied vanilla taste that opens in the mouth.

Tasting notes.
What to expect
Some of the first impressions include the massive and intense spice rye and the burnt sugar and oak dryness. Overall, the flavor is sharp to start, balanced, and has depth towards the high notes.
Smell
The nose can sense a hint of vanilla which later transforms into leather and citrus. The intense notes sensation makes you think of smoked caramel and vanilla pie. All these aromas add up to make for a superior tasting experience.
Color
The bourbon has a smoky deep amber orange appearance
Taste
Don't let the high Booker's Bourbon proof scare you away – the liquor is not as fierce as you'd expect it to be. However, you need to take the first sip with care as it can be a little hot, but the subsequent sips taste like honey and happiness.
The high corn content can be felt everywhere in the taste with its heavy, creamy mouth-feel that leaves you with a smile on your face after you've swallowed.
How to drink Booker's Bourbon
Booker's Bourbon is easy to drink despite its high alcohol by volume content. Even the strictest bourbon connoisseurs admit that there's no wrong way to drink Booker's Bourbon. Once you buy a bottle, enjoy it the way you prefer.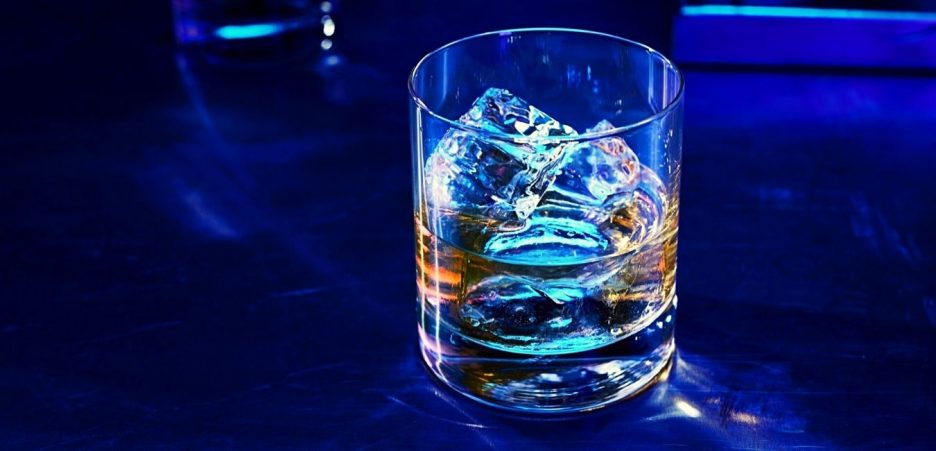 Neat
Who doesn't enjoy things in their purest forms and taste the uncut and unfiltered juice? Enjoying straight-up shots of Booker's Bourbon requires you to slow down and appreciate all aspects of the spirit's taste notes. As you sip and savor the bourbon, leave it to sit on the tongue for a while before you swallow.
With ice
Adding ice doesn't reduce the strength of the spirit, as most people believe. On the contrary, it chills the drink causing the flavors to burst in your mouth. Ensure that you don't let it sit for too long as all the ice will melt.
Add water
A splash of water is recommended to unlock some of the bourbon flavors. Water not only improves the flavor but also increases the sweetness and balances the taste.
Adding water also lessens the spirit burn drastically to make it tolerable.
To avoid losing the essential flavors, dilute your bourbon up to the 1:1 ratio.
Cocktails
If you don't like the compelling taste, you can improve your drinking experience. Some drinkers find high-proof bourbon to be a bit harsh. Adding Booker's Bourbon to cocktails takes your drinking experience a notch higher.

The Whiskey Rocks verdict.
Is it good?
Booker's Bourbon has won various awards that speak for themselves, including the 95/100 Wine Enthusiast Rating and the Double Gold 2009 San Francisco World Spirits Competition. Its flavor almost disguises the high alcohol by volume content. Let's not forget the kick-ass box it comes in.
Who'd like it?
Booker's Bourbon is serious bourbon for serious lovers! This liquor is made for anyone who likes to stick to the more complex offerings in Booker's Bourbon ample portfolio. This bourbon's pleasant burn is not for the weak.
Who wouldn't like it?
Like is common for barrel-proof bourbons, Booker's Bourbon has intense hotness behind which lingers an extra warmth. This bourbon isn't for people who just pour a drink and gulp it down. Drinking Booker's Bourbon like this won't be a rewarding experience. For some people, the proof is too high for their liking.
This post may contain affiliate links.
To help cover the costs to run this site, we include affiliate links to reputable whiskey suppliers at no additional cost to you, from which we may earn a small commission.
The links in question will primarily be found in the price comparison area of our articles. As a value-add, we don't just link. We also use software to find the best available prices.
Full disclosure/privacy policy