Blanton's Single Barrel Bourbon Review

Our verdict
In a sea of excellent whiskeys, Blanton's Single Barrel Bourbon stands out from the crowd. It's a truly great American whiskey, one that will tick all the boxes for fans of traditional bourbons.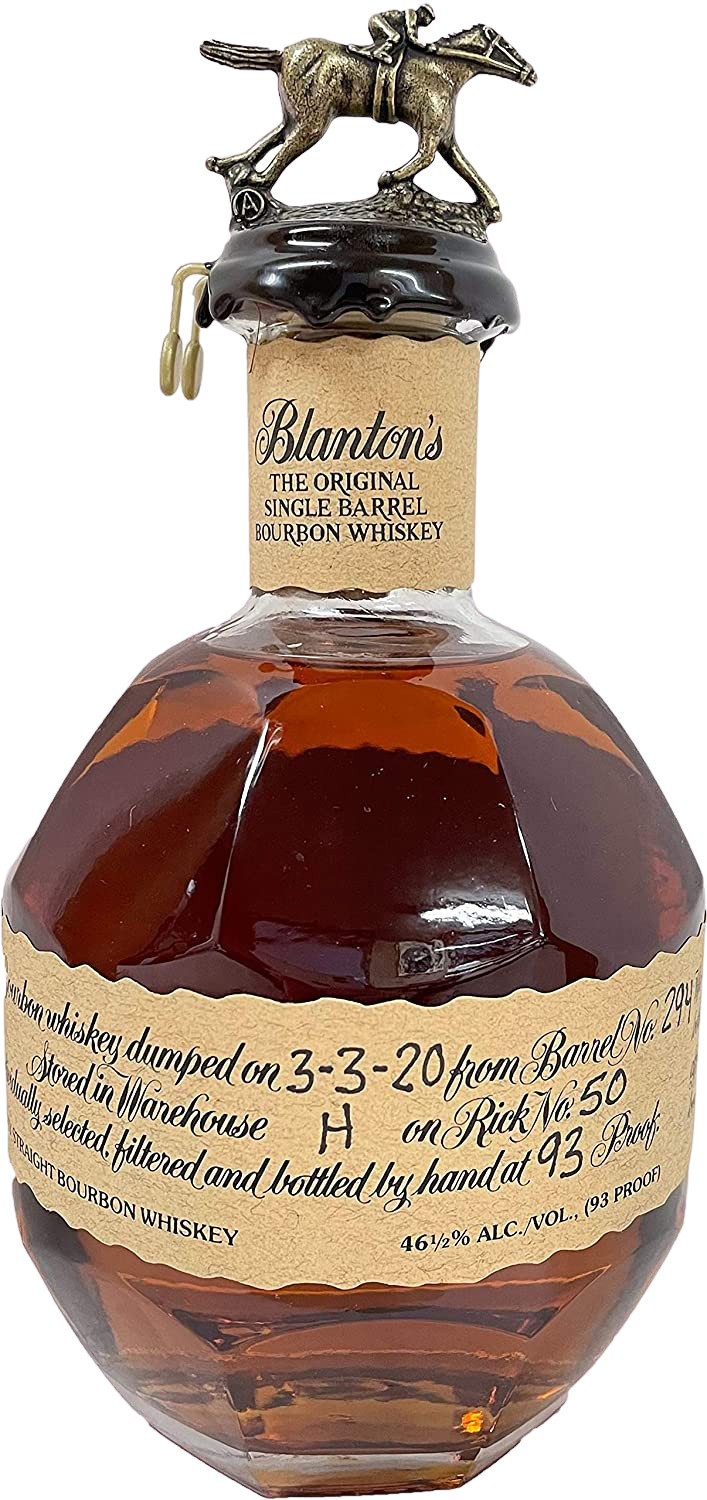 The longer review
Some whiskeys taste great; others have history. In a Blanton's Single Barrel Bourbon review, you'll find that this bourbon has both on its side. 
It's the creation of Elmer T. Lee, who was the former distiller at Buffalo Trace. This drink is noted for being the first single barrel bourbon. Indeed, so influential was the whiskey that it inspired a generation of whiskey-makers to make their own one-off, premium liquors. In that respect, this is considered a pioneering drink, one that truly stands the test of time. 
History of Blanton's Single Barrel Bourbon
It seems like all great bourbons get their start in - or have a connection to - Kentucky, and that's just what you'll find with Blanton's single barrel bourbon.
It all comes from Master Distiller Elmer T. Lee's experience and expertise, a man who had deep roots in Kentucky's whiskey industry. For such people, whiskey isn't just a drink -- it's an institution, one that can never entirely be perfect but which you can get pretty close towards. 
And that's just what Elmer T. Lee set out to do when he made his single barrel bourbon. So what does that all mean anyway, and how was he the first to do? 
Historically, whiskey was made by combining the contents of different whiskey barrels. Sometimes, they'd even throw in other chemicals and colorings and fillers. A single barrel bourbon is one that comes from a single aging barrel. What you end up with is a high-quality, pure whiskey. 
It first came to be in 1984, when Lee wanted to make the most of his time left in the business (since he was retiring soon) to produce an outstanding whiskey. It sits in the barrel for 6 - 8 years. Because the producers are dedicated whiskey people, they've taken time to craft the bottle well, too. It has an exceptional design that features a local Kentucky favorite, the horse. 
Where is Blanton's Single Barrel Bourbon made?
It comes from the United States, specifically Kentucky. The producer, Blanton's, has an outstanding reputation -- they know what they're doing.
How is it made?
In the bottle, you'll find 70cl of whiskey goodness. It's aged for 6 - 8 years at Warehouse H at Buffalo Trace.
Blanton's Single Barrel Bourbon Variations
There are several different varieties of Blanton's Single Barrel Bourbon.
The original 93 Proof
103 Proof Blanton's Gold (limited release)
80 Proof Special Reserve

Tasting notes.
What to expect
So what can you expect when you open up a bottle of Blanton's Single Barrel Bourbon? There's clearly a lot of high-quality flavor going on in here. Because this is from Kentucky and produced by people -- and helped to popularize -- the whiskey business, you'll find that this drink is very much in the "classic bourbon" mold. 
Smell
When you open it up, you'll be hit by hints of vanilla, light fruit, caramel, and wood. Some whiskeys end up with an overly woody smell that can end up feeling a little artificial. However, with Blanton's, it's all-natural, and they've hit the balance perfectly.
Color
It's a deep golden color, which is precisely what a good whiskey should be.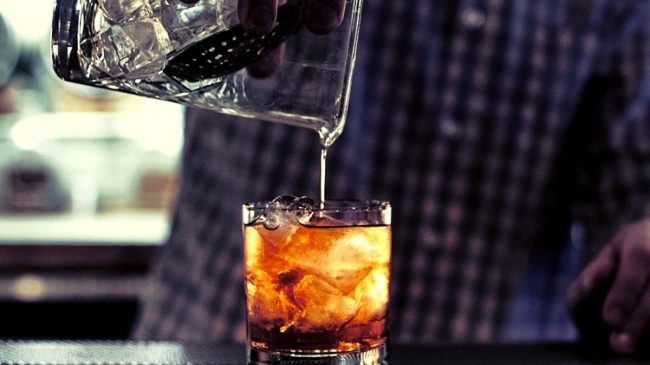 Taste
Once you've tasted a sip of the whiskey, you'll be greeted by plenty of caramel wood and also some fruity aspects, such as pear or peaches. 
At the finish, you'll find that there's more sweetness than bitterness, with just a splash of oak. You'll also find that this is where you experience some of the rye spice; it's subtle but most definitely there, so pay attention to it when you're drinking.
There's a little bit of oak going on, but not so much. If anything, that's where some of the disappointment will be for particular whiskey drinkers. The taste is excellent for what it does. It doesn't pretend to be anything other than a classic straight bourbon, rather than anything too outlandish. 
How to drink Blanton's Single Barrel Bourbon?
This is a classic bourbon whiskey, so you don't need to do anything dramatic, such as mix it with a cocktail. Indeed, that would be the wrong thing to do. With this, the best way to drink it is to pout it into your favorite whiskey glass and let it sit for ten minutes. At that point, you're ready to go. If you're a relative newcomer to the whiskey game and haven't quite yet mastered the art of drinking neat, then you can add an ice-cube to your drink, though you will lose some of the flavors if you do this. Another option is to add a drop or two of water, which can take away some of the edge and which actually helps to release more flavors. 

The Whiskey Rocks verdict.
Is it good?
Good? It's not just good; it's excellent.
It would have been unfathomable for it to not be, given the people involved in making it. If there's a criticism to be made, it's that it maybe isn't as exciting or groundbreaking as other whiskeys.
But we're not complaining; it never claimed to be anything else.
The key to this whiskey is all in the production. Blanton wanted to make a clean, high-quality whiskey, and that's just what they've done.
In short, it's doubtful that you'll be disappointed by this whiskey. Even if it won't have you jumping for joy if you're looking for something more exciting. 
One additional plus-point beyond the quality of the drink is the bottle's design, which is outstanding. This is a great bottle to have in your kitchen for when you want to impress visitors with a delicious whiskey that's aesthetically pleasing. Also, it's hard not to get sucked into the story of this whiskey. On taste, design, and history, it ticks all the boxes -- and that you turn to it again and again.
This post may contain affiliate links.
To help cover the costs to run this site, we include affiliate links to reputable whiskey suppliers at no additional cost to you, from which we may earn a small commission.
The links in question will primarily be found in the price comparison area of our articles. As a value-add, we don't just link. We also use software to find the best available prices.
Full disclosure/privacy policy