There are many different brands of Tennessee whiskey, so you may feel at a bit of a loss if you're looking to buy for the first time. Below, we take a look at the top Tennessee whiskey products to give you a better understanding.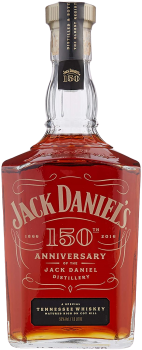 Jack Daniel's 150th Anniversary Tennessee Whiskey
One of Whiskey's most famous brands, Jack Daniel's was always going to be an excellent place to start. You cannot talk about whiskey without mentioning one of the Lynchburg-crafted offerings from the brand, can you? This one has been explicitly made to celebrate 150 years of the company being in business. It was released at a much higher proof, i.e., 100 instead of 80. This means that it has more of a kick, and the flavors are more intense as well.

Uncle Nearest 1856 Premium Whiskey
Whiskey distillers tend to have a name for being a bit dogmatic when sticking with traditions. With this specific whiskey, it is actually this approach that makes the spirit such a special one. With every batch of whiskey created, the ingredients are sourced locally from the fantastic state of Tennessee. That means that whiskey is entirely handcrafted from beginning to end, which is pretty impressive, right? The whiskey is barreled at almost 110 proof, and then it is bottled at the exact moment for the perfect color and flavor.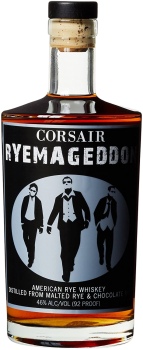 Corsair Ryemageddon Whiskey
There is only one drawback of this brilliant whiskey, it's deemed an "aged spirit" but missing an age statement. Hinting it's on on the young side. Nevermind, though, as flavors very much speak for themselves! After all, Whisky Magazine voted these guys Craft Distillery of the Year back in 2013. This whiskey is created using 20 percent of chocolate rye and 80 percent of malted rye. Rymaggedon is a unique spin on the known inebriant that should shock even the most seasoned whiskey drinkers.


Heaven's Door Straight Tennessee Bourbon
If you do not know this already, Heaven's Door is a venture that the legendary musician Bob Dylan actually started out. Pretty cool, right? This fact alone makes this whiskey a great choice if you are looking for a gift for someone.
The distillery itself is actually headquartered out of a 160-year-old church in Nashville. You may think it is all about the name behind the brand with this whiskey, but that is not the case. When it comes to spirits, this brand definitely holds it metal, and we think that the Straight Tennessee Bourbon is the best one out of all of the spirits they sell. It has won several different awards and accolades, including achieving Double Gold at the New York World Wine & Spirits Competition in 2018. This liquor shows that this drink is more than just Bob Dylan's side project.
Prichard's Tennessee Whiskey
Another whiskey that we recommend very highly is this whiskey from Prichard. Even if you are a casual drink, you will know that whiskey is a drink that has a fascinating, long, and varied history. A lot of this is linked to the establishment and the colonization of the United States.
This Tennessee Whiskey from Prichard hardens back to those times. Using techniques from the Civil War period in both the way it's distilled and stored. Post-distillation, the spirit is aged in a barrel for a decade, creating bold flavors and aromas of dried fruit, ginger, caramel, and oak.
This whiskey may not come with the pedigree that you get with the other big, household names, yet it is definitely a drink to be enjoyed. Especially if you like to switch things up and enjoy Manhattan cocktails from time-to-time.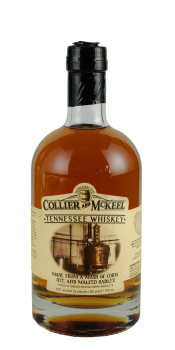 Collier and Mckeel Tennessee Whiskey
Named for Tennessee's Lincoln Country, the place where the very first Jack Daniel's was launched.
The Lincoln Process is a unique one. The technique is utilized when creating whiskey that hinges on filtering the spirit via charcoal chips before the cask aging process. It is this procedure that gives the whiskey its unique and one-of-a-kind flavor profiles.
Moreover, it is this strict process that Collier and McKeel follow to make sure that their whiskey is one of a kind.This handmade whiskey is made from a singular mash bill of malted barley, rye, and corn. The outcome is a whiskey that is both rich and smokey, delivering hints of sweetness and just the correct dose of earthiness so that the profile is rounded off.

George Dickel Rye Whisky
This is the second biggest producer of whiskey in the state of Tennessee. So we thought it would be an excellent option to round off our suggestions.
They get second-billing in terms of sales numbers and production in comparison to Jack Daniel's. But, don't let that dissuade you, as they have many incredible spirits. Their rye whiskey is an excellent choice. It is made from five percent malted barley and 95 percent rye, with a proprietary strain of yeast. The value for money with this whiskey is exceptional.
As you can see, there are a lot of great options when it comes to Tennessee whiskey. We hope that you have found something that appeals to your taste buds. We are sure you won't be disappointed if you go for one of the options mentioned above. Which whiskey will you be adding to your collection from the great choices we have recommended?