Finding a delicious, affordable whiskey that suits your palate can feel like an impossible task. There are many affordable tipples with complex, long-lasting flavors that can serve many uses, including cocktails and even sipping sessions. 
Here, we have rounded up 20 of the best affordable whiskies. Take a look and find the right one for you.


Bulleit Bourbon Frontier Whiskey
Bulleit Bourbon is a Kentucky-style bourbon in a bottle that gives off "rugged pioneer cowboys" vibes. The bourbon is potent with a peppery rye flavor. It's rich, spicy, and fruity, with a cinnamon aftertaste. Not only is this the ideal tipple to have in your hip flask, but a great drink to put into cocktails. It's rugged and punchy, and be warned if you recently shaved your chest as this whisky will put it right back on there.

Laphroaig 10 Year Old Islay Single Malt Scotch Whisky
You may have always thought of yourself as somebody who does not like heavy peat in whisky, but this one might just change your mind. It has a smoky flavor and is sometimes sooty, with a hint of spirit on the nose. It even has a nice touch of wine. It's full-bodied but doesn't have a lasting finish - the smoke does remain, however. It might be something you need to sample a few times, but it's a fine, affordable whisky.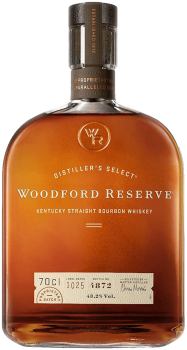 Woodford Reserve Bourbon Whiskey
This whisky is a premium, small-batch bourbon made on Kentucky's oldest distillery site. It's a balanced flavor and comprises over 200 detectable flavor notes - which is why it has so many fans. You should be able to spot everything from wood to bold grain, spice, fruit, floral, and sweet aromatics. This is truly one of the greatest and is excellent value.

Naked Grouse Blended Malt Scotch Whisky
From the makers of The Famous Grouse, you'll find the Naked Grouse Scotch Whisky. It's a small, robust all-malt whisky matured in sherry casks. It's heavier than a grain/malt blend but has a sweet after taste with a clean and attractive bottle. Plus, it's outstanding value - even when it's not on offer.

Talisker 10 Year Old Single Malt Scotch Whisky
This whisky is a perfect expression of island-style whisky. It's not dull, and it's certainly not for those who haven't already got an idea of what a good whisky entails. The nose is almost reminiscent of motor oil, as well as plastic and fusel burn. The peat comes through on the initial tasting, and you should also spot white pepper and shaker salt. Many report almost tasting the little salt granules one by one. The prickly spiciness almost reminds us of star anise. Finally, you'll enjoy the flavor of fresh-cut tobacco, which merges with a smoky peat and the salt and pepper combo that is the gift that keeps on giving. A scotch that may not be for everybody, but that many will adore.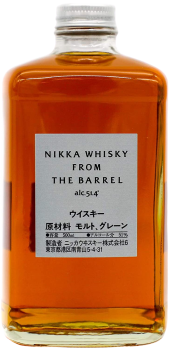 Nikka From The Barrel Japanese Whisky
This whisky is a blend of malt and grain whiskies from Nikka distilleries. It's called from the barrel, but it isn't a single barrel or cask strength whisky. The ABV is high, bottled at 51.4%. Many call it their best cheap whiskey - you can expect a rich fullness from this bottle, and the bottle itself is truly iconic. It will look great on any desk or cabinet.

Wild Turkey 101 Bourbon Whiskey
On the nose, you'll enjoy a smooth vanilla paired with bit grain, wood, and leather. You'll also spot a hint of wax and fruits. The taste has a spice to it and is hot - even when you add water. The fruits include cherries and apples, and it's a little oily but with a nice, dry finish. It's an example of a nice bourbon at a great price, and the big vanilla notes lend to it an easy-going sweetness with the bite of the high ABV.

Compass Box - Great King Street Glasgow Blend Scotch Whisky
This one has a soft peat and some fruit on the nose. The taste is sweet initially, eventually moving up to a nice peat that isn't overpowering. Then, a hint of spice and a smoky finish. It's long-lasting and gives a pleasant mouth coating flavor. For those who would like an introduction to peated whisky, this one is perfect. The strong band-aid scent can dominate the nose at first scent, but it quickly mixes with the stone fruit in the background. A rich, butter, smooth palate, and even some honey and caramel notes can also be enjoyed. The hint of smoke appears later in the medium/spicy finish.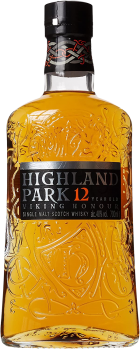 Highland Park 12-year-old
Highland Park is the most northerly whisky distillery in Scotland. Their single malts are known for their mix of a bold, maritime character and a delicate sherry influence. This one is slightly sweet and grassy, with a smoky nose. You can taste honey, pepper, and peat on the back end of the drink. It's an easy-drinking whisky that is outstanding value.

Four Roses Single Barrel
This four roses whisky is full-bodied yet smooth and spicy with a very mellow finish. It is different from other high ABV bourbons. It has a tame character that you wouldn't usually expect from something of this caliber. You will also sense notes of vanilla, biscuit, old spice, cinnamon, and Chinese five-spice with some oak and caramel fudge thrown in.

GlenDronach 12-Year-Old Whisky
This 12-year-old original has a rich and creamy sweetness with a slight sourness on the palate but a long and spicy finish. It's a fruity, warming easy to drink scotch. This one is mostly adored for its sherry bomb, oak, sweet and creamy vanilla flavor notes.

LOT NO. 40
Lot NO 40 has round rye spices on the nose, brown sugar, and some exciting undertones of dill. The palate is hot and spicy but moves into pepper and dill flavors with a short finish and almost tannic quality. It would make a great mixer or sipping whisky. It has quite a rich mouthfeel for the ABV. It eventually unwinds as you chew, revealing the mint, toffee, and fruity, sticky pastries that are a joy to taste.

Johnnie Walker Black Label Blended Scotch Whisky
This whisky, formerly known as "Extra Special Old Highland Whiskey," is affordable whiskey and one of the best cheap blended whiskies you'll find out there today. It is tasty, complex, and balanced with a mixture of smoked earth, vanilla, and berries. This is one whisky that really stands out, with the flavor of malt, peat, and smoke the Johnnie Walker trademark. The only drawback to this one would be the less intense smoky flavor. Not for those who enjoy a long-lasting smoky flavor - but it does taste fantastic with ice and a small amount of water, and even some ginger ale.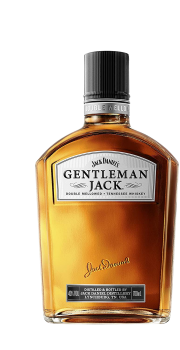 Jack Daniel's Gentleman Jack Tennessee Whiskey
This whiskey is for those wanting to try the Jack Daniel's family whisky for the first time. It's a great starter whisky and the only one you'll find that has been double filtered. It's a good bourbon despite the low price and one of the best cheap whiskies on the market. The sweetness of this one is the main characteristic - thanks to the high percentage of corn. It is very balanced, with oak, vanilla, and caramel flavors. The whisky is easy to drink and aromatic, and great for those who want to enjoy a classic taste. This is also another excellent whisky for cocktails.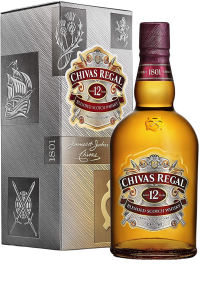 Chivas Regal 12 Year Old Blended Scotch Whisky
This whisky is a blended scotch whisky aged for 12 years with a malt and grain blend. Chivas Regal 12 Year Old Blended Scotch Whisky has a classic flavor and is extremely tasty. The color is bright amber, and it has a noticeable herbal tea scent with notes of cherry and honey. You can also find flavors of pear, vanilla, honey, and hazelnut if you consider yourself a whiskey connoisseur. It's easy to drink, and ice water may improve the flavor for some whisky fans. If you like classic flavors, this could be a great one for you. Put it in a long glass with ice or create a whisky cocktail out of it, such as a Chivas Collins for ultimate enjoyment.
Bowmore No.1 Single Malt Scotch Whisky
This one has been matured in first-fill ex-bourbon casks and embodies Bowmore's four essential flavors created from the vaults' unique atmosphere. These flavors include sea salt, peat smoke, sweetness, and citrus fruits. This has a light peat flavor and goes down exceptionally smoothly - more so than you'd expect for a whisky of its kind. It is one of the best cheap single malt whiskies you will find on the market this season. You may notice flavors of cinnamon spice and oak smoke, as well as citrus, honeycomb, and coconut flakes - they all complement one another perfectly. This is one whiskey you can drink straight without any added water or ice.

Glen Moray Speyside Single Malt Scotch Whisky
This is a light and fruity whiskey with a lot of body. There are fruity flavors such as green apples and lemons, and the malt is exceptionally satisfying. If you're looking for something fresh and zesty with vanilla hints on the palate and floral notes on the nose, you've found the right one for you.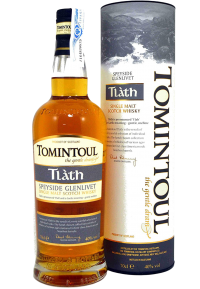 Tomintoul Tlath Single Malt
This whiskey comes from a rare distillery that few whiskey fans have heard of. Tomintoul is a highland distillery with an impressive 16-year-old single malt at 40%. This is an elegant whisky and has various flavors, such as boiled sweets, coffee, almonds, and melted butter with cream and fudge. For a 16-year-old whisky, the price is unbelievable. You won't find another of this caliber for this price on the market.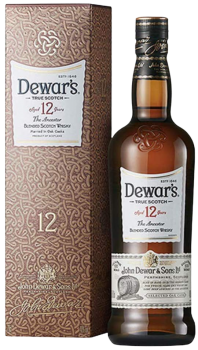 Dewars 12 Year Old Blended Whisky
Whiskies sold by this distillery are usually more expensive because of the name and quality. These whiskies are made all over Scotland, and the value is excellent as they are all bold and complex with great strength. Hunter Laing are blenders and bottlers of the finest scotch whiskies and are well-loved for a good reason.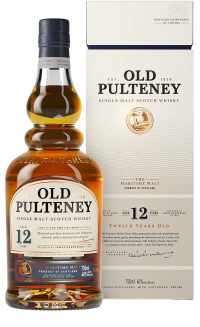 Old Pulteney 12 Year Old Single Malt Scotch Whisky
This is a rich, spirit-led whiskey with a bunch of saline characters from the North of Scotland. It's 40%, and you would expect something half as good as this for the price tag - it is more than worth the money. In fact, many agree that this whiskey tastes like it should cost double the price. The tipple is matured in air-dried ex-bourbon casks, which impart a sweetness that will keep you coming back for more.
This is our round-up of the best affordable whiskies out there today. There's something for everybody here, whether you want something peaty and long-lasting, something smokey and hot, or even something mostly sweet with a high ABV. You're bound to find just the thing you were looking for, and all for an affordable price. Which of these whiskies will you add to your collection next?