Our verdict
Wathen Bourbon is a bold, luscious, flat-out delicious whiskey with abundant caramel, vanilla, honey, flower petal, berry fruit, apple, pepper, and allspice on the nose and palate. It's carefully tended to ensure bottling at peak maturity. While some people love the raw grassy corn notes that dominate it, others can't stand it.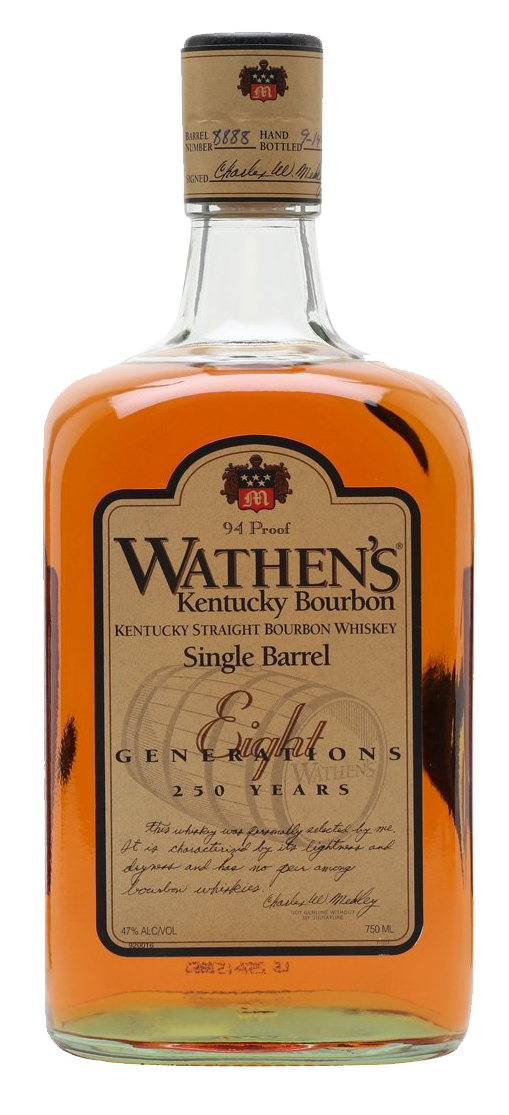 The longer review
Wathen Bourbon History
The Wathen-Medley family has been in the bourbon distilling industry – they started more than a century before Prohibition. The family has had master distillers for eight generations. This explains why there's a big number 8 on the label. This is easily mistaken for the bourbon's age statement, which couldn't be further from the truth because it's a NAS bourbon.
Henry Hudson Wathen brought the Wathen family to Kentucky in 1787, where he became a farmer-distiller. He passed the business to his son Richard and Richard's son J.B., who dropped out of college in 1863 to run the distillery. In the 1870s, J.B. closed the family distillery. Four years later, in partnership with his brother Nick, J.B. purchased a larger distillery in Lebanon. Their brother Nace joined them shortly after, and the trio built a Louisville distillery in 1880. In 1899 the Wathen's purchased the Old Grand-Dad distillery and produced that bourbon for some time. J.B. Wathen's sons kept the business alive through probation and managed to acquire Old Crow and other brands during this time. At one point, they owned and operated three distilleries all in a row along the western side of Owensboro. The middle one of these is the current Charles Medley site.
Nick has a daughter called Florence Ellen, who married a man named Tom Medley. The Medley family ran several distilleries in the western part of the state, and their grandson Charles produced bourbon in Owensboro for the Glenmore company. In 1992, the Glenmore company merged with Schenley, a previously acquirer of a Wathen distillery, to form National Distillers. The Glenmore plant closed in 1993, but Charles' name lives on.
Today, the company is run by 7th and 8th generation Wathen-Medley boys, Sam Medley and his father, master distiller Charles Medley. It's one of the last independent and family-owned Kentucky bourbons and one of the most historic.
Where is Wathen Bourbon Made?
Wathen Bourbon is distilled at the Charles W. Medley Distilling Company in Owensboro, Kentucky, and bottled by the Charles Medley Distillery in Fairfield, CA.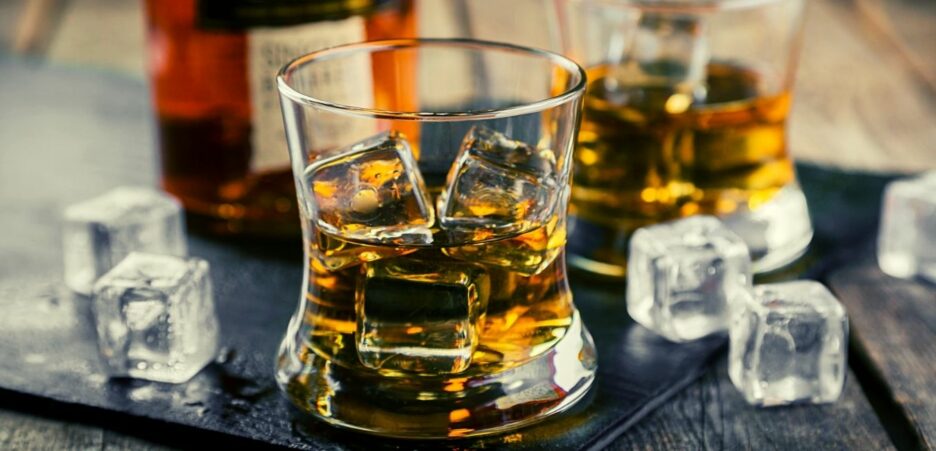 How is Wathen Bourbon Made?
The Wathen Bourbon is interesting, but, unfortunately, very little is known about this bourbon recipe. The only sure thing you can count on is the bourbon's consistent mash bill that remains unaltered from the original. It's made using 77% corn, 10% rye, and 13% malted barley. With the barley content being higher than the rye, it's expected that there'll be a slightly grain-forward profile on the palate.
With no age statement, it's assumed that the age could be anywhere from 4-8years depending on the color and flavors present.
Wathen Bourbon Whiskey Variations
The 250+ years of bourbon-making tradition can be tasted in every Wathen Bourbon bottle. Their whiskey offerings are:
1. Wathen Single Barrel Kentucky Straight Bourbon Whiskey
Wathen himself is widely credited as the originator of the Single Barrel Bourbon concept. It's rumored that he would cherry-pick special barrels to keep in secret at his house and serve them his guests during dinner parties and get-togethers. Years later, the family created Wathen's Single Barrel Bourbon as a tribute to his name.
The selected barrels have a distinctive rich baking spice that finishes into each bottle.
2. Wathen Barrel Proof Kentucky Straight Bourbon Whiskey
This barrel-proof expression is a limited release, with only 25 barrels being produced. Aged under the Kentucky sun, this bourbon's maturity and complexity remain unmatched. It has compelling sweet and savory notes.

Tasting notes.
What to expect
While it won't blow you away, this bourbon delivers a good deal of flavor – it's got complexity.
Smell
Buttery caramel, oak, vanilla, and a bit of nutmeg with some grassy notes. There's a pronounced salty nuttiness and slight traces of new wood and straw.
Color
Medium chestnut.
Taste
Fresh corn on the cob, richly sweet caramel spice, and charred wood.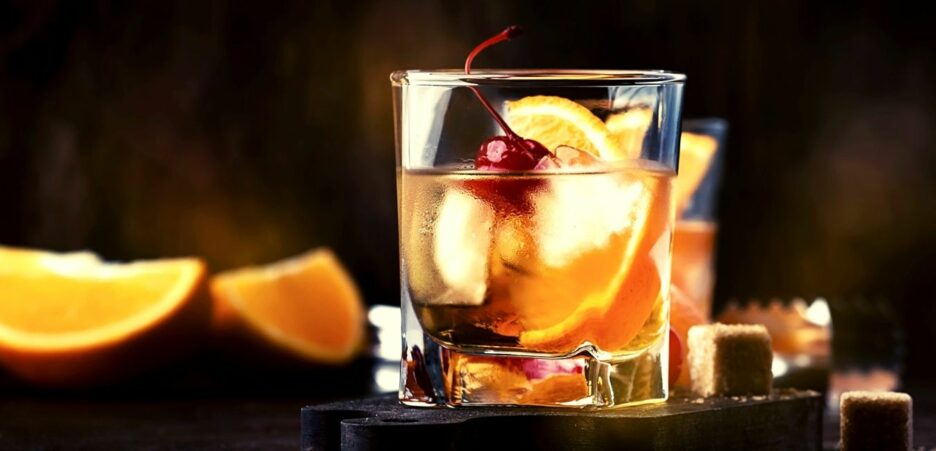 How to drink Wathen Bourbon
There's no wrong way to drink Wathen Bourbon. This smooth and easy-drinking spirit offers a bit of bite at 94 proof. While whiskey snobs enjoy prefer it neat, beginners would instead add a chaser to it. It's just as tempting to sip straight as it is easy to mix with.
1. Neat
The Wathen Bourbon is an easy-drinking bourbon that offers quite a bit of bite. The smooth finish makes it an easy sipping bourbon.
2. Cocktails
Fruity and welcoming bourbons like this one are a joy to mix in cocktails. Some of the mixers you can add include lime juice, coconut, mint tea, sparkling lemon water, honey syrup, and mango or pineapple juice.
Add ice cubes to the ingredients and shake vigorously until the cubes are almost gone. Garnish and serve.

The Whiskey Rocks verdict.
Is it good?
This premium bourbon is unique and exciting, but that's no guarantee that it'll wow everyone. Drinking Wathen Bourbon is like drinking fresh alcoholic corn, and many people love that. It has traditional qualities and makes an excellent introduction for those interested in dipping their toes in bourbon waters.
If you prefer a bourbon with a little more edge and punch to it, then Wathen Bourbon is not the drink for you.
This post may contain affiliate links.
To help cover the costs to run this site, we include affiliate links to reputable whiskey suppliers at no additional cost to you, from which we may earn a small commission.
The links in question will primarily be found in the price comparison area of our articles. As a value-add, we don't just link. We also use software to find the best available prices.
Full disclosure/privacy policy