Teeling Irish Whiskey review
Our verdict
Teeling Whiskey combines unconventional and traditional distillation and maturation techniques, delivering subtle spices of anise, cinnamon, clove, and vanilla with honey.

The longer review
Teeling Whiskey is the flagship product from Teeling Distillery in Dublin. It is a small batch of Irish whiskey created by mixing a blend of grain and malt whiskeys. These are initially aged in former Bourbon barrels. After this, the guys at Telling decided to move the whiskey cover to casks that used to hold Central American rum.
While in these casks, the Teeling Whiskey has an extra rest for a further 12 months. After this, the whiskey is bottled without any chill-filtration at 46% ABV. Boasting an excellent flavor with a mixture of lively spice notes, creamy vanilla, and fresh fruit, it has a taste to die for. 
Overall, you can expect a rich Irish blend that is spicy and deliciously creamy, bringing together the best of both worlds. The rich, spiced palate is brought to life with lemon curd and rose petal jelly. There are also hints of cinnamon and dried herbs, as well as creamy vanilla. The finish is a herbal, floral one, with caramel on the tail.
Who makes Teeling Whiskey?
The Teeling family has a long history in the world of whiskey. It has been part of their genes since 1782. The journey began when Walter Teeling established a small craft distillery in the industrial heart of Dublin City at Marrowbone Lane.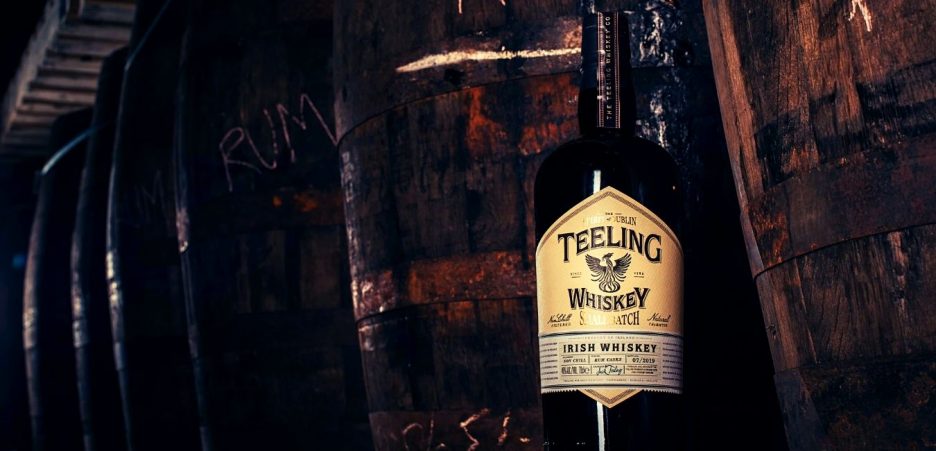 Since 2012, Stephen and Jack Teeling, the latest generation of Teeling Whiskey makers, have made a significant impact on the industry. This came full circle a few years back in 2015 when the new Teeling Whiskey Distillery opened proudly just down the road from where the original family distillery used the stand. Did you know that the Teeling Whiskey Distillery is the first new distillery to have opened within the city of Dublin in the past 125 years?
Teeling Whiskey has a reputation for doing things differently, which is why they have built so many fans in the industry. They use Irish Whiskey as a delicate base, which is built layer by layer, adding character and flavor. Varying in the number, style, and time that the barrels are used throughout the process of maturation helps to add to the complexity and subtlety of the flavors.  
Another thing that makes Teeling Whiskey different is that it is not chill-filtered before bottling, which leaves as much of the richness, character, and body in the bottle. 

Tasting notes.
What to expect
Smell
There are several different smells that you will experience when you open a bottle of Teeling Whiskey. This includes prunes, cinnamon, bell pepper, lemon rind, hay, artificial hay, melon drops, blackcurrants, and ice mint. The scent of Teeling Whiskey is something to be cherished in itself!
Colour 
Teeling Whiskey has a golden color, which is its natural shade.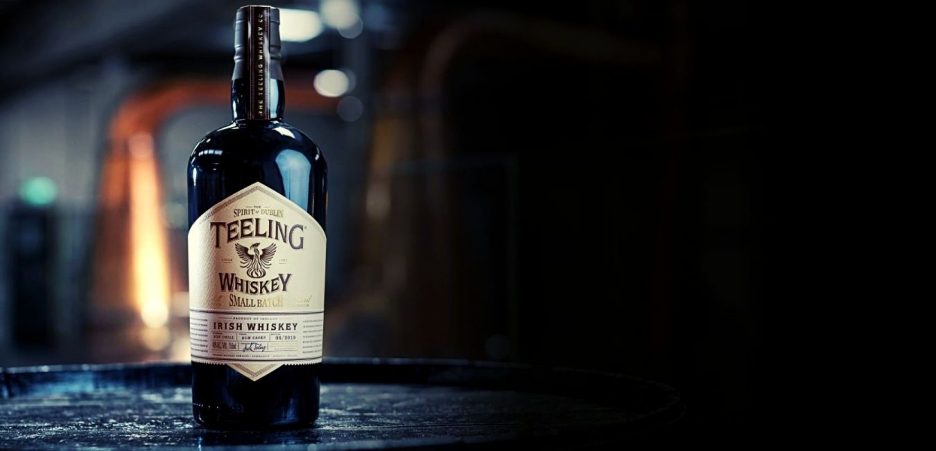 Taste
Now, let's get to the important part; the taste! The flavor that you get with Teeling Whiskey is a complex one with different layers. It is an oak whiskey that brings you hazelnut flavors, orange juice, cloves, aniseed, fresh grass, nectarines, bananas, and red licorice. The finishing taste is warm, fragrant, and lingering. Spicy and fruity on the palate, with a satisfying finish, what more could you want from a beautiful, authentic Irish whiskey?

The Whiskey Rocks verdict.
Is it good?
There is no denying that Teeling Whiskey is one of the better products on the market today, especially at this price point. This non-chill-filtered whiskey, which is matured in Cabernet Sauvignon, White Burgundy, Madeira, Port, and Sherry casks, brings a fruity, spicy flavor. Finally, with the aftertaste being incredibly warming and satisfying. 
Bringing together a low price and a high ABV, the Teeling Whiskey casks are popular for a reason. We'd also say that this is a very easy-to-drink whiskey, as it is well-balanced and tastes fantastic. If you take a look at the different reviews that have been left by whiskey drinkers online, you will see that there is a lot of love for this whiskey! If you are a fan of Blended Malt, we are sure you will not be disappointed with this one.
This post may contain affiliate links.
To help cover the costs to run this site, we include affiliate links to reputable whiskey suppliers at no additional cost to you, from which we may earn a small commission.
The links in question will primarily be found in the price comparison area of our articles. As a value-add, we don't just link. We also use software to find the best available prices.
Full disclosure/privacy policy