Rowan's Creek Bourbon Review

Our verdict
Rowan's Creek Bourbon has handy hints of oak, cherry, vanilla, and a velvety mouthfeel. It's one of the several offerings in the Willett Distilling Company's lineup of Small Batch Boutique Bourbons. At 100.1% proof, Rowan's Creek Bourbon fills the nose with glimmers of rich caramel and tingly mint when sipped neat. The bourbon also makes spellbinding cocktails. Rowan's Creek Bourbon is a bourbon that is Kentucky inside and out.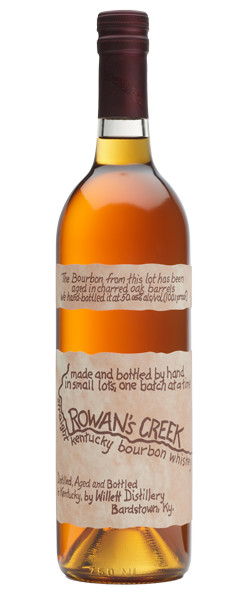 The longer review
Rowan's Creek Bourbon is one among four of Willet Clan's small-batch bourbons. The others are Noah's Mill, Pure Kentucky XO, and Kentucky Vintage. It gets its name from the watercourse whose water is used for production. The bourbon is aged in charred oak barrels, hand-bottled, and topped with a cork stopper sealed with a brown wax. Rowan's Creek Bourbon is an excellent bourbon that's long been a favorite for most people.
History of Rowan's Creek Bourbon
Rowan's Creek Bourbon has a long history behind it, dating back to the late 1700s. The liquor is named after a watercourse that runs through the distillery grounds called Rowan's Creek. The watercourse was named after a 19th century Kentucky judge, local distiller, and politician, John Rowan. Rowan settled around Bardstown, Kentucky, in the late 18th century and made a name for himself, hence the honor in naming the creek after him.
The first batch of Rowan's Creek Bourbon was released in the 1990s. In 2005 and 2011, Rowan's Creek Bourbon was awarded a gold medal at the San Francisco World Spirits Competitions. As of October 2011, it was the best-selling brand produced by Willett.
Where is Rowan's Creek Bourbon made?
Rowan's Creek Bourbon is produced in Bardstown, Kentucky, by Willett Distillery, also known as Kentucky Bourbon Distillers, a.k.a. KBD, doing business as the Rowan's Creek Distillery. In a nutshell, Rowan's Creek Distillery, listed as the bottler on the bourbon's label, is owned by Willett, formerly Kentucky Bourbon Distillers.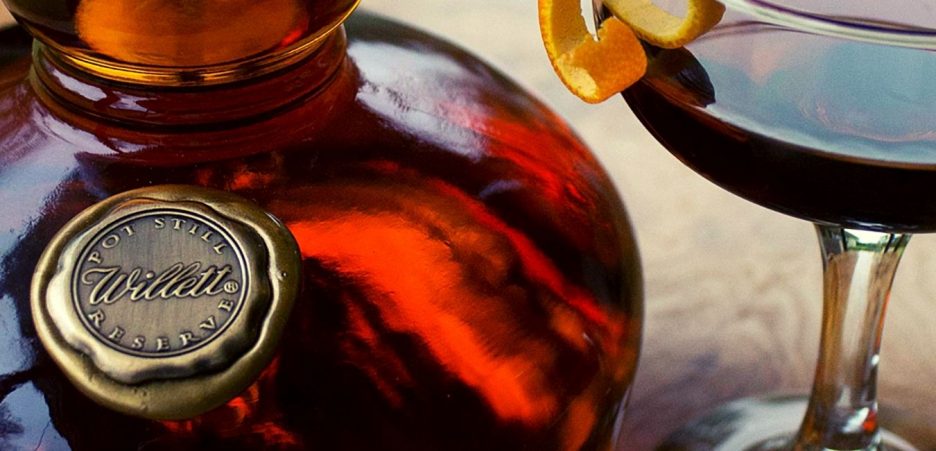 How is Rowan's Creek Bourbon made?
It seems like the Rowan's Creek Bourbon mash bill ingredients are kept a secret, but it's certainly high rye bourbon. Also, nobody seems to know how the spirit is fermented and distilled. All that is known is that the production process involves distilling and blending multiple barrels. The water that's used to make Rowan's Creek Bourbon is limestone-filtered spring water.
The 12-year-old bourbon is made from barrels aged 5-15 years and later hand-bottled at a whopping 50.5% alcohol by volume. It's then put in wine-shaped bottles with what looks like handwritten labels with a swerving line denoting a map of the creek. The spirit is of high quality and has plenty of great taste.
Rowan's Creek Bourbon Variations
Distilling and blending multiple, carefully chosen barrels result in different small-batch whiskies. The number of blended barrels can range anywhere from 10 barrels to under a hundred chosen to be mixed. Developing each small batch is very personal. Other examples of Booker Noe's ultra, premium, small-batch whiskies similar to Rowan's Creek Bourbon include:
Elijah Craig 12 year
Bulleit Bourbon 10 year
Colonel EH Taylor
Bookers
Basil Hayden's
Maker's Mark

Tasting notes.
What to expect
Lovely fruity aromas greet the nose while light and shy flavors of oak and lingering spiciness greet the tongue making for a lovely opening of the sip. The aromas and flavors blow you away, making you stop and ponder what's in the glass.
Smell
Bringing your nose to the glass, you are treated to a simple yet straightforward combination of caramel and vanilla tones, layered on herbal and floral notes.
Color
Rowan's Creek Bourbon has a golden amber appearance.
Taste
The bourbon has a dark sappy sweetness and a heavy dose of concentrated rye spice. The mouthfeel starts oily but finishes dry. Exploring further reveals a nutty after-taste and a dab of dark chocolate, which reminds you of your favorite chocolate bar.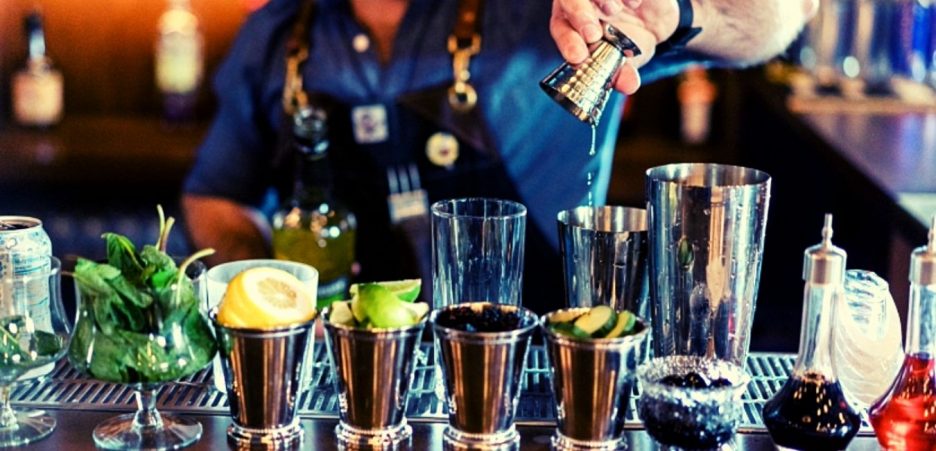 How to drink Rowan's Creek Bourbon
One thing that people love most about Rowan's Creek Bourbon is its great balance which hugs the mouth. The flavors are complex and satisfying, so you can drink it in several ways and never get bored.
Straight
Rowan's Creek Bourbon isn't as sweet as most bourbons. It has a touch of oak that you would expect after 12 years in the barrel. All these tastes are felt best if the spirit is enjoyed neat.
On the rocks
Adding a few large ice cubes does not affect the aroma or palate. The ice cubes chill the liquor making the taste notes multi-dimensional.
With a bit of water or soda
A few drops of water, either cold or warm, add a welcome nuttiness to the finish.
In a cocktail
If you can't drink Rowan's Creek Bourbon straight, feel free to mix it in a cocktail. Maybe then you'll enjoy the complexity of the oak-derived flavors.

The Whiskey Rocks verdict.
Is it good?
Rowan's Creek Bourbon is made for the true connoisseur, and every sip is a testament to the love and work put into each handcrafted bottle. It's a smooth and fruity whiskey that has a rounded character.
The bourbon brand has won many medals over the years, including gold medals in 2005, 2011, 2012 San Francisco World Spirits Competition.
Who'd like it?
This bourbon is made for drinkers who always love exceptional things. Rowan's Creek Bourbon has a smooth flavor with a more consistent experience typical of a small batch. We love the uniqueness of the proof level, 100.1 or 50.5% ABV.
Who wouldn't like it?
Rowan's Creek Bourbon isn't for you if you don't like bold flavors. It has that rye effect that some people might consider nasty. Of course, we understand that taste is personal, It's one of the several offerings in the Willett Distilling Company's lineup of Small Batch Boutique Bourbons. and your taste profile might not love it. That's why we recommend that you try it as a shot in a bar before you invest in a bottle.
This post may contain affiliate links.
To help cover the costs to run this site, we include affiliate links to reputable whiskey suppliers at no additional cost to you, from which we may earn a small commission.
The links in question will primarily be found in the price comparison area of our articles. As a value-add, we don't just link. We also use software to find the best available prices.
Full disclosure/privacy policy