Our verdict
If you're looking for a whiskey to make a cocktail base, this is a great choice. Just be sure to choose a mixer that complements this whiskey's floral and fruity taste. On the other hand, if you're looking for a whiskey to drink on its own or on the rocks, drinking this will be a distinctly average experience. I'd recommend instead going for a bottle of Jamesons.

The longer review
After his defeat to Floyd Mayweather in 2017, UFC superstar Conor McGregor announced that he would be launching his whiskey. He released the Proper No. Twelve Irish whiskey as a dedication to his hometown Crumlin, a suburb of Dublin.
The founder McGregor, with the support of former Bushmills distillery manager David Elder, and his team shared a common interest in creating Proper No. Twelve, a blended Irish whiskey. 
They created a blend of sweet Irish grain and single malt Irish whiskey through much trial and error. It is triple distilled from barley and grains and aged in ex-bourbon barrels for a minimum of three years.
The History of Proper No. Twelve Irish Whiskey
On the night of June 14, 2017, Conor McGregor took the opportune moment to announce his launching an Irish whiskey brand. Wearing an eccentric suit, sunglasses, and a bottle of whiskey in his hands, McGregor announced, raising the bottle that the "Notorious Irish Whiskey is coming soon." 
Despite this, it took another year before the whiskey hit the market, debuting in Ireland and the United States in September 2018. Rather than carrying the original nickname" Notorious," McGregor suggested that the branch instead launch Proper No. Twelve Whiskey.
Launched under his Eire Born Spirits company, the whiskey is made through a partnership with Bushmills Distillery and is distributed by Proximo Spirits globally. Proper No. Twelve Irish whiskeys is a brand representation of Irish whiskey. It gets produced at the oldest whiskey distillery in Ireland.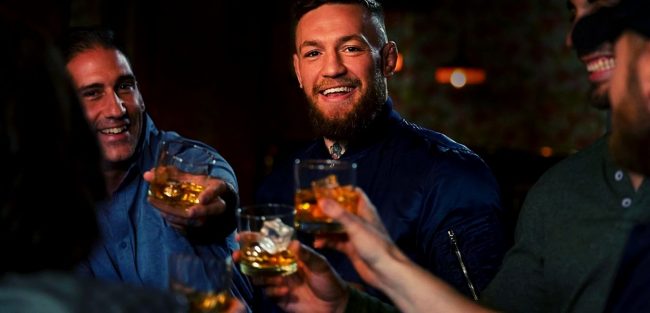 How Proper No. Twelve is made? 
The Proper No. Twelve whiskey is made from malted barley and grains, malted, mashed, fermented, and distilled three times. It is an 80-proof blend of Irish grain and single malt. The starch in the malted barley and grains gets released by pre-cooking and converting into fermentable sugars.
The next step is fermentation, where the yeast meets the mash to gobble up all the sugars in the liquid and convert them to alcohol. The process of fermentation can take anywhere from 48 to 96 hours, with different fermentation times.
Afterward, the drink is triple distilled to increase the liquid's alcohol content and bring out both the good and the wrong components. Distillation helps to remove unwanted flavor and aroma.
The label indicates how creamy, smooth, and properly balanced the drink is from the packaging. It is from malt and grain whiskey for a rich complexity. In bourbon barrels, the whisky is aged for at least three years and provides hints of honey-like sweetness, vanilla, and toasted wood.
The Proper No. Twelve whiskey variations 
Region: Ireland
Distiller: Bushmills
Proper No. Twelve Whiskey: This is a delightful Irish blended whisky aged in barrels of ex-bourbon, giving it a smooth taste of vanilla, honey, and toasted oak.
The whiskey is triple distilled to help concentrate the alcohol and other light flavors left behind during each preparation stage.
When compared to other Irish blends, the Proper No. Twelve is light both on flavor and texture, with vanilla and pear. In the end, the sweetness fades into heat at the throat and as you breathe through the nose.

Tasting notes.
What to expect
What can one expect from this anticipated whiskey? Hints of honey, vanilla, and toasted wood.
 Grain whiskey gets used in most blends, and this is no different with Proper No. Twelve whiskey. 
But the problem is that the underneath taste is less sweet than expected. It is mild with a bitter caramel which is weird because the grain whiskey contributes more sweetness. Below are some tasting notes on Proper No. Twelve whiskey;
Smell
It has a very floral, with notes of cut grass and powder smell. The aroma is light with honeysuckle and lime. You can tell that the drink is hot and expect a 40% ABV whiskey from the scent. This whiskey provides traces of vanilla from a distance, sweet honey with a distinctly fruity and floral fragrance.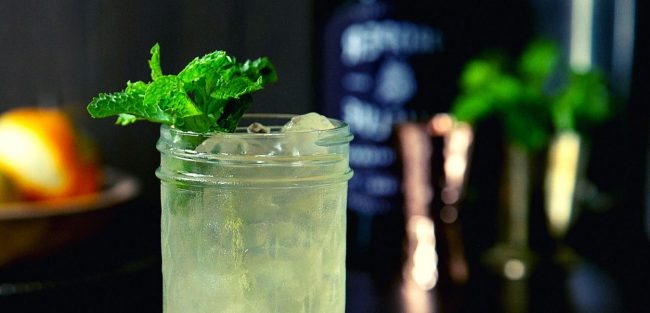 Color
The color of this whiskey is gold with a rust water tint. Compared to other Irish Whiskey, those have a pale gold color, the Proper No. Twelve whiskey has a few shades darker than the pale gold of different whiskeys. The bottle [is made of green glass and has a substantial weight to it.
Taste
Once you sip the Proper No. Twelve whiskey, you will taste some interesting flavors, including green apple, toasted sunflower seeds, wet sticks, and vanilla notes. One may expect the drink to have a kick, but Proper No. Twelve offers a smooth and soft taste. It also contains an influence of the bourbon casks adding a touch of charred oak. The hints of jasmine and pear are the highlights of the Proper No. Twelve Whiskey. 
Finish
It has an intense and lingering bitterness with oak spices finished with a character of toasted wood and honey.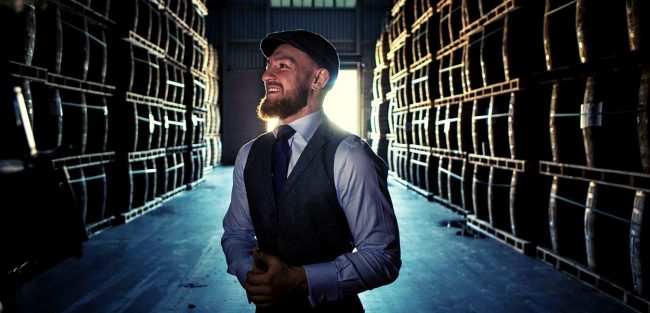 How to drink Proper No. Twelve Whiskey 
If you are looking for that Irish whiskey that is great for your punch, then Proper No. Twelve is the drink for you!
The whiskey is tasty when served neat but goes better on punch and cocktails. When making cocktails using Proper No. Twelve whiskey, ensure that you select the best mixers to give your cocktail the best taste. The best mixers to use with this drink include; lemonade, club soda, apple cider, coffee, and sweet vermouth.
The flavor of Proper No. Twelve whiskey is boosted by the notes of vanilla, giving your cocktail that sweet aroma.

The Whiskey Rocks verdict.
Is it good?
Proper No. Twelve is an unremarkable and ordinary drink, distilled at Old Bushmills distillery in Ireland.  
In terms of sales, this whiskey still lags way behind other renowned brands like Jameson.
The overall profile of this whiskey is light honied fruit, just like other Irish whiskey drinks. The aroma, palate, and finish are relatively standard, but the color seems to be the problem. The glass is darker than other Irish blends, and speculations are employed because it doesn't smell or taste as dark as it looks. 
We can confidently state that Proper No. Twelve whiskey is not great or worse than other whiskeys; therefore, it doesn't deserve any more heat than you would on different blends. It encompasses both bitter and sweet tastes, making it rough on the edges when used in cocktails or punch.
It is suitable for people who want to drink it with a mixer. When you take a sip, it starts sweet, then the longer you keep it in the mouth, the longer the grain whiskey comes making it unsuitable for drinking neat. Yes, both the quality of the drink and the branding are low.
This post may contain affiliate links.
To help cover the costs to run this site, we include affiliate links to reputable whiskey suppliers at no additional cost to you, from which we may earn a small commission.
The links in question will primarily be found in the price comparison area of our articles. As a value-add, we don't just link. We also use software to find the best available prices.
Full disclosure/privacy policy