Our verdict
A smooth, balanced, complex bourbon, peppered with subtleties, and the captivating notes of vanilla and caramel. With a crisp and light finish, Old Crow is as great for bourbon novices as it is for connoisseurs.

The longer review
Created in 1830 by a Scottish immigrant called James Crow, this bourbon was sold across many different distilleries. Crow died in 1856, and the original bourbon died with him, however, the name was kept by W.A. Gaines and Company, who produced their own version of Old Crow under the name. This is the version that is on shelves today, and we thought it would be worth looking a little closer at what the bourbon is like, where it is made, and who it should most appeal to.
Using excellent distillation techniques and brewing standards, Old Crow is one of the best bottom-shelf bourbons on the market. Let's look a little closer at the distilling process that goes into making this affordable and appealing bourbon. This smooth, well-balanced, and dynamic bourbon is a unique choice, so let's take a look at where it is made and a little bit about the distillery.
Where is Old Crow Made?
The country it's Made In
Made in the good old US of A, Old Crow is a Kentucky-made bourbon, created by Beam Suntory distillery. This makes it a distant cousin of Jim Beam bourbon and will appeal to those who enjoy the JB taste. In the United States, it is 80 proof and distilled in barrels for a minimum of 3 years.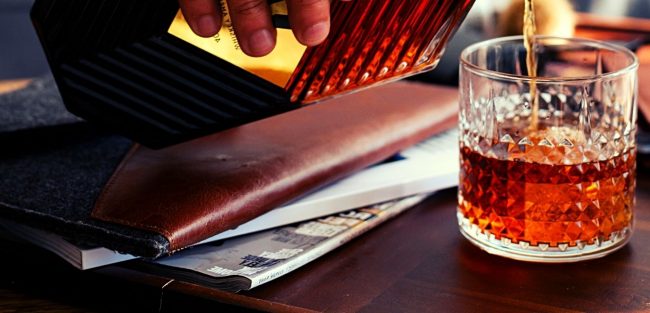 What is in it?
Old Crow uses the same mash and yeast as the aforementioned Jim Beam, but it is aged for only 3 years, whilst Jim Beam is aged for 4. This tends to produce a product not dissimilar to Jim Beam bourbon, but a less expensive option. 
The reputation of the Distillery
The Old Crow Distillery in Kentucky is abandoned now, following a buy-out from Jim Beam in 1987, and is believed to be haunted! But we digress! Old Crow is now made in the Jim Beam distilleries, which have a strong global reputation for quality and attention to detail. 

Tasting notes.
What to expect
It's important to understand how a bourbon smells and tastes, and the notes that you pick up during the tasting process are vital in helping contribute to the overall experience. With that in mind, here is our analysis of Old Crow.
Smell
Old Crow has sort of a waxy aroma, with hints of honey, and a suggestion of candy corn. The scent is welcoming and inviting, with playfully subtle citrus hints underpinning a flavor similar to caramel and sweetness. We love great-smelling bourbons, as they always improve the entire experience, from pouring to tasting. There are a lot of delightful and delectable smells here that paint a picture of what's to come when you get to the tasting part of the process.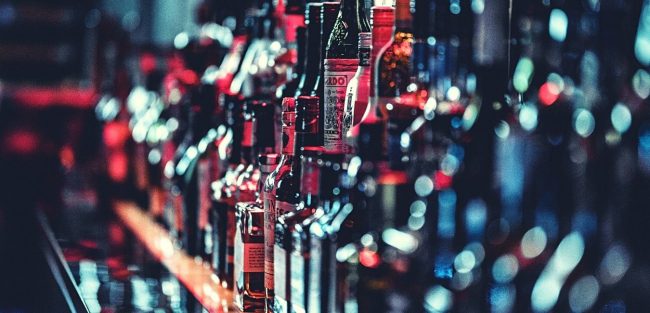 Colour
When it comes to whisky and bourbon, the standard rule of thumb is that the older the bourbon or whisky is, the darker it will be. Old Crow is a yellowish golden color, which suggests, correctly, that it is a fairly young bourbon - only aged for 3 years. The distillation process doesn't use wood and makes for a thin, mid-viscous liquid that isn't too watery. A buttery, caramel complexion gives this bourbon plenty of character and will appeal to bourbon drinkers of all tastes. 
Taste
Corn and caramel make up the dominant flavors with this bourbon, signaling a departure from the vanilla notes usually found in the most affordable bourbons, and this is definitely a USP. The buttery sweetness, with a hint of citrus infusion, makes this a unique and accessible choice for many palettes. And, although not prominent, there is a tinge of an oaky taste as well, which will appeal to drinkers who prefer oakier bourbons over peatier ones. A wild, chaotic, and complex bourbon, this is a taste that is not up to the level of more expensive bourbons but will certainly appeal to those who like sweet and citrusy flavors, as well as those who are interested in combining it with a mixer.

The Whiskey Rocks verdict.
Is it good?
Overall, as low-budget bourbons go, there aren't many downsides to Old Crow. Sure, it's a little young, and the taste is perhaps not as rich and deep as you might hope, but it does a job. A sweet and citrus flavor that often divides drinkers, your opinion will largely come down to what you look for in a bourbon.
Our thoughts
We certainly feel this is a great value product with a lot to offer, and it's a pretty accessible bourbon for those just getting into the market. We also like the fact it can be easily combined with mixers to enhance flavor and experience.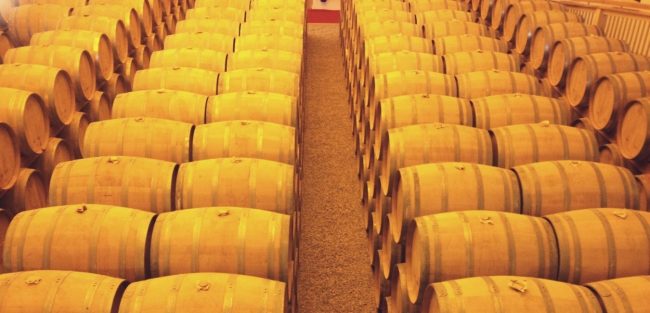 Who'd like it
Those looking for a simple and effective bourbon, with a decent taste and even better price tag will flock to this. Additionally, if you are a fan of Jim Beam you'll certainly like Old Crow, which uses the same process, mash bill, and yeast as Jim Beam. 
Who wouldn't like it
If you're looking for high-end bourbons, rich in flavor, that prioritize quality then this probably isn't the choice for you. Something like Ancient Age would probably be a better choice and remains affordable too.
This post may contain affiliate links.
To help cover the costs to run this site, we include affiliate links to reputable whiskey suppliers at no additional cost to you, from which we may earn a small commission.
The links in question will primarily be found in the price comparison area of our articles. As a value-add, we don't just link. We also use software to find the best available prices.
Full disclosure/privacy policy