Breckenridge Bourbon Review

Our verdict
Breckenridge Bourbon is a high-rye bourbon that's out to take over the world from its mountainside craft distillery. A portion of the bourbon that ends up in the bottle is outsourced, while the other part is mashed, fermented, distilled, aged, proofed, and blended in-house. But soon enough, everything in the bottle will be made in-house. The 86-proof bourbon tastes like thick rye toast with honey but in liquid form.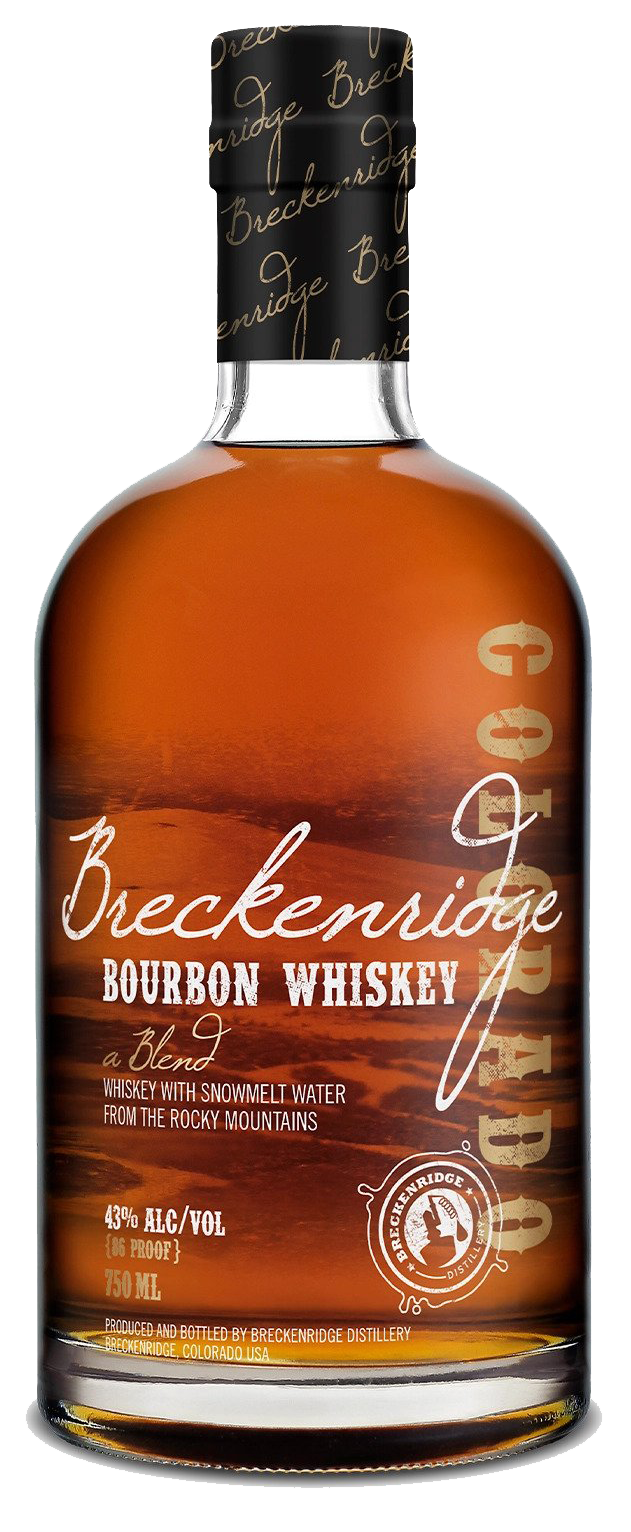 The longer review
Breckenridge Bourbon History
Back in 2007, a radiologist and lover of malted Scotch, Bryan Nolt, founded the Breckenridge Distillery. This was after he took an enlightening trip to Scotland that same year. While on this trip, Mr. Nolt became fascinated by the different approaches used by different companies to handle their barley for distillation. Slightly over a decade later, Mr. Nolt has managed to turn his passion for whiskey into one of the most highly decorated craft distilleries in the United States.
Production started in 2008 with the distillery concentrating primarily on its vodka and bourbon lines and producing roughly 1 barrel daily. In 2018 the distillery underwent considerable expansion, adding a 40-ft continuous column still and a doubler, a 10,000-gallon fermentation tank, and a 10,000-gallon mash tank. As a result, they can now produce up to 20 barrels a day.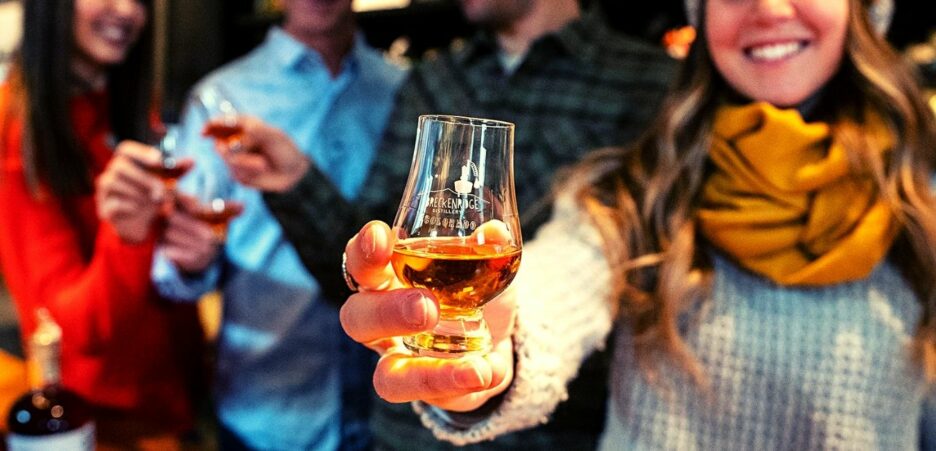 Where is Breckenridge Bourbon Made?
Located 9,600 feet above the ground in the snow-capped Rocky Mountains, the Breckenridge Distillery is the highest in the world.
Since its establishment, the distillery has proven itself to the whiskey world and warmed the hearts of fans worldwide. It offers a long list of offerings produced at the Colorado facility. In addition to the Breckenridge Bourbon Whiskey, the distillery also produces Whiskey Port Cask Finish, Rum Cask Finish, Madeira Cask Finish, Distillers High proof, Bourbon Single Barrel, Whiskey Powder Hound, Whiskey PX Cask Finish, Reserve Blend, Two Clans Blended Whiskey, Spiced Whiskey, many different vodkas, rums, gins, and aquavit.
How is Breckenridge Bourbon Made?
Breckenridge Bourbon is a blend of sourced bourbons (Kentucky, Tennessee, and Indiana) and in-house whiskey. The high altitude provides a unique location to age the whiskey.
This bourbon boasts a mash bill of 56% yellow corn, 38% green rye, and 6% barley. After fermentation, it's distilled in a copper pot still and aged in new charred American oak barrels. The water that the distillery uses is the secret ingredient. It's Breckenridge's municipal water supply, which is essentially fresh snowmelt from the Rocky Mountains and is said to be naturally rich in minerals.
Breckenridge Bourbon Whiskey Variations
The different Breckenridge Bourbon variants are equally loved for their unique qualities and heritage. They are:
1. Breckenridge A Blend of Straight Bourbon Whiskeys
This 86-proof blend is aged for a minimum of 2years. It's an easy sipping whiskey not only because of its proof but because of its flavors.
2. Breckenridge 105 High Proof Blend
This 105-proof  bourbon is also a blend of straight bourbons aged for a minimum of two years. The high proof is highly noticeable compared to the 86-prof version – the 19-proof difference is a major one. This bourbon's mouthfeel is robust, but it still has a simplistic flavor profile, just like the 86-proof blend.
3. Breckenridge Whiskey Port Cask Finish
This 90-proof whiskey is aged for a minimum of 3years and then finished in port casks for another 4-6 months. It's one of the unique whiskey barrels you'll ever taste.
4. Breckenridge Whiskey PX Cask Finish
This 90-proof whiskey is aged for a minimum of 3years and finished in Pedro Ximenez sherry casks for an undisclosed amount of time. Overall, it's an exciting release that requires some time to acclimate to.

Tasting notes.
What to expect
Breckenridge Bourbon is a solid pour that tastes pretty good. It's delicate, smooth, and pretty much inoffensive. Here are its tasting notes:
Smell
Cinnamon, rye spice, oak, and vanilla with just the right amount of burn.
Color
Breckenridge Bourbon has a light gold appearance.
Taste
Rye spice, cinnamon, and pepper contrast with oak, vanilla, and honey. There is a subtle caramel sweetness as well. Overall,  there's a nice balance in the taste. The finish is spicy-sweet with vanilla lingering.
How to drink Breckenridge Bourbon
Breckenridge Bourbon is a drink you'll want to enjoy to the fullest, so sip it neat.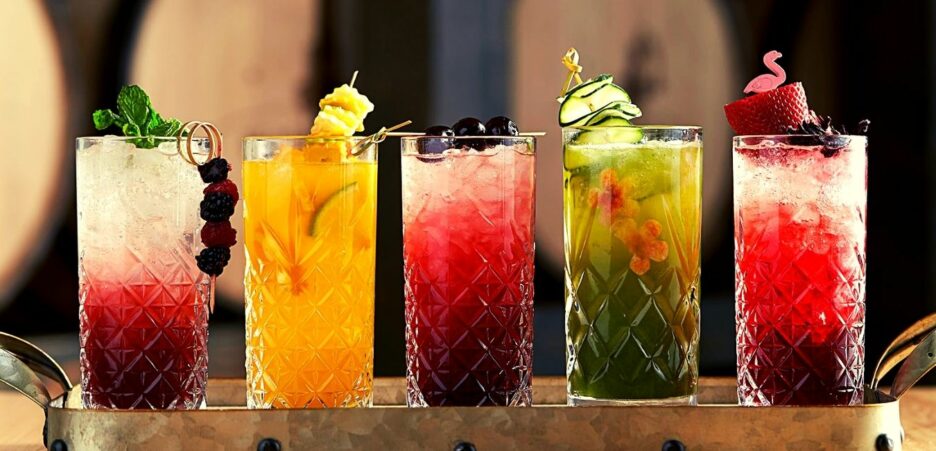 1. Neat
When it comes down to the sip, everything screams unique with this bourbon. Its traditional yet well-rounded flavor is something you pick up when you enjoy it neat.
A slow-building burn greets each sip at the back of the throat that lingers for long. The burn is very satisfying.
2. On ice
You could also add some ice cubes to this easy-sipping to further open up the delicate flavors. The flavors become more pronounced with an increased level of sweetness.
Adding water has the same effect as adding ice cubes and is ideal for those still getting used to drinking bourbon without adulteration. If you add a lot of both, the bourbon loses much of its flavor.
3. Cocktails
If you enjoy your bourbon better with mixers, go for classic bourbon cocktails like an Old Fashioned or a Mint Julep – respect the bourbon and only make high-end cocktails. These have the power to make the Breckenridge Bourbon shine.

The Whiskey Rocks verdict.
Is it good?
Breckenridge Bourbon isn't a challenging drink but one that anyone can enjoy. The classic notes on display service new bourbon drinkers the most. Unfortunately, seasoned bourbon drinkers aren't very impressed. They will tend to notice how the blend tastes and try to separate the different flavors of the sourced stock versus that in-house distillate. Also, this bourbon isn't for you if you prefer higher-aged products.
This post may contain affiliate links.
To help cover the costs to run this site, we include affiliate links to reputable whiskey suppliers at no additional cost to you, from which we may earn a small commission.
The links in question will primarily be found in the price comparison area of our articles. As a value-add, we don't just link. We also use software to find the best available prices.
Full disclosure/privacy policy