Bib And Tucker Bourbon Review

Our verdict
A premium-priced bourbon should also have a bottle that conveys a similar message of 'premium.' Bib and Tucker Bourbon fulfill precisely that – it's a unique bourbon in an equally special bottle.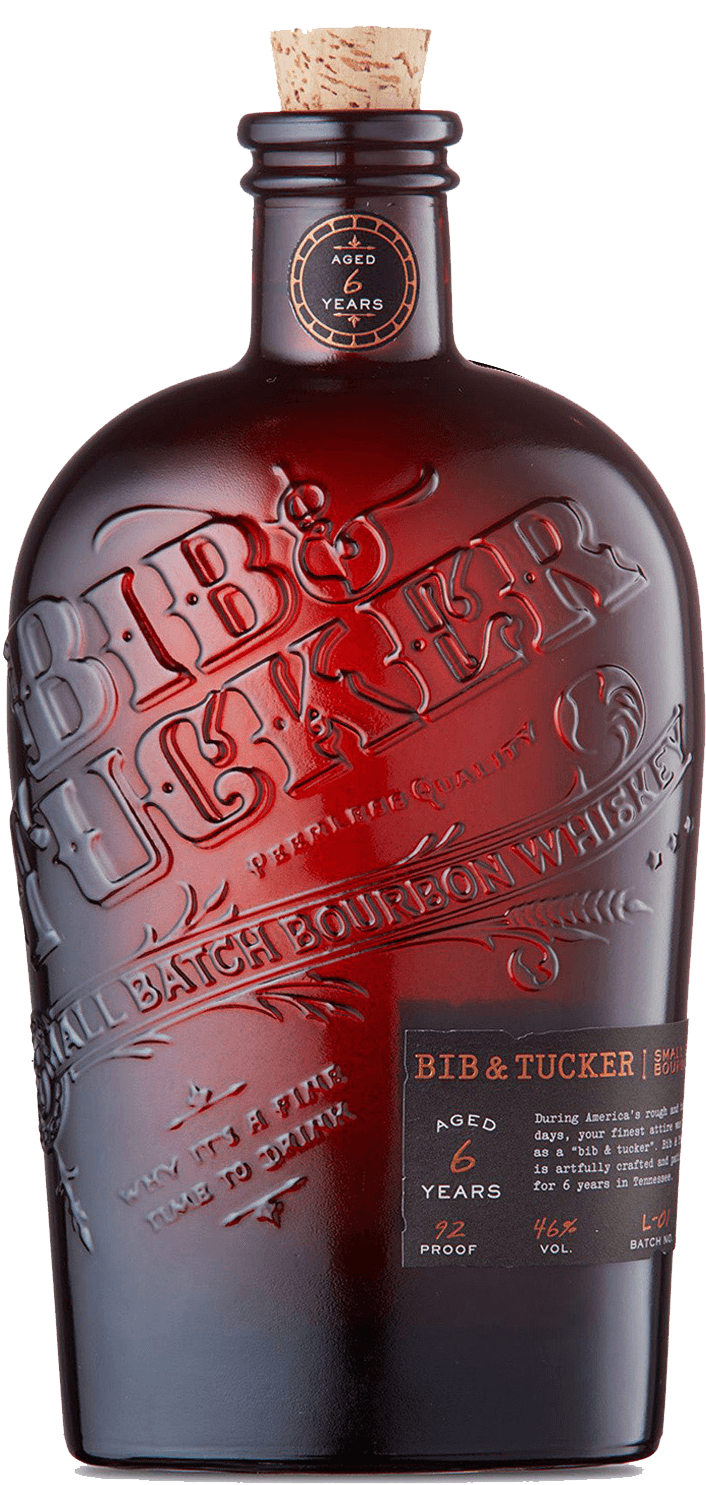 The longer review
There's a sense of depth and wholeness to this whiskey that gives it character and distinctness. Retailing for roughly $60, this Tennessee whiskey is sourced from an unknown distillery and double-distilled.
Bib And Tucker Bourbon History
Back in the day, the term "bib & tucker" was used to describe your finest attire, the kind that you wear to a wedding or any other special occasion. Along with that thinking, Bib and Tucker Bourbon puts forth its finest. Like the 1880s that inspired it, boldness and refinement come together to create a bourbon that's meant to be raised in celebration. Worthy of any occasion, you pick the occasion, and this award-winning small-batch bourbon will make it.
Bib and Tucker Bourbon was released in October 2014. 3 Badge Beverage Corporation owned this reasonably new yet delightfully smooth bourbon. It was put out by 35 Maple Street Spirits which was based out of Sonoma, California. In 2017, Deutsch Family Wine & Spirits acquired it from 3 Badge Beverage Corporation to add more small whiskey brands to its family.
Where is Bib And Tucker Bourbon made?
This non-distiller producer is headed by August Sebastiani of the legendary winemaking family. 35 Maple Street Spirits, originally bottled bib and Tucker Bourbon in Sonoma, California, produces Masterson's line of rye, wheat, and Canadian barley whiskeys. The company 35 Maple Street Spirits does not distill any of its products.
Today, Bib and Tucker Bourbon is owned by Deutsch Family Wine and Spirits.
How is Bib And Tucker Bourbon made?
Bib and Tucker Bourbon is crafted with a sense of dedication that can only come when you know you're making something truly special. It's made from a mash of 70% corn, 26% rye, and 4% malted barley and then aged for a minimum of 6years in No. 1 charred American white oak barrels. This leads to more contact with the wood resulting in a toasted, leathery bourbon with unparalleled smoothness.
The real distinction comes in because the mash is not chill-filtered in the traditional style of Tennessee bourbon. This non-distiller producer is headed by August Sebastiani of the legendary winemaking family. A double distillation process in copper stills is used; first in an extended column still, then in an old-school pot still. This produces bourbon with only the finest color and taste.
Bib And Tucker Bourbon Whiskey Variations
The makers of Bib and Tucker Bourbon ostensibly strive to walk a line between elegance and refinement. Its three variations are:
i. Bib and Tucker 6-year-old Small Batch Bourbon Whiskey
This spirit has an orangey, not super-vibrant appearance that looks significantly lighter than the bottle would suggest and has sweet hay and vanilla-like perfume.
ii. Bib and Tucker 10-year-old Small Batch Bourbon Whiskey
This award-winning 10-year-old bourbon is distinctly American. It smells a lot sweeter than its predecessor, with a more vanilla and caramel smell, and has a much lighter and yellower appearance, something that looks like a pale gold summer sunshine.
iii. Bib and Tucker 12-year-old Small Batch Bourbon Whiskey
This stunningly smooth spirit has a sweet smell with a hint of pencil shavings and warm cedar. The high level of wood contact gives it an even greater depth of flavor going into the bottle. It has a fiery taste without being smoky.

Tasting notes.
What to expect
The incredibly well-balanced Bib and Tucker Bourbon has a type of harmony that makes it easy to enjoy from the front of the mouth to the back. It's a standout bourbon for moments that are to be remembered.
Smell
Notes of sweet fruit, vanilla beans, caramel, dried apricots, toasted corn, and earthy grass dominate the nose.
Color
Bib and Tucker has a light copper gold appearance
Taste
The tasting notes are unique but enjoyable nonetheless. There are interesting flavors with a sense of rich, warming, and full-bodied taste of vanilla, oak, butterscotch, and a subtle touch of ginger spice.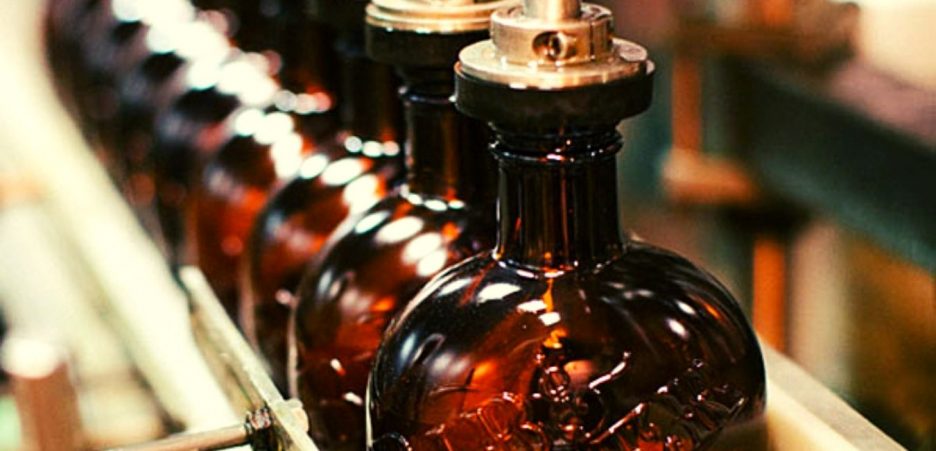 How to drink Bib And Tucker Bourbon
This versatile and delicious bourbon will make you fall in love immediately. Bib and Tucker Bourbon is a better-than-average spirit that offers a unique spin on the typical flavor profile that you can enjoy neat. It also makes an excellent ingredient in a mixer.
Neat
When you enjoy this bourbon neat, you'll be struck by a smoothness that is almost too smooth. The finish is hot, complex, and lingering. It allows you to taste all the dominating oak, leather, and earthy notes of grass.
With water
When you add water before drinking, you'll bring out an entirely pleasant flavor. One that makes you look forward to savoring on a cool evening as you're settled in for some sipping.
In cocktails
When it comes to cocktails, find a somewhat mild mixer that leaves Bib and Tucker Bourbon enough room to unfold but still makes a lot of difference.

The Whiskey Rocks verdict.
Is it good?
The bottle's color, style, and detail remind you of some great dusty whiskeys that you find with intricate bottles and a long-gone design aesthetic. Seeing the expertly designed Bib and Tucker Bourbon bottle on the liquor store shelf screams 'Buy Me!'
If you're a seasoned bourbon drinker who wants to try something different to share with your drinking mates, go for Bib and Tucker Bourbon. However, this bourbon is not for everyone. Its flavor profile differs from most bourbons, which means that some people might be intrigued while it won't be for others. This probably means that it isn't a great bourbon for you if you're new to the spirit – only serious drinkers will love it.
This post may contain affiliate links.
To help cover the costs to run this site, we include affiliate links to reputable whiskey suppliers at no additional cost to you, from which we may earn a small commission.
The links in question will primarily be found in the price comparison area of our articles. As a value-add, we don't just link. We also use software to find the best available prices.
Full disclosure/privacy policy